RAP Against Homelessness in aid of Focus Ireland will take place this Friday June 24 in Dolan's Warehouse.
The night is curated by up and coming rap disruptor Strange Boy and will feature some of the brightest of Limerick musical talent featuring Hazey Haze, SmallChurch, Enda Gallery, Jayne, Willzee, YAMWEST, Citrus Fresh and Deviant (Resident DJ). It promises to be one unmissable event for music fans who want to witness some of the amazing talent that has emerged from Music Generation Limerick and Dry Lane Studios where many of these artists ply their trade.
Strange Boy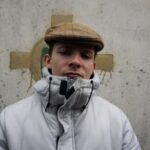 Curator Strange Boy has just returned from performing at Body & Soul Festival at the weekend. He and the band got a great reception for their festival set.
"An amazing crowd turned out for it, they loved the whole set."
"The way the festival was curated, it is a bit smaller than other ones, the stage was set up pretty nicely."
It is exactly a year since the release of Strange Boy's groundbreaking debut album Holy/Unholy produced by Enda Gallery in Kilfenora, Co. Clare, on June 25th via Welcome to the New World and featuring the Grammy award winning voice of Clannad; Moya Brennan.
Since then Strange Boy has toured the country performing the album with a live band – Seán O'Meara on guitar, Dermot Sheedy on bodhrán, Ted Kelly on banjo, and Conor Crimmins on flute. They played festivals from Doolin to Marley Park and made an iconic appearance on The Tommy Tiernan Show.
On the album the rapper combined hip-hop and Irish traditional music, using the musical soundscape to tell his personal stories, embracing old and new cultural influences. The Irish Times wrote, "Irish hip-hop at its most culturally, intrinsically authentic"
His stories and flow are unique but utterly relatable for many young Irish people. On the album release, the rapper commented
"When I was working on this album and when Enda (Producer, Enda Gallery) was brewing up the beats for me, I got a sort of anxious feeling like I wasn't going to be able to do the concept justice. It was also the worst possible time for me to write an album as there was a lot of suffering going on within my family. Eventually though, through me being at mental rock bottom, the album revealed itself and the entire thing was written within a month or two. I wouldn't say I'm proud of it, I'd say I'm proud despite it. "
The album features guest appearances from fellow Limerick rapper Hazey Haze, Strange Boy's brother Seán McNally Kelly, and Grammy-winning star Moya Brennan. The music was composed and produced by Enda Gallery in Kilfenora, Co. Clare during lockdown.
Now a year on from the release of the album, Strange Boy reflects on an extraordinary twelve months.
"When I released it, I didn't think it would be received very well. It is very different, rapping to trad and I didn't know if it was going to work.
"But everyone, for the most part, enjoyed it and they all got something out of it. That's the main thing. I was happy to see that feedback."
Expect new material from Strange Boy later in the year.
JaYne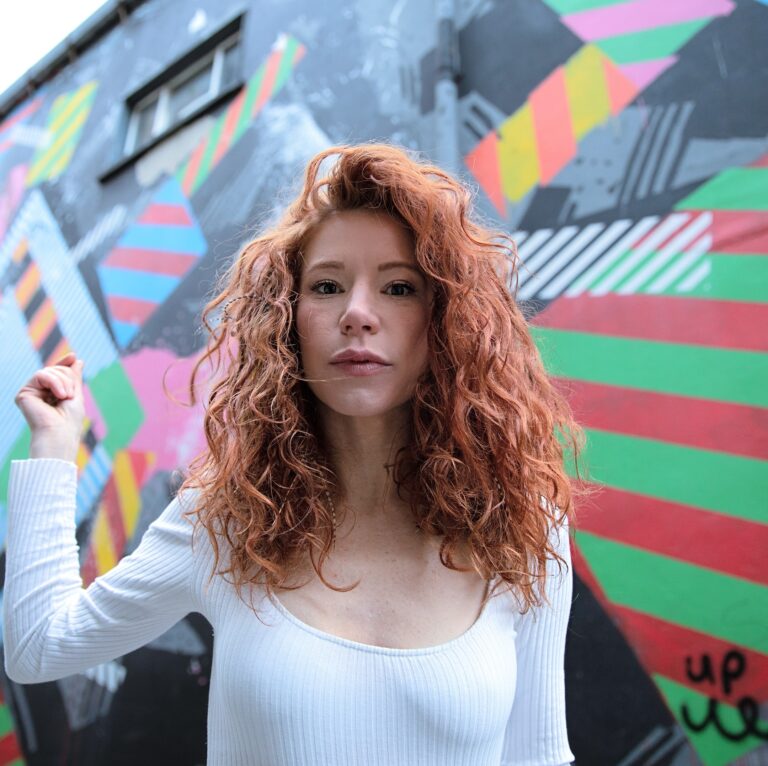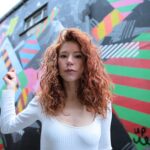 On Limerick rapper Willzee's new album 'Kuti Gris' Strange Boy makes a guest appearance and so does singer/songwriter JaYne (Jane Fraser).
They are all on the bill this Friday.
The crew all work on their music in DryLane Studios in the city centre.
JaYne wrote an album's worth of new music in the studios during lockdown.
"It is a couple of studios in a row. I'm in the Launchpad Studios and I hire a little writing room there.
"I co-wrote a lot of the tunes with Danny Lanham (Drylane Studios)."
"We are both into jazz and soul so we were a good writing team and we just sent our recordings over to Ben Wanders, who works two doors down to do all the mixing.
"It's such a nice vibe in Dry Lane Studios, everyone has complimentary skills"
'Sucker' is a soulful summer anthem and is the first track from jaYne's upcoming EP. The new EP will be called 'Pass The Test'
The title reflects the times for artists like JaYne that were challenging and a test of everyone's stamina and courage.
"So it's been a couple of years of tests for all of us. Everyone was doing COVID tests on top of it all as well.
"And definitely, for me, I've been trying to pass some personal tests.
"A lot of that went into the songs and stuff on the album and that track 'Pass The Test' is pretty much about the idea of like you need to challenge yourself if you're gonna rise up above, above whatever it is that you've done before and improve and grow."
When the RAP Against Homelessness show was booked for Dolans,JaYne was asked to take part in the fundraiser for Focus Ireland.
"Enda and Strange Boy have put this gig together and they asked me to come onboard with it which has been cool. I'm gonna have my own band with me and I'm gonna do some songs from the EP."
"It's a good cause, the other day I was just having a conversation with someone and their kids are living in a hotel room for about a year now and you kind of forget that this stuff is still going on in 2022 because we are so distracted by the Covid story and the Ukraine story. Homelessness is still a huge problem, growing up without a home is an awful way to start your life."
Beyond the fundraiser this Friday, JaYne will release a video series called The Launchpad Sessions featuring three of her new songs from the upcoming EP – check out her YouTube channel.
JaYne will appear at the Cloughjordan Eco Village (Elements of Change Festival) this Sunday June 26 (3.30pm).
Rap Against Homelessness in aid of Focus at Dolan's Warehouse on June 24.
Doors 7pm, show 8pm. Tickets are €15, available on the door and from Dolans.ie
This weeks fundraiser for Focus Ireland is certainly timely. The latest homeless figures from the Department of Housing show there are currently 269 adults in emergency accommodation in Limerick and 51 families who are homeless in the midwest. That figure includes 102 children.
Focus Ireland CEO Pat Dennigan said: 'The current situation would be even worse without the vital services and housing Focus Ireland provide. At Focus Ireland, we are working hard to provide essential services and housing across Limerick so we are there when people need us the most. This work wouldn't be possible without public support. This means we really need public support now more than ever so we can be there when people need help the most.'
As well as providing homes through Focus Housing, Focus Ireland also offer youth support and advice, and an information service that assists people who are currently experiencing homelessness or at risk of becoming homeless.
Looking forward to the concert, Dennigan added: 'Focus Ireland needs continuous fundraising as homeless figures increase nationwide. Ticket sales from this gig will provide crucial funds for our services. As well as promising to be a great night of music, the concert also provides a chance to spread awareness about our work locally in Limerick.'
The Sunday Independent editor Alan English said: 'Focus Ireland does incredible work on behalf of the homeless, of whom there are far too many in my home city of Limerick. I think it's brilliant that there's going to be a performance by an extremely talented young Limerick artist, Strange Boy, in one of the country's best music venues, Dolan's, to raise both money and awareness for Focus Ireland and the exceptionally important work they do. The Sunday Independent is proud to be associated with this event and I hope it's well supported by the great people of Limerick.'
'It's a preventable situation, especially in Limerick but negligence by the government has allowed it to endure for far too long,' said Strange Boy. 'In this day and age it should be a basic human right to have a roof over your head, something that hasn't been provided for the most vulnerable in this city.'
'I've always thought it poignant that we use the term homeless rather than houseless,' said Enda Gallery. 'The solution begins with the understanding that truly everyone belongs in our society and ends with us collectively taking the necessary actions at every level; human, political and societal to show that we truly believe this.'
'Today represents a time in which it has never been such a lofty prospect for the majority to call themselves homeowners,' said SmallChurch, 'but it is the homeless who suffer most from this housing crisis. And so it has never been so important for us all to unify, as one entity facing this crisis together.'
"Dolans are delighted to be involved in rock against Homelessness" "Strange boy is no stranger to the Warehouse and is guaranteed to be an amazing night showcasing some incredible acts for a great cause" said Neil Dolan
Rap Against Homelessness in aid of Focus at Dolan's Warehouse on June 24.
Doors 7pm, show 8pm. Tickets are €15, available on the door and from Dolans.ie