TREATY United captain Jack Lynch has endured a frustrating few months  with sporadic appearances due to an injury picked up before the season began.
He is a vital and versatile leader for the Limerick outfit, and he may have put his name in the hat for the 2022 goal of the season following last week's strike in the 2-1 win over Athlone.
Lynch scored directly from a free kick just inside the opposition half to send the home crowd wild.
Speaking on the Athlone victory, Lynch admitted that Treaty were far from at their best but the win was the most important aspect of the night.
"It was a good result but a poor performance. We went two goals up and it was like as if we all switched off. We had a few words at half time, and we tried to come out with more enthusiasm. I thought we were dead after we scored the two goals which isn't like us. To be fair to Athlone with the chances they had, they probably deserved a point out of it. We hadn't won in nine games, and I think we just needed that win. We will take the three points and move on to next week."
The former Regional United player has been switched to right-back after the mid-season break due to the departure of Charlie Fleming. He is adaptable and feels more than comfortable in the position.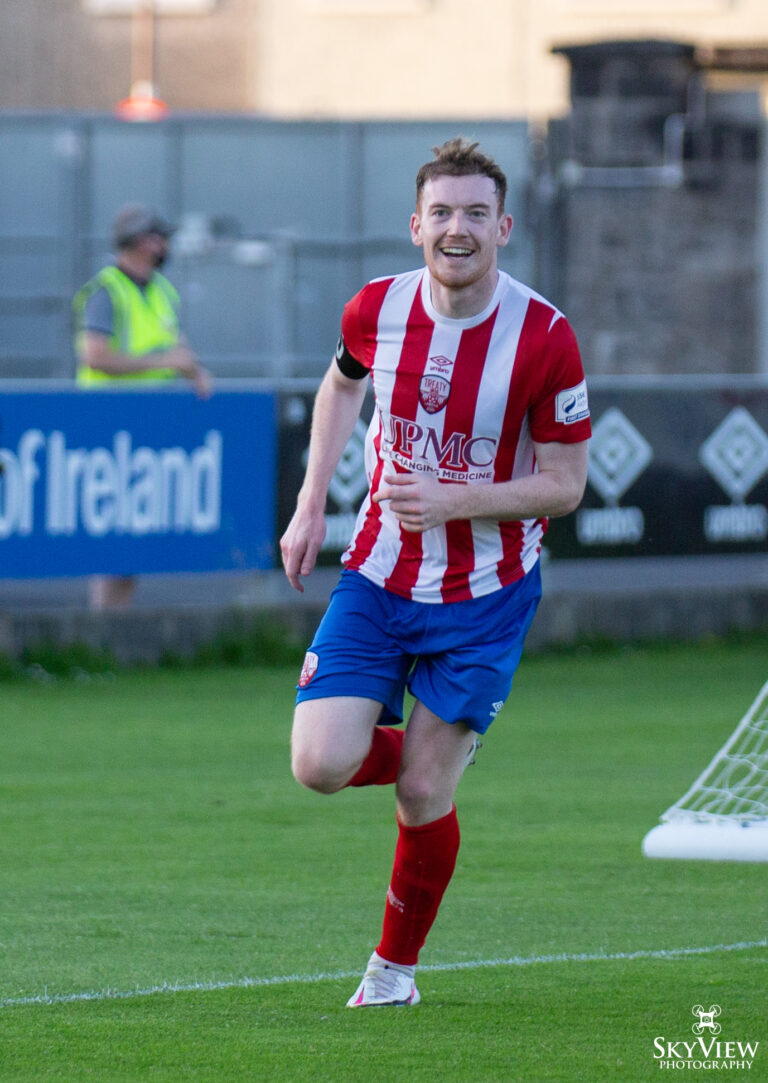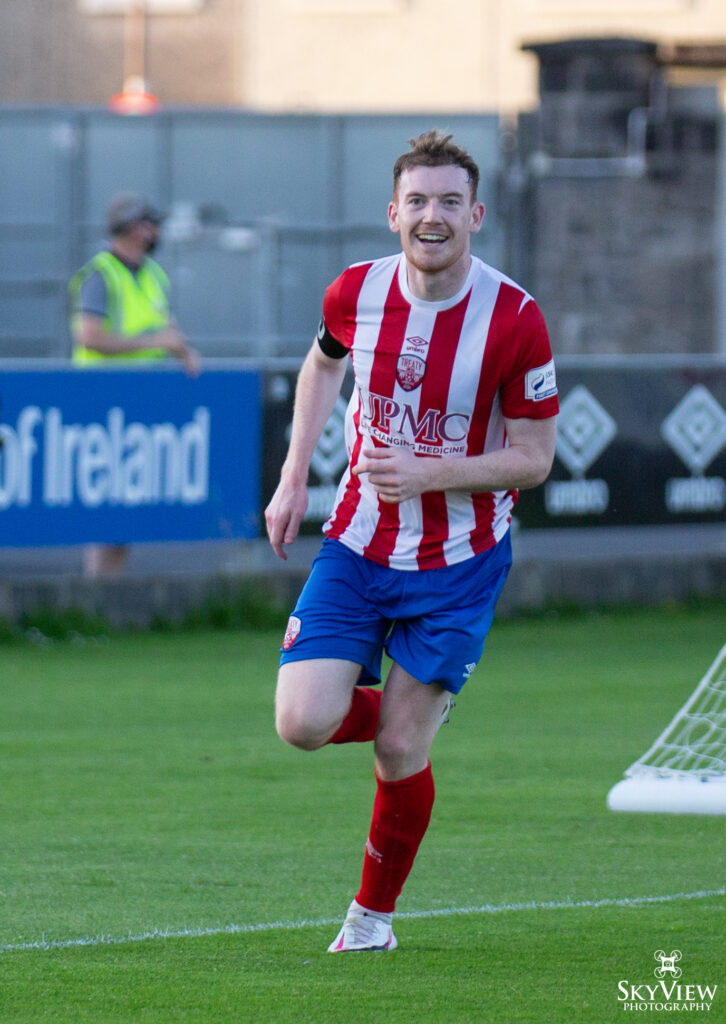 "For us it's probably a worry that we are light at the back, and we are still shifting guys around. Sean (Guerins) was back tonight but couldn't play against Wexford due to illness. I told Tommy at the start of the season that the two positions I am most comfortable in are in midfield and right-back. I am enjoying it back there at the minute. Hopefully I can continue to score a few goals. Wherever Tommy wants to play us, we will do our best. We are also hopefully that Walshy's (Mark Walsh) injury isn't as bad as first feared.
Treaty travel to Galway tomorrow night to take on Lynch's former club and although it is a big challenge, he feels confident that his team can produce a performance with little pressure on them.
"All we can do is our due diligence during the week. We will look at videos and see where we can get at them. We had the beating of them up until the last 15 minutes las time as we had five minutes of madness here earlier in the season. They are obviously doing extremely well in the league, but I think we still back ourselves to play well against anyone. Going into Friday there will be no pressure on us and it will all be on them."
To view the full interview with Jack, see below
The post Jack Lynch: "All we can do is our due diligence. We will look at videos and see where we can get at them" appeared first on Sporting Limerick.