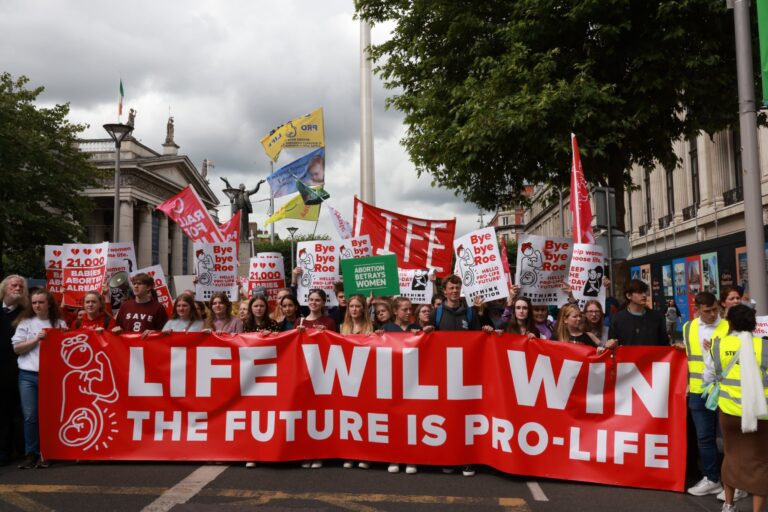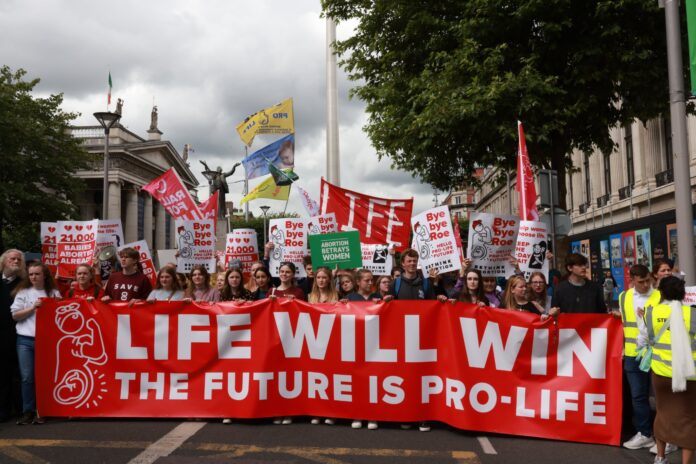 PRO-LIFE supporters from Limerick and Clare joined thousands of others in Dublin City Centre last Saturday at the 'Rally for Life' which was the biggest pro-life event of the year.
It was the first in-person national pro-life march since 2019 because of Covid restrictions, and the crowd was celebrating the overturn of Roe v Wade Supreme Court ruling in the United States which organisers of the Rally said was part of a global trend giving fresh momentum to the pro-life cause.
Limerick activist, Kateri Jones said that the message of the Rally was that the public and the government needed to rethink abortion.
She said that the Rally for Life sought to hold the government to account and that speakers would urge the government to ensure that the Abortion Review examined what Ms Jones described as the "deeply disturbing" outcomes of the legislation.
"I know that a lot of people who voted in favour of the constitutional amendment are horrified by the shocking rise in the abortion rates, with Junior Minister Mary Butler telling the Dáil that at least 21,000 abortions have taken place in just three years, despite assurances from then Taoiseach Leo Varadkar and others during the repeal campaign that abortion would be rare'" she said.
"We also know  – from the doctors involved in performing the abortions – that late-term abortions are taking place in Ireland, with no pain relief for the baby. Then we have evidence that parents are being pushed to abort after a diagnosis of severe disability. The Abortion Review must honestly and transparently examine these outcomes," Ms Jones said.
She added that a campaign to retain the three-day waiting period before undergoing an abortion was being launched at the Rally for Life.
"Voters were guaranteed that women would have a three-day period to reflect between a first abortion appointment and the doctor giving the abortion pill, and it is appalling to see abortion campaigners now push to have that time to think scrapped," she said.
"We know from figures released to Carol Nolan TD that between 800 and 1000 women did not proceed with an abortion after that initial appointment."