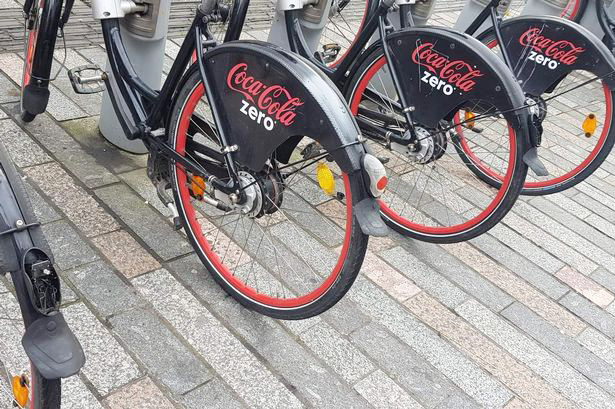 THE number of trips taken on the public bike scheme in Limerick has dropped significantly since 2019 and has not recovered since Covid restrictions were eased.
In 2019, before the Covid pandemic was declared, 22,129 trips were made on the Limerick public bike scheme. In 2020, this fell to 10,447 but that figure more than halved again the next year, falling to 4,862 trips in 2021.
Between January and March this year, there were only 1,932 trips on the Limerick City scheme.
There has been a similar decline in public bike schemes in Galway and Cork where figures fell from 241,064 trips in 2019 to 54,615 last year and 21,562 in the first three months of this year.
Introduced in 2014 through sponsorship from Coca Cola, the Limerick City bike-share scheme has 23 stations and 215 bikes across the city centre.
Last year, a number of cycling projects were completed, including the 1.3km Castletroy Urban Greenway, and two-way segregated cycle lanes on Shannon Bridge.
The lack of cycling infrastructure on any of the three vehicular bridges across the Shannon had been identified as a key barrier to cycle movement in the draft 2040 strategy.
The National Transport Authority (NTA) Draft Limerick/Shannon Metropolitan Area Transport Strategy 2040 indicates that the modal share of car journeys in Limerick is 61 per cent, with only 2 per cent of journeys by bike.
The strategy envisages nine million cycling trips a year and includes plans for 46km of Primary Cycle Network and 57km of greenway.