LIMERICK is basking in a green and white fever in anxious anticipation of an All Ireland hurling heatwave at Croke Park this Sunday.
As temperatures soared in the Treaty City, Limerick GAA supporters lobbed on loads of suncream ahead of the hotly anticipated final showdown between the Shannonsiders and their old rivals Kilkenny.
A washing line with eight white giant "granny knickers" with " L I M E R I C K" down into each one was erected in Irish Estates, Corbally.
Local resident Denise Houlihan said neighbours erected the washing line in 2018 when Limerick beat Galway to lift Liam MacCarthy for the first time since 1973.
Pat Hartigan, who lives in the estate and who was on the '73 winning side, has also given the granny pants the thumbs up.
Ms Houlihan joked that neighbours believe the granny knickers are a secret weapon for a Limerick victory as the Treaty men have won an All Ireland every year they are hung in the estate.
"It originally went up in 2018 the first year Limerick won it after 45 years. We think Limerick will win, and we think that the knickers, at this stage, have magic powers."
"We could not find them in 2019 so they weren't up then and Limerick lost, so we think the knickers have somethign to do with Limerick winning.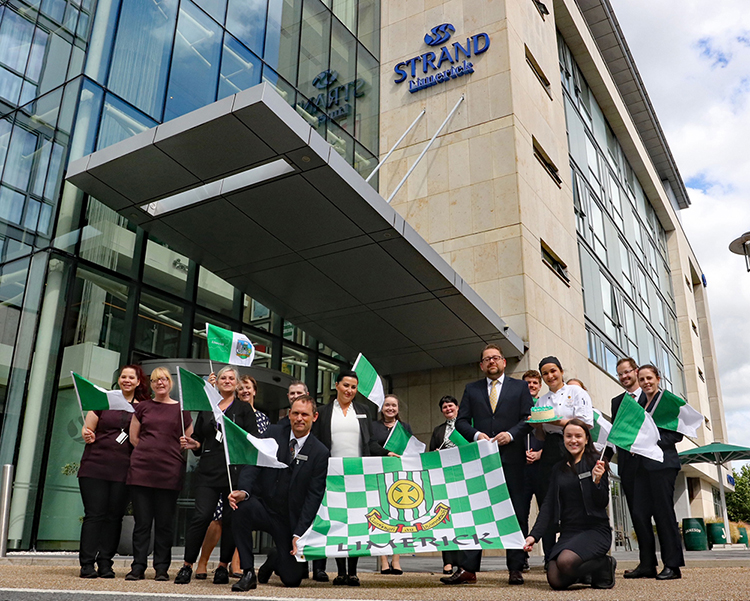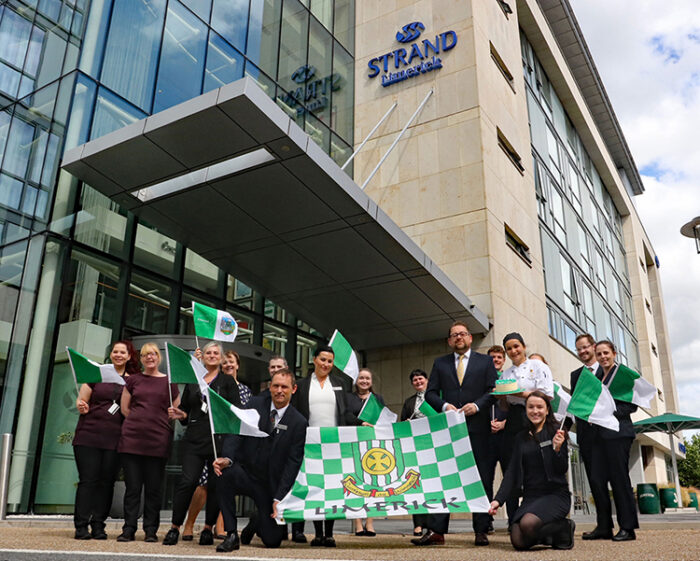 Meanwhile the staff at the Limerick Strand Hotel were busy making preparations to feed Limerick's green and white army of supporters before they journey to Croke Park.
Limerick's three city bridges have been donned in green and white flags and bunting, a giant green jersey is draped across King John's Castle, while local landmark buildings are glowing in green at night.
And, Steve Gleeson of Gleeson Sports Scene sportswear store said they have sold out of hurleys, sliotars, jerseys, and all things Limerick GAA, ahead of Limerick's quest to retain the Liam MacCarthy Cup for the third year on the trot.
Supporters who can't get a ticket for the final can watch all the action on a big screen at the TUS Gaelic Grounds, Limerick from 2pm, Sunday.