The green and white army have decked their homes, hats, and hotels in the Limerick colours for Sunday's All-Ireland spin to Croke Park where the Treaty County heroes face old rivals Kilkenny.
Sombrero wearing super-fan Padraig "Bog" Carroll will be leading the Limerick roar on Hill 16.
"I'm praying at the altar, and that's only for myself," laughed Carroll. "Joking aside, I think we'll win by five or six points."
The confident Croom man believes Limerick's big match experience will help them bring home the silverware for the third year on the trot, "simply because I don't know how good this Kilkenny team are, and, while Kilkenny are Kilkenny, I just think they haven't been overly tested all year. But Limerick have, and that's why we will come out on the right side of it".
Carroll believes Limerick will be seeking revenge on the Cats after being denied a late opportunity to force a replay against the Leinster men in the 2019 All Ireland hurling semi- final, as the Shannonsiders were denied a 65 metre free in the dying moments of the game.
"Limerick's time is now. The three-in-a-row is definitely there, and I think if we do win three-in-a-row, there is nothing to say we might not be going down the road of the drive for five," added Carroll.
As a season ticket holder, the 51-year old self-proclaimed retired "nippy" corner forward with Croom is guaranteed his ticket for Sunday's big game – which he will keep under his prized hat until he passes through the turnstiles.
Carroll and his giant Mexican headgear have travelled together for almost every championship and league match (and training session) involving his beloved Limerick for the past few decades.
However, the All Ireland Semi-Final in 2014, between Limerick and Kilkenny, stands outs in Carroll's memory, not only for the monsoon conditions both teams slogged it out in, but because he had to replace his original sombrero "after the thatch eventually caved in because of the amount of rain that fell that day".
"It wasn't a case that the rain came and went, it was there non-stop from start to finish, but the hat eventually folded, it couldn't take anymore water. The Titanic didn't take on as much water as my sombrero that day."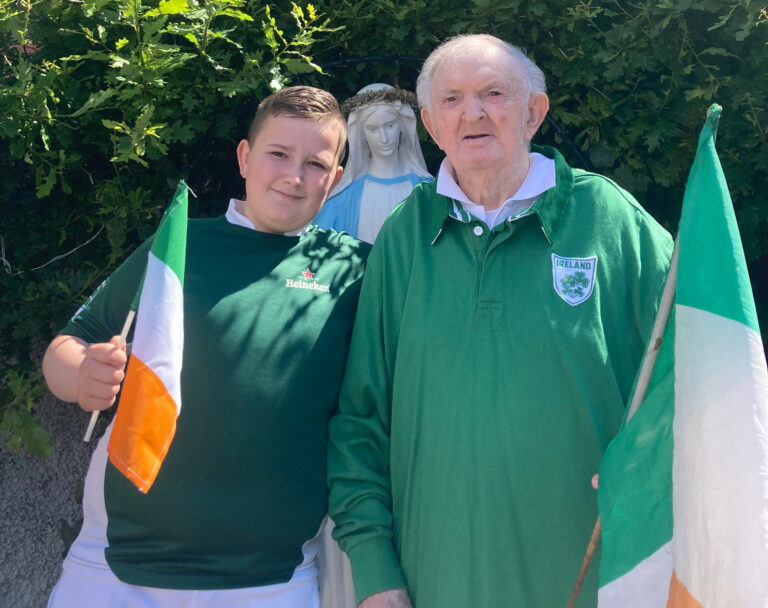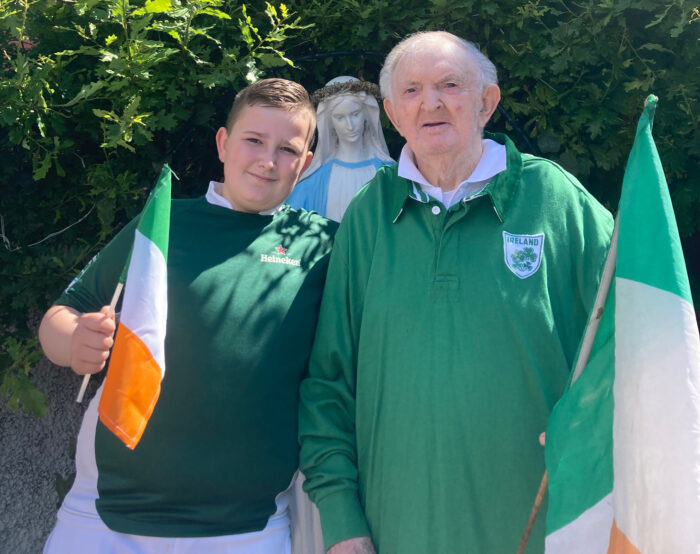 Father of 14, Paddy "Ida" O'Halloran, Thomondgate, was also praying to the gods for a Limerick victory.
Clasping his hands in front of a life-sized statue of Our Lady, erected in his front garden, O'Halloran (77) said: "Kilkenny will take bating. I don't even care what anyone else says, they will take bating, and Limerick will have to attack them from the word go."
"Limerick will have to stop that fella who scores all of Kilkenny's points, TJ Reid, they'd want to mark him well, but don't foul him because that's when the ball will go over the bar. He can be taken out, not hurt him, mind, but he can be stopped."
O'Halloran's grandson Adam, (11), who is also a big fan of the Treaty team, said Limerick will probably beat the Cats.