LIMERICKMAN Marty Ryan, (aka Anna's Anchor) will play a full band show this weekend in Dolans Warehouse, bringing his critically acclaimed, sold out vinyl release 'A Glorious Ruction' to the biggest audience so far in his much loved hometown city.
An avid hurling fan, Marty couldn't have picked a better time to celebrate his album dedicated to his native city.
Since returning from the US a few weeks ago where he studies for a PhD.in Music Education at Kent State University in Ohio, Marty has packed in a lot of gigs across Europe.
He is on tour with another band, The Winter Passing in the UK – he plays guitar for them – before he heads to Germany for three solo dates.
Marty also found the time to work with long-time collaborator Brian Scally at the Nave Studio in Leeds to begin work on the next album.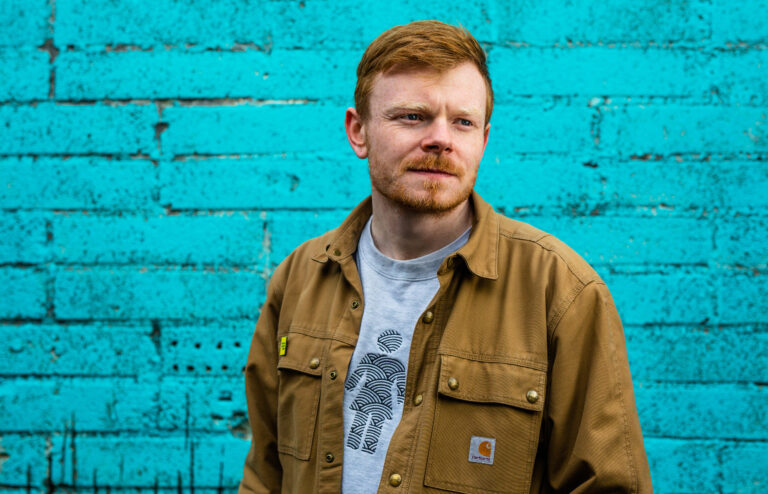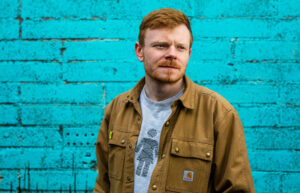 On the back of three solo shows in Berlin, Kassel and Hamburg, Marty flew back into Dublin airport to get straight to Croke Park to see Limerick take on Kilkenny and win three in-a-row All Ireland titles.
I have to ask – Was the Croke Park headliner the gig you are most nervous about? Laughs
"It certainly was – I was definitely worried about whether I'll actually make it or not!"
And worried about the result after seeing how good Kilkenny were against Clare."
Limerick and specifically Limerick City and the three bridges over the River Shannon are the inspiration for the current album from Anna's Anchor. 'A Glorious Ruction' is an album unlike any other, telling a story of self-doubt and uncertainty set upon the banks of the River Shannon.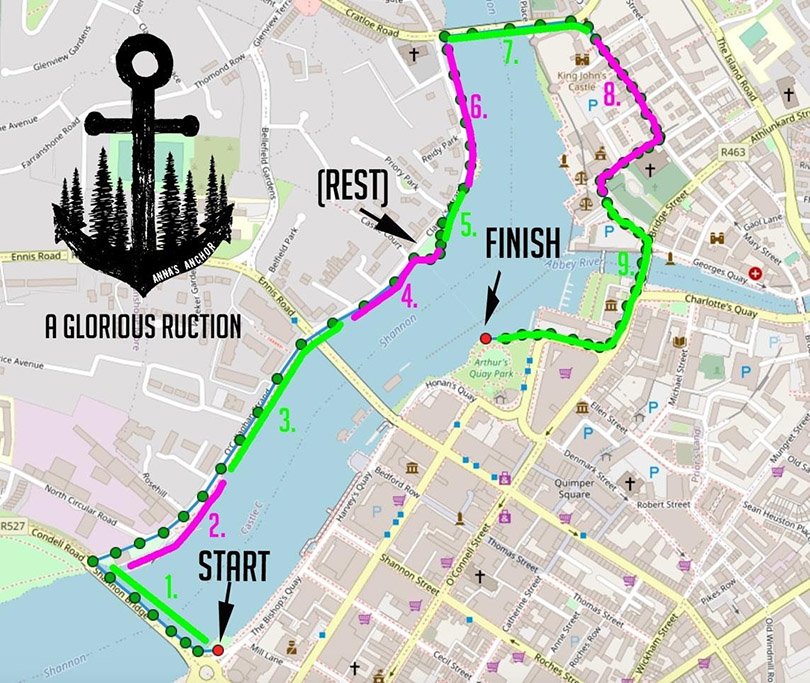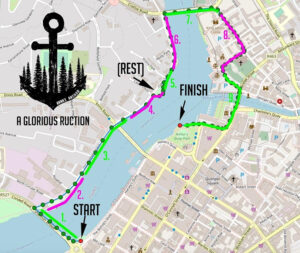 As well as being a strong collection of post punk emo rock songs, the album is also an interactive art piece in which each song is timed to a specific walk around the city centre, using the landscape and landmarks of the river as an aural canvas.
Among these stories in Marty's songs are references to the "roaring falls", "the bells from Mary's tower," and "it will rise with the moon."
The album was launched in the midst of the most severe lockdown restrictions. With no little innovation the album launch was held as an outdoors event with a limited audience hearing the album for the first time using their own headphones while walking the same route where the album was conceived.
"I knew it was going to be released at a time where we couldn't tour it. So it left me trying to come up with a different way to promote the album and have people to interact with in a different way."
"The first song is called Shannon Bridge and as you're walking across the bridge the song will play out and then the second song is called Cleeve's which starts as you meet the old factory."
"We were very lucky that the idea of 'A Glorious Ruction' was so unique and being the only guys in the country doing something in the real world that wasn't just virtual gave the album a bit more recognition than any previous releases."
The band was one of the very first to play a show to a live audience in Limerick at a socially distanced event at Limerick's Milk Market.
"There were restricted numbers. But it was by far our biggest headline show and has given us the opportunity now to headline the Warehouse which is an absolute dream come true."
"So we get to play the album in full at Dolans Warehouse, which is an amazing opportunity. It's something that I've always wanted to do since I first started playing music."
"We have kind of gone all out in terms of the production side of things to be able to really try and make this show as special as possible."
The album 'A Glorious Ruction' was initially released on vinyl. which sold out on the band's website even before the product could reach the record shops. Are there plans for another vinyl pressing and re-release?
"Good question. So yeah, it's sold out. We released it on local Limerick label Out On A Limb Records, which has lots of bands I've always loved and it was an honour to release it.
"In the past, the first two albums were released on vinyl in the UK, when we had, you know, probably grandiose hopes for the band.
"This was very different because it was just our friends from Limerick. We just wanted it to be as special and as cool as possible. And I think that really resonated with people and we sold out on vinyl before it was even released."
"To be honest, Eric. I don't think we'll be repressing on vinyl because I really like the idea that the album is just a moment in time and it just captures a specific period for a band. And once that's done we move on to the next thing. We already have our sights set on the future and on the next album.
Since the album release in 2021, A Glorious Ruction has received favourable reviews and many people have listened to the record while taking that walk around the three bridges which starts from Shannon Bridge across the road from Limerick record shop, Steamboat Music.
For the Anna's Anchor gig in Dolans, fans from England, Scotland and Germany have bought tickets to the show and are making the trip to also experience the three bridges walk while listening to the album
"Yeah, it's been amazing. It's been the most fulfilling musical experience I've ever had.
"Anyone can do it at any time – just go on Spotify or Apple Music and your start on Bishops Quay, pressing play at the anchor monument.
"People have travelled from other countries to do it. People you know that let's say would have been visiting Dublin coming over from Germany have made a trip down to Limerick specifically to just do the walk and listen to the album which for me is you know music possibly one of the proudest things that I've achieved through music because I love Limerick, I love it as much as anyone else does from here and I really want the world to know how great of a city it is."
The support band for this Saturday is Limerick up and coming band Vacuity, a group that Marty has mentored in his role with Music Generation for the last few years.
"When I moved away to the US, I was very sad that I wouldn't be able to help young Limerick bands in the capacity that I used to so when we booked the show, my very first thought was I want to give someone their first opportunity to play in Dolans Warehouse.
Anna's Anchor will play Dolans this Saturday July 23.