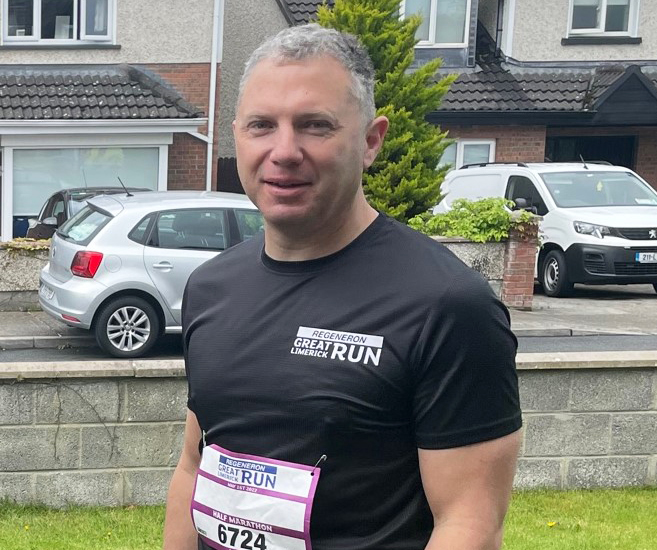 IN HIS final year of battling with Motor Neuron Disease, John Twomey often told his son Jerry that "he had only to close his eyes and he would be out walking on the mountains."
John worked for Coillte and had a deep love of nature and the outdoors before the cruel disease stopped him getting out to enjoy walks and the wonders of the plants and wild animals.
MND is a progressive neurological condition that attacks the motor neurones, or nerves, in the brain and spinal cord. This means messages gradually stop reaching the muscles, which leads to weakness and wasting.
In his final year, John needed a hoist to be moved around so Jerry contacted the Irish Motor Neuron Disease Association for help.
"They told us that they would love to help but they were flat broke and a hoist costs over €10,000. A few days later, we got a call from them to say that someone had done a fundraiser and they were able to buy the hoist for us," he told the Limerick Post.
Since then, Jerry has been taking on fundraisers and has so far raised the cost of a hoist twice over for the organisation.
Now he's aiming for the hat trick with plans to run 10k in every county in Ireland in July.
His runs will culminate with a run in Limerick on July 31.
Living in Limerick since he was four years old, Jerry is a former pupil of St Paul's and the Crescent and, as well as being a solicitor, he has been coaching underage sport in Gaelscoil An Ráithín in Dooradoyle for the last 17 years.
"We met angels and helpers in many forms while Dad suffered his illness with dignity. The Irish Motor Neurone Disease Association was of immeasurable support to us and are a very worthy charity to go the distance for.
"I have been training hard since January and at times I felt that completing this challenge is way beyond me. What better way to honour the memory of my brilliant dad than to face a challenge bigger than I feel possible."
Jerry's wife, Anita, will be keeping him company by riding alongside him on her bike for some of the runs. He would love other people to join in.
Jerry is reaching out to everyone in the Motor Neurone Disease family, and also sports clubs, running clubs, and social groups to join him along the way.
"With company, the run feels half as long and twice as easy" he adds. "I would be delighted to hook up and run with people wherever they are. Just get in touch and I will be there."
To donate directly to the IMNDA, go to www.idonate.ie/RunForJohn