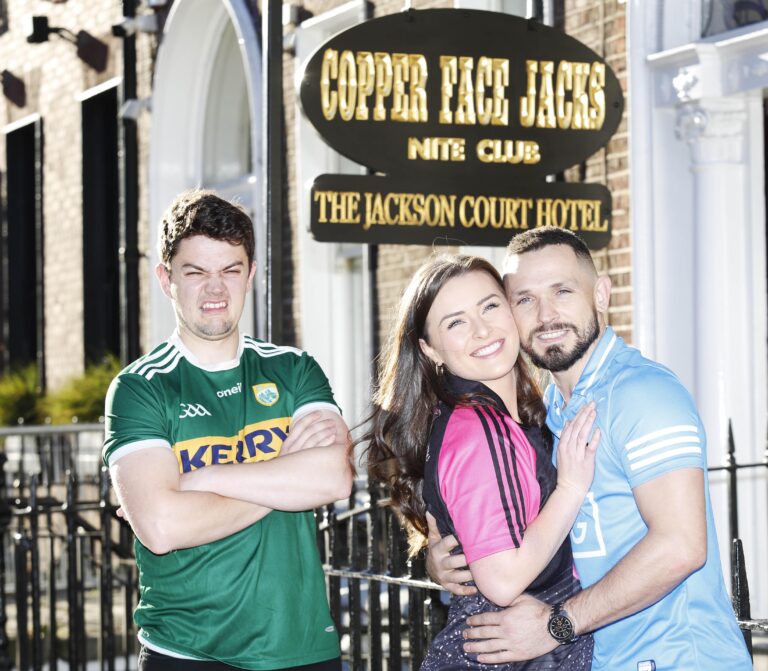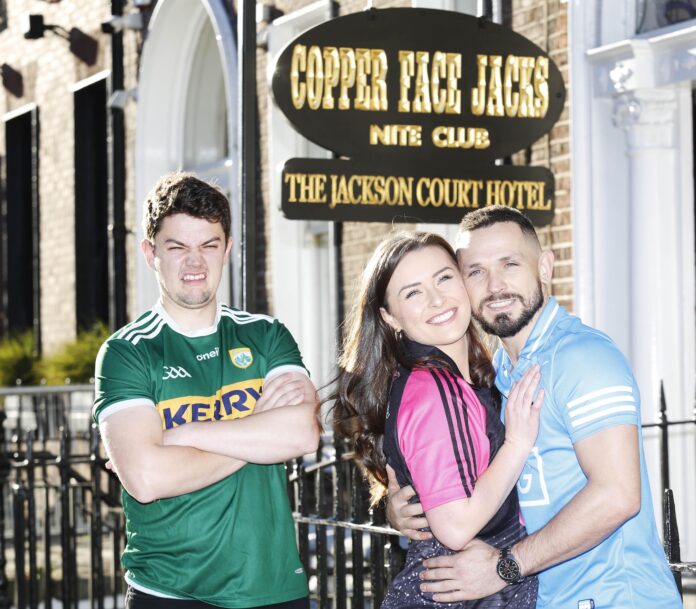 IN CELEBRATION of Limerick's senior All-Ireland winning hurling team, UCH encouraged the audience of Copper Face Jacks: The Musical to wear their county colours on the show's opening night on Tuesday July 26.
The storyline of Copper Face Jacks: The Musical, written by the renowned Paul Howard, lends itself to the GAA celebrations currently taking place. This comedy musical is about love blossoming on the eve of a Dublin v Kerry All-Ireland Final, when a sweet Kerry girl ends up falling for the Captain of the Dublin football team in the famous Copper Face Jacks nightclub in Dublin.
While much of our audience will be supporting the Limerick hurling team in the green and white, we are encouraging jerseys and county colours from every county.
The cast include Fiona O'Carroll (Mrs. Brown's Boys) as Gretchen Akerman, Johnny Ward who returns as Gino Wildes, Stephen O'Leary (Fair City) back as Mossy Munnix with Rachel O'Connell (Young Offenders), Daithi O'Donnell (Ros na Rún), Shane Fallon, Kelly Marie Ni Cheallaigh and introducing Sarah Gordon as Noeleen Níc Gearailt.
Packed full of craic, huge laughs, Culchies and Dubs, Copper Face Jacks: The Musical is set to be the summer sensation at UCH playing until this Saturday July 30.
Tickets from €30. Visit uch.ie or call (061) 331 549.