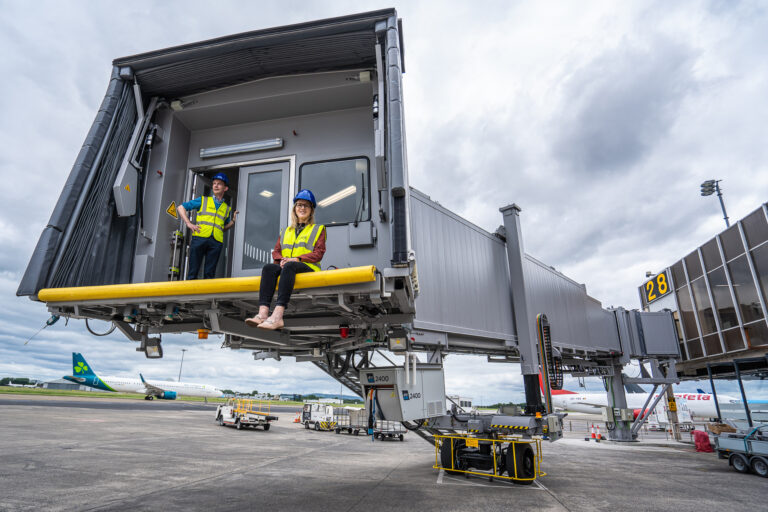 THREE new airbridges are being installed at Shannon Airport as part of a suite of airport enhancement projects being undertaken by the Shannon Group at a cost of almost €10 million.
The three new 60 tonne airbridges, used to board passengers directly from the terminal building to the aircraft, are the first phase of a plan to replace all six of Shannon's airbridges over the next three years.
The first of the airbridges has been installed at the airport with several cranes being used to position it in the terminal building over a two day period. The airbridge is capable of accommodating 22 types of large aircraft.
Over the past 12 months, Shannon Group has been busy upgrading the airport experience, and enhancing infrastructure. Projects completed include a €2.5 million security screening system and a €5.3 million programme of airfield rehabilitation works.
Shannon Group chief executive Mary Considine said they were focusing on future-proofing the airport infrastructure, and the  airbridge programme is part of a broader investment strategy across the airport campus.
The newly installed airbridge, manufactured by CIMC-Tianda Airport Support, arrived at Shannon Airport from Shenzhen in south-eastern China. Two more airbridges will be replaced later this year and in early 2023 at an overall cost of €1.8 million.