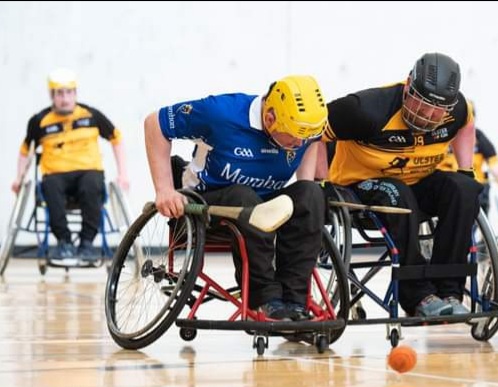 LIMERICK hurling has two team of heroes, and the lesser known one will be taking to the field this weekend, hoping to claim silverware to follow Liam.
The Limerick-based Munster Wheelchair Hurling Camogie Club are at the top of their league and will do combat on Saturday in the next round of the Championship in Tullamore.
The club was started in 2011 after one of the founder members who was involved in another club met a man with a disability who told him he would have loved to play.
"I was involved in a sports and social club at the time," co-founder Steven Casey told the Limerick Post. "My friend wanted to do something that would allow people with a disability to play the game. He spoke to me about it and we decided to get together and give it a go."
The pair bought indoor hurleys with special rubber guards at the top and put the word out for people to come and have a knock-around. The rest is history.
The game is to a huge extent the same as regular hurling except it's played on the ground and indoors.
"We have six aside – a goalie, two defenders, two forwards and a midfielder. They can score goals and points."
The senior team has between eight and ten players for selection in the league and Stephan is particularly proud that there is now also a junior team for under 16s with 16 members.
"That really happened during the Covid lockdown, when everyone was looking at their phones and online. We were contacted by people interested in playing in the junior team and we got together in small groups to have a bit of a tip around and it went from there," said Steven.
This weekend will see whether the team follows the county hurlers down the path to glory, and anyone interested in learning more or joining the hugely promising side can contact them on the Munster Wheelchair Hurling Camogie Club Facebook page.