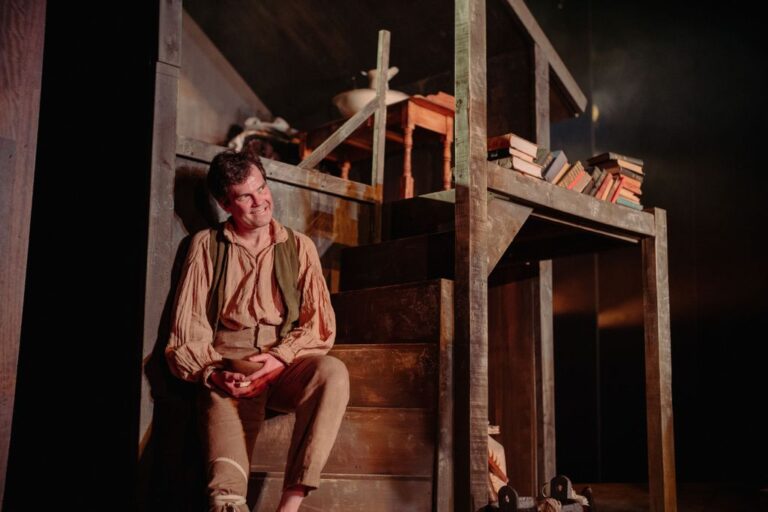 THE Lime Tree Theatre will welcome the Abbey Theatre back to Limerick with their brand new production of Brian Friel's TRANSLATIONS to kickstart the Lime Tree's 10-year anniversary celebrations this autumn.
The Abbey's production of Sean O'Casey's The Plough and the Stars officially opened at the theatre back in October 2012 with six incredible performances. Ten years on, they return to join the Lime Tree staff and Limerick theatre audiences to mark this milestone for the venue.  
This hotly anticipated co-production opened in the Lyric Theatre Belfast last April, before moving to Dublin for this summer's run on the Abbey stage.
Abbey Theatre Artistic Director and Donegal native Caitríona McLaughlin is deeply connected to the people and stories in this play, those found amongst the stark rural textures of stone, vegetation and grey skies.  
Translations is set in August 1883 in the townland of Friels' fictional Baile Beag/Ballybeg, where an Irish-speaking community in Donegal has become the unlikely focal point of a changing world.  Plans for a new English-speaking national school are in motion, and a group of English Royal Engineers have arrived to map the area.  
Friel's modern classic excavates small town, rural Ireland to interrogate language, the impact of words and how we communicate. Many of Friel's plays centre around a rural town where language, myth and history thrive within a small community, and the geography of north Donegal is crucial for this production.
The play has many levels to it, but primarily it is about language. While the play is performed in English throughout, the central premise is that all characters speak in their native language, so the English characters cannot understand the Irish characters and vice versa.
Friel brilliantly explores the idea that real communication is not about language. It is about understanding and a commitment to engage fully in what makes us different from each other.
Translations takes place at a moment of possibility and change in Ireland, but not everyone is sure that change is needed. Landmarks and town names are given alternate meanings and the characters of Baile Beag work through the defacing of their heritage and history.