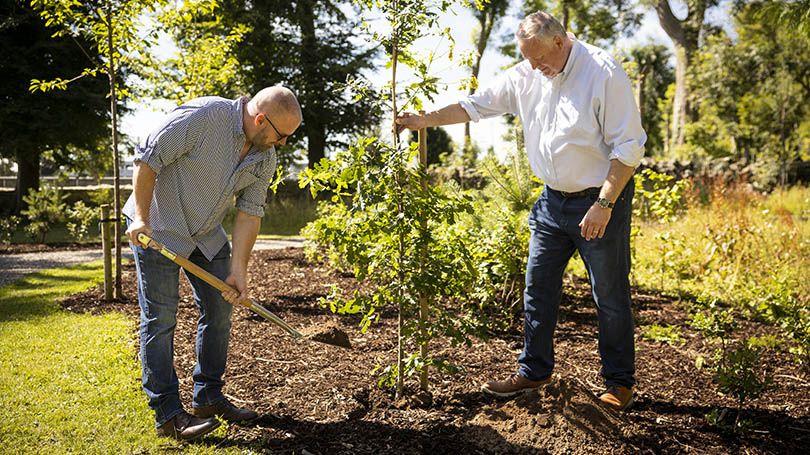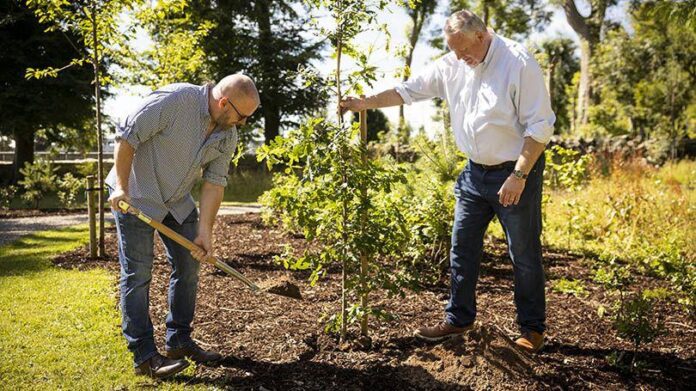 REGENERON Pharmaceuticals celebrated the completion of a preservation project at Roche Castle as part of National Heritage Week Ireland on Tuesday.
Built circa 1830, and located in the centre of the Regeneron Raheen campus, this historic gothic revival style house that was once home to a member of the Limerick City House of Commons, was acquired by Regeneron in 2018.
To ensure the longevity of Roche Castle as an important historic entity, Regeneron invested in extensive preservation and restoration work as part of its biodiversity and conservation initiative, BeaCON, which was established to preserve and enhance (sub) urban ecosystems on company-owned lands.
In addition to the restoration of Roche Castle, an extensive woodland project has seen a range of actions taken on the surrounding 1.22-hectare area, including removal of scrub and non-native vegetation on the woodland floor and reseeding of the floor with native woodland flora; a butterfly sunny glade area; installation of solitary bee hotels, bird boxes and bat boxes; and the creation of wood stacks to provide habitats for invertebrates at various locations within the woodlands.
Regeneron is also a member of the All-Ireland Pollinator Plan since 2018, which has seen the company plant a new landscaped area with 1600 winter and spring flowering heathers, along with 800 Hebe species as recommended in the pollinator friendly planting code guidance. In December 2021, work also began on a 9725m2 wildflower meadow habitat, which is being created on-site and will include a native hedgerow and earthen mounds/banks to provide habitats for miner solitary bee species.
Daniel Van Plew, Executive Vice President and General Manager, Industrial Operations and Product Supply, Regeneron, said: "Regeneron tries its best to be a good neighbour and when you think about your friends and family members that work with us, we truly are part of this neighbourhood. As part of the Limerick community – like any good neighbour we try to have a positive impact, whether that means sustainability, creating jobs, supporting STEM education, or bringing a grand old building respectfully back to life."