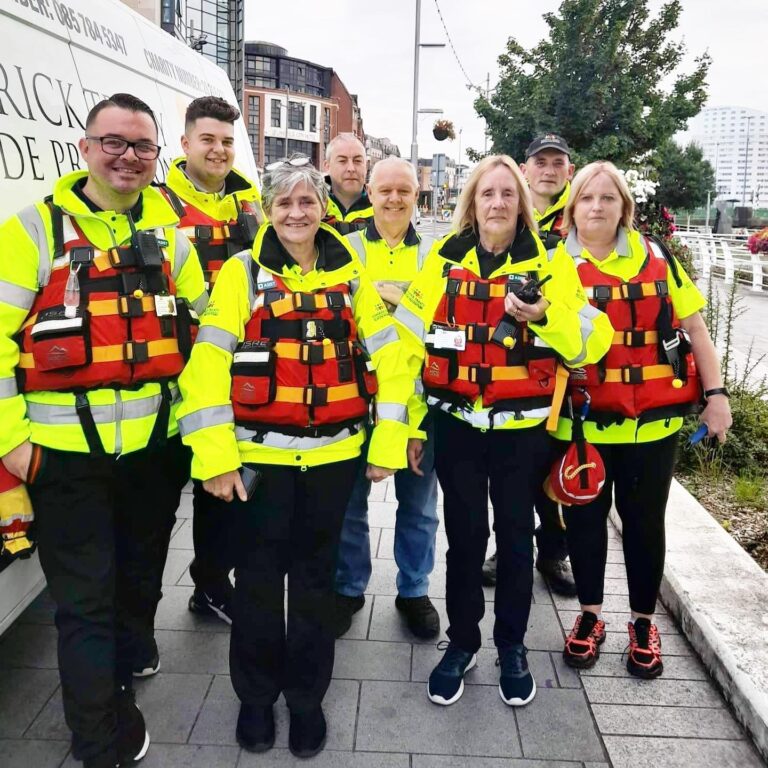 "WE HAVE a tsunami of suicides. We have a stampede of young people waiting to kill themselves and no-one wants to talk about it."
That was the grim picture painted by Matt Collins of Limerick Treaty Suicide Patrol (LTSP), who told the Limerick Post that he has met eleven people in three nights recently who were ready to end it all.
Having taken it on himself to start driving Limerick's bridges and by-ways during the day, Matt has found that there is now a need for a daytime patrol, which the group is planning to start.
"We had a young girl of about 18 the other night who jumped into the river while we were trying to talk her down. She was begging us to turn our faces away so she could jump," said Matt.
Matt and the LTSP patrol members called in the emergency services and the girl was rescued. Others have not been so lucky and Matt is angry that "suicide is not talked about".
"If people think it's not a problem, ask the families of those dead children. We meet people as young as 14 down by the river. There are huge problems, even with those that are not suicidal.
"We had to trace a family member to take a 12-year-old boy home last week. He was blind drunk and told us he's been drinking since he was 10. He's a 12-year-old alcoholic."
Even when there is an intervention, Matt says the members of the patrol see evidence that the availability of follow-on help is "abysmal".
"You send people up to the hospital and next thing they're back down here (at the river) again. I don't know what criteria they have to meet to be taken in and helped."
The alternative to sending a suicidal person to hospital, Matt says, is to call the Gardaí and have them arrested and detained for their own safety.
"Or a third and more humane way would be to have somewhere they can be taken in and talked with until a family member can be found to come and claim them."
To this end, and to have a place to store equipment, LTSP are appealing for someone with premises close to the river to give them space to put in a metal container from which they could operate.
"We're having to keep things in storage which is costing us money every month," he said.
"We have about 40 people trained up and we have eight new volunteers coming on board, but they have to have professional training and that costs money," said Matt.
While LTSP is always on the lookout for more volunteers for their night time patrols, they are now also seeking people who could give two hours to patrol during daytime hours.
"I met one man on my day time rounds who told me 'people don't just kill themselves at night you know' and he was right. There's a need for a day-time patrol."
Anyone over the age of 25 who is interested in getting more information on volunteering should log on to the LTSP website and give their details.
Readers who may be affected by issues represented in this article or experiencing problems around mental wellbeing can contact Samaritans free of charge on 116 123.