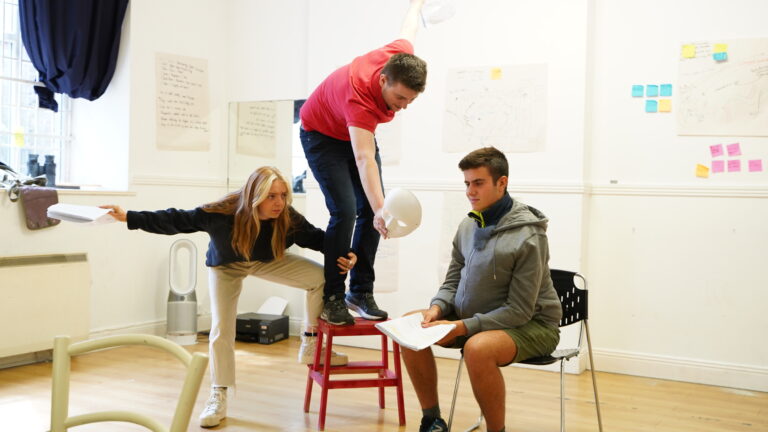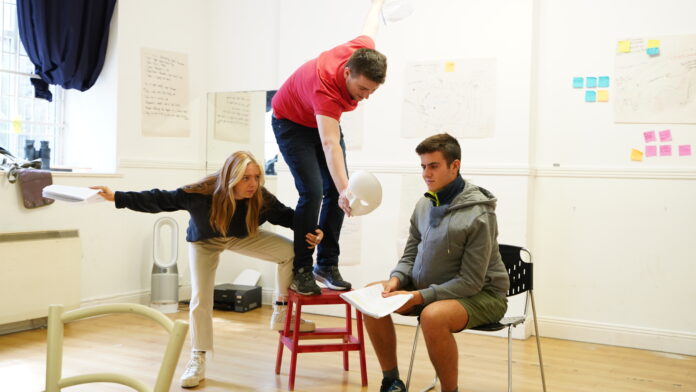 Limerick Youth Theatre will present The Celtic Con in collaboration with Honest Arts and Lumen Street Theatre at the Belltable from August 23 to 25.
The Celtic Con is a period comedy devised by members of Limerick Youth Theatre (LYT). Mícheál journeys through a medieval(ish) Kingdom on a quest for answers after his twin brother's untimely passing. Encountering new friends and foes along his way he uncovers the truth but does he save the day? With a Druid named Lisín and buffoon King, can he and his new friend Aoife stay on the right journey to save the village? Thanks to the financial support from the Arts Council under the YES (Young Ensembles Scheme), Limerick City & County Council's Culture and Arts Office and Limerick and Clare Training Board, this year's summer show directed by Tara Doolan will be staged at Belltable next week. 
Tara Doolan from Honest Arts commented; "Working with Limerick Youth Theatre is always a rewarding experience. The members are always committed, enthusiastic, talented and hard working. This year's production started with a blank piece of paper and after four weeks of dedicated efforts we had a full script to explore and consider. Thanks to their passion, contributions and creativity, we have a show that is something they can be very proud of. This will be the first live performance for some of this cast and a most welcome return to the stage for others. Together, this ensemble is going to bring something really special to Belltable with The Celtic Con."
She explained how the concept of the show came about: "We started from broad discussions with the ensemble examining the issues in the world today that interested them and impacted their lived experience. Using many theatre practices like Theatre of the Oppressed and Absurd, Commedia dell'Arte and through improvisation games, the idea for The Celtic Con took shape."
LYT's Artistic Director, Angie Smalis said: "This ambitious collaboration with two locally established, award-winning, theatre/street theatre production companies with vast experience in community arts and youth work has given the LYT cast exceptional skills and experience to devise this piece of theatre after a three-year absence from live performance. We are delighted to welcome back past members and undergraduates from the Contemporary and Applied Theatre Studies course (MIC) into the ensemble and present our 25th summer show. The engagement of arts undergraduates and LYT alumni enriches the creative experience for all involved.  She added: "It helps the current members see that there are opportunities at third level and within the creative industries. Everyone gains invaluable skills as drama facilitators, writers, designers and performers. Ultimately, a project on this scale would not happen without the continued support we receive from the Umbrella Project,  LCETB, The Arts Council and Limerick Culture and Arts Office, our ensemble's parents/guardians and Belltable. We are very thankful."
There will be three performances of The Celtic Con at the Belltable from August 23 to 25.