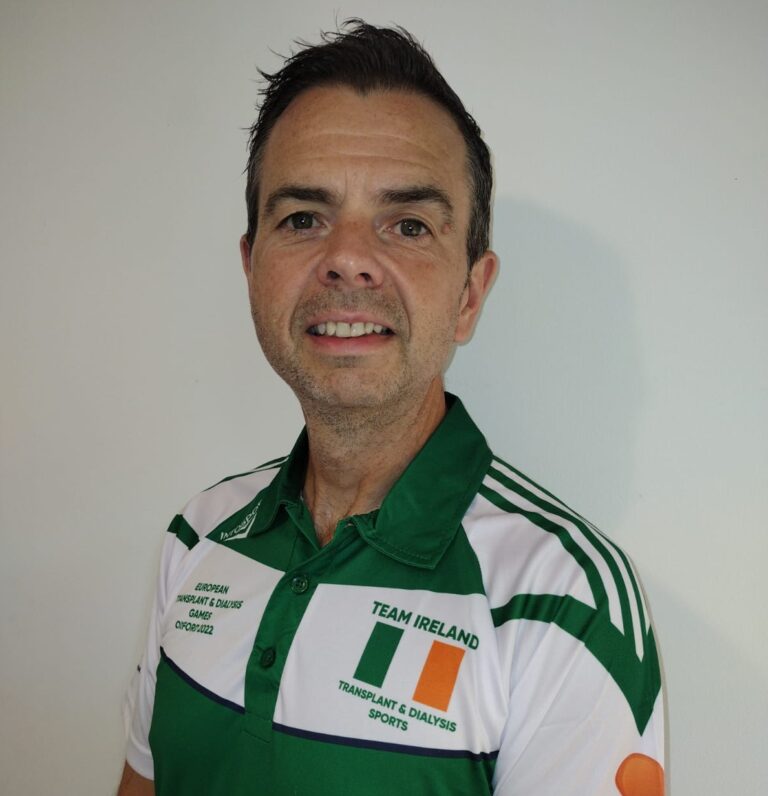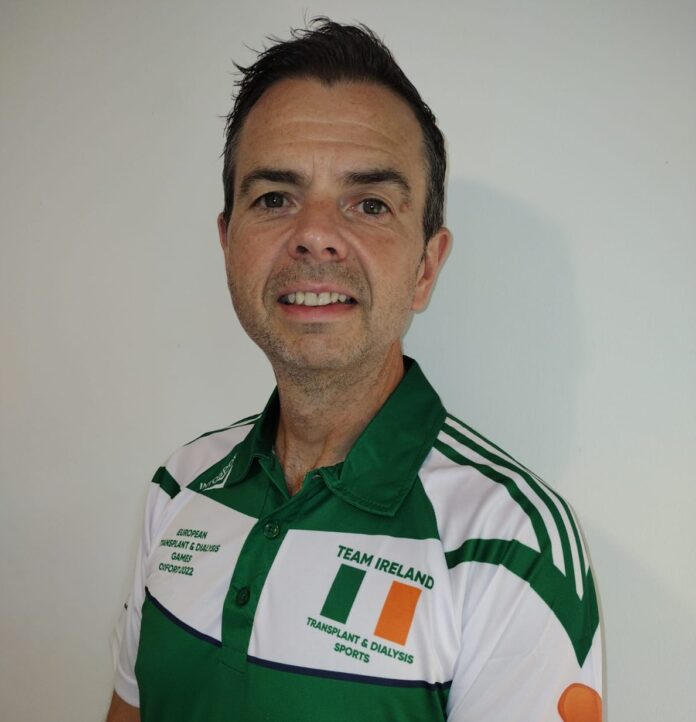 LIMERICK man Trevor Lynch will represent Transplant Team Ireland in the European Transplant and Dialysis Games in Oxford this week.
Trevor received bone marrow transplants in 2014 and 2016 to treat Non-Hodgkin Lymphoma and now lives with his wife, Sue, and children, Aishling and Kieran, in the UK.
After his diagnosis in 2012, Trevor, who hails from Cappamore, County Limerick, took up running as a way to stay healthy, both mentally and physically, during his chemotherapy treatments.
During his second transplant, his doctor, who was aware of his healthy lifestyle, mentioned the Transplant Games to Trevor. He has since competed in 1500m, 800m, and 4 x 100m relay events, earning a silver medal at the 2018 British Transplant Games.
"I've always enjoyed sport, but I'd never say I was particularly good at it, and I never, ever dreamt I would have the opportunity to represent Ireland internationally".
In this year's European Transplant and Dialysis Games, Trevor will be competing in the 1500m (Friday August 26), 800m, and 4x400m (Saturday August 27) relay events.
Sport-mad Trevor is relishing the opportunity to represent his home country on the world stage. However, he emphasises that the Games are a "celebration of life" and "not about winning".
His biggest goal for the Games is to show that cancer does not have to mean "the end".
The Games first took place in Athens in 2000 and have since been held bi-annually, spanning across nine different European countries. This year, the Games – having kicked off on August 21 – will run to August 28.
The Games are instrumental in helping transplant recipients and dialysis patients re-engage socially after a challenging two years due to the Covid-19 pandemic.
The Irish Team have their targets set on the World Transplant Games in Perth, Australia, after a hopeful success at the Games in Oxford.
Marie O'Connor from Lahinch, Co Clare, will also be competing alongside Trevor for Team Ireland.
Marie, who previously took part in the World Transplant Games in 2005, 2007, and 2017 will compete this year in the golf singles, golf team, and petanque singles, as well as the 100m and the long jump in the track and field category.
Marie has won a gold medal in each country she has competed in for golf, as well as multiple golds in the 100m sprint across several competitions.