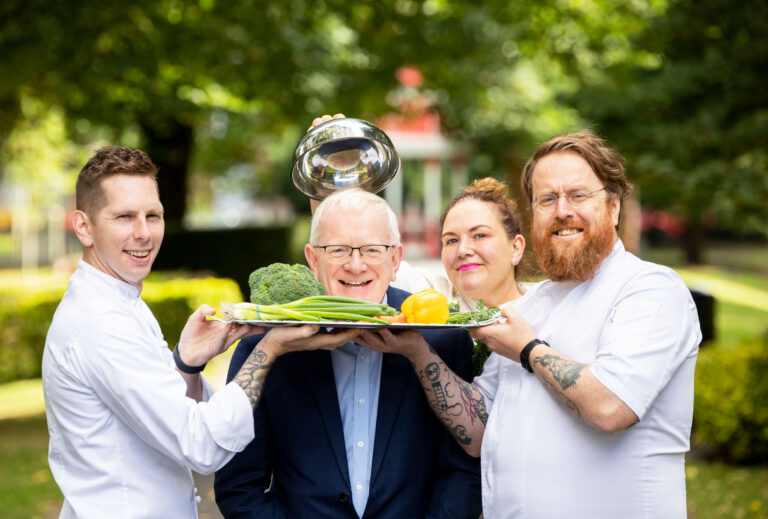 IRELAND'S finest young chefs and waiters will travel to Limerick in October when their talents will be assessed by a star-studded judging panel whose members have won eight Michelin Stars between them.
The winners of the Young Chef Young Waiter Ireland 2022 competition will go on to represent Ireland at the World Final in Monaco in November.
The Limerick event will celebrate the outstanding standards of Ireland's emerging culinary and hospitality talent and will showcase the global reputation of Irish ingredients and products.
Underlining the emphasis on quality and excellence in Irish food culture, the judging panel will include such well-known names as Richard Corrigan, Ross Lewis, Derry Clarke, Jordan Bailey, JP McMahon and Michael Tweedie.
The competition will be held at the Technological University of the Shannon (TUS) campus in Moylish on October 4.
TUS President Professor Vincent Cunnane said it was fitting that a new university dedicated to nurturing and supporting young people in their chosen spheres, was selected to host the inaugural Young Chef Young Waiter Awards in Ireland.
"We want to showcase what our young people are capable of on the national and international stage, and we want to celebrate the standing and importance of food culture for Ireland.
"This is a very significant competition, and we look forward to working with the organisers to see it grow further here in Ireland and to become a staple in the Irish calendar," Prof Cunnane added.
Competition Chairman Robert Lee Mulcahy said that it gives the opportunity to profile TUS as the premier culinary arts and hospitality training university in the region, responsible for training some of Ireland's newest talent for this sector.
"With a premier national judging panel, the competition helps to amplify the voice of these industry professionals, to further help to attract new entrants, to make the hospitality sector their career of choice. The winners will carry the Irish flag on to the international stage for the world final, to further profile Ireland as a food island offering high levels of hospitality."
Entry is free and open to those working in the industry, of 26 years and under. Closing date is September 9 and entry forms are available here