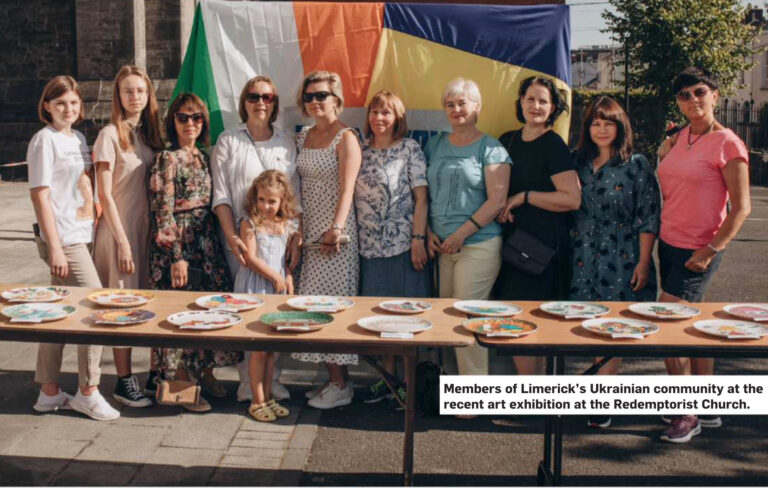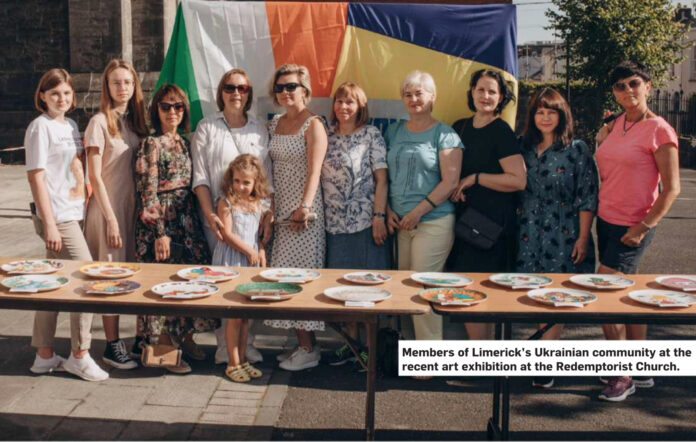 THE Ukrainian community in Limerick recently held an art exhibition in the city as an expression of gratitude for the kindness shown to them by local people.
The event was held in St Alphonsus Redemptorist Church which was an appropriate venue as more than €650,000 has been raised by the Redemptorists Perpetual Help Fund for Ukraine refugees.
Graphic works and hand-painted ceramic dishes, made in the art studio at St Alphonsus Church under the tutelage of Lubov Makarenko, were on display.
"By these works, the displaced people of Ukraine wanted to express their huge gratitude to the hospitable people of Limerick City and the wonderful country of Ireland," Aleksandra Koriuk told the Limerick Post.
Redemptorists Rector Fr Seamus Enright said they were delighted to sponsor the art classes.
"Professor Lubov Makarenko is a very experienced and distinguished teacher and sponsorship was relatively simple. We provided the space, arranged insurance, helped Lubov be Garda vetted and the Redemptorist Perpetual Help Fund gave a grant to help purchase the materials that were needed," Fr Enright explained.
"The Perpetual Help Fund allocated €50,000 to support groups working with Ukrainians in Limerick and this is very close to being spent. We supported Doras, Mid West Simon, St Munchin's Community Centre and ran some small projects ourselves, including a very successful summer camp.
"This money has supported the Redemptorists in Ukraine as they respond to the needs of the victims of Putin's cruel war. We have also supported the Polish and Slovak Redemptorists who have been working with refugees along the borders.
"We were fortunate to have two Ukrainian Redemptorist Missionary Sisters here since March. They have now returned to Ukraine and we are hoping that other Sisters will replace them," Fr Enright added.