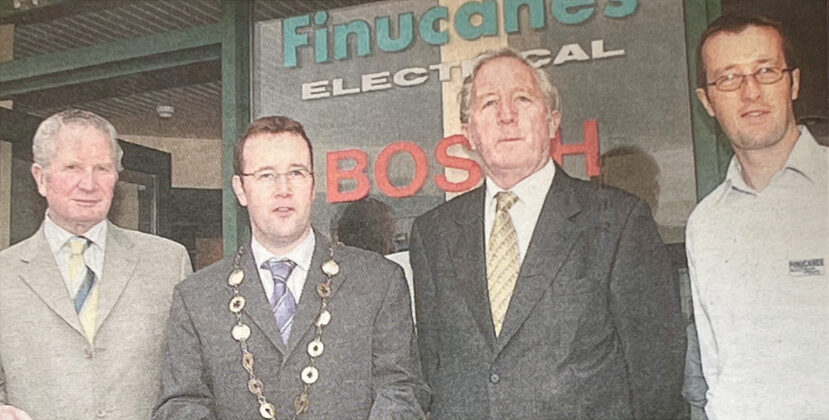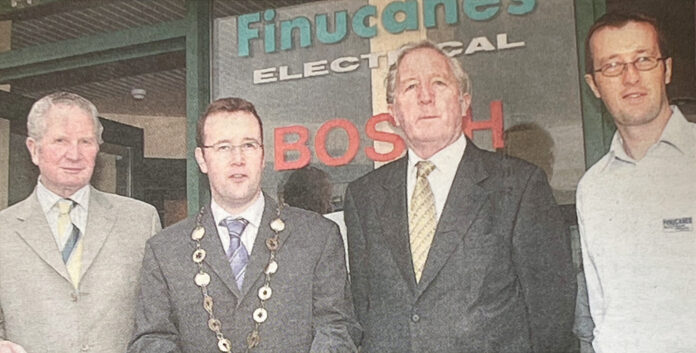 By Kieran Finucane of Finucanes Electrical
IN 1959 two brothers decided to open an electrical shop. Vincent and Karl Finucane excelled in the electrical business, they were very well known and got great support from the loyal customers in the local region.
My father Karl once told me that Vincent and himself sold their first twin tub washing machine and had to deliver it to the Glen of Aherlow. They had to show the customer how to use it, but as hard as they tried, they failed, so they next morning they contacted the supplier in Dublin and got better instructions. So that evening they headed back to the customer in the Glen of Aherlow and got her up and running. Not bad service at all!!
The city began to grow so they decided to open a second shop in Thomas St. Karl moved to Thomas St in 1980. A few years later in 1984 Kieran Karl's son joined him in business and they had many successful years in business together.
In 2005 Karl decided to move the business to the Eastway Business Park on the Ballysimon Rd. It was a proud day when Vincent Karl and Kieran opened the new shop and Joe Leddin the mayor of Limerick was there to cut the ribbon.
Karl and Vincent had great hurling years with The Boher Hurling team, over they years Finucanes Electrical have been great supporters of the local Gaa, soccer and rugby clubs. They have also supported numerous charities over they years. Of late Finucanes have sponsored The Tipperary Road / Ballysimon roundabout which they are very proud of.
In the last two years the Electrical Service Centre have moved from Gerald Griffin St and amalgamated with Finucanes Electrical in Eastway business pk, this has been a huge success.
Finucanes Electricals strives to look after customers in every aspect, from the sale to delivery and most importantly after sales service.
Sadly, in the last few years Vincent and Karl have passed on, they will always be remembered for the great electrical business they created.
https://www.finucaneselectrical.com/