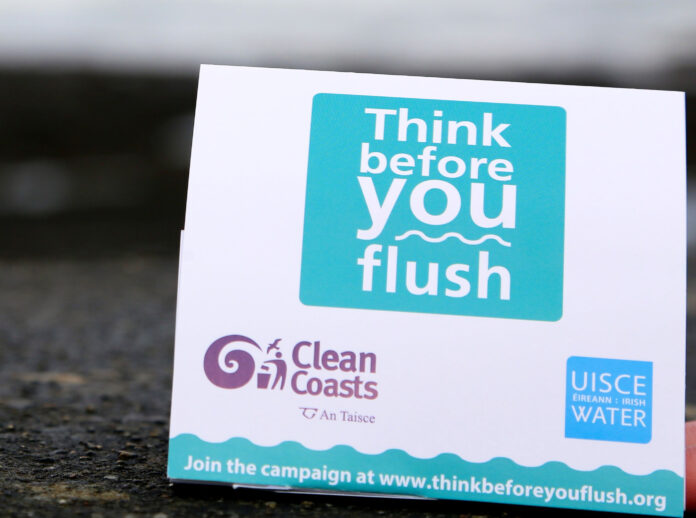 ASKEATON business owners know that looking after the environment is part of keeping the tourism business flush and making the area a better place to live.
Which is why they have adopted the 'Think Before You Flush' campaign, which highlights the damage done by throwing unsuitable items down the toilet.
Businesses all over the area have joined the campaign, including B&Bs, pubs, garden centres, and restaurants.
'Think Before You Flush' highlights the consequences of flushing things that should not be flushed, such as blockages in the wastewater network and treatment plants, surface water overflows and sewage related litter impacting rivers, beaches, oceans and damaging the marine environment.
Many toiletries (like wipes, cotton pads and dental floss) are part of the 'Dirty Dozen', comprising the top 12 items that are incorrectly flushed down the toilet in Ireland.
Other items include hair, paper towels, medicine, tampons, food items, contact lenses, condoms, cigarette butts, and cotton bud sticks.
Unlike toilet paper, which is designed to disintegrate quickly in the system, other items don't break down so easily.
Fats, oils, and greases (FOGs, as the campaign calls them) from cooking are poured down the kitchen sink, they cool and harden and combine with items that shouldn't be flushed, causing 'fat bergs'.
The 'Think Before You Flush' campaign has rolled out an education and awareness campaign in Askeaton to highlight the need for locals and visitors to maintain proper flushing and pouring behaviour in the area.
Speaking about the education and awareness drive being undertaken in Askeaton, Tom Cuddy of Irish Water said:  "Our operational staff in Askeaton have started to experience a significant strain on the wastewater infrastructure due to large volumes of fats oils and greases, wipes and associated sanitary waste being disposed of incorrectly into our network.  This is resulting in significant operational difficulties for our staff and the plant."