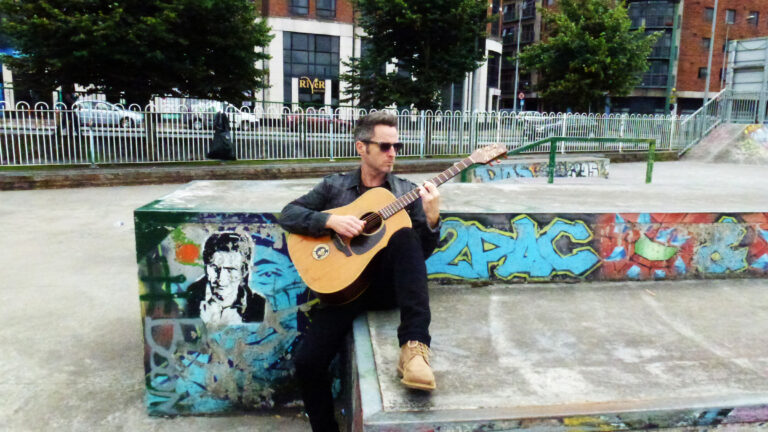 "Tommy was a very talented, inspiring, honest and amazing man. He lived life to the full and had no regrets". It is very difficult to describe Tommy in only one sentence, said his wife, Elly.
LIMERICK musician Tommy Ryan sadly passed away in September 2021. A tribute night for Tommy happens in Dolans on Saturday, 10 September. All proceeds from this event will be donated to Milford Care Centre. Elly, told Limerick Post, "from the day of Tommy's cancer diagnosis until the day he passed, the Milford care team were tremendous in their care and support to Tommy, and also to myself".
Tommy came on the Limerick music scene in the early 90's, performing in the Theatre Royal, The Pery and Riddlers, to name just a few. Like Tommy, your writer also played in bands since the 90's and has fond memories of meeting Tommy, who was a positive and popular influence on the scene. Tommy loved music and always had a friendly word for everyone. Many will remember Tommy from the DT's (with Dylan Shine) and The Outhouse Critics (with Jeff O'Neill). These bands regularly brought a full house to Limerick venues such as Riddlers and Molly's.
Tommy had many passions and hobbies, always looking for the next adventure/challenge. His main passions were music and film. He was always creating something in his home studio. He was very proud of the album he made with Kraven, "This Kind of Lonely" and his solo album, under his own name, 'The Songs of a Madman'. Both albums will be available to buy on the night. Tommy had a very creative and imaginative mind. He decided to try his hand at acting and to further challenge himself, he decided to write his own scripts, direct and film two short movies: "A Man with a Plan" and "The Legend of Jim Bond". He entered "A Man with a Plan" into the Richard Harris movie festival, which made it to the final. To see his short movie on the big screen was a huge and proud moment for him.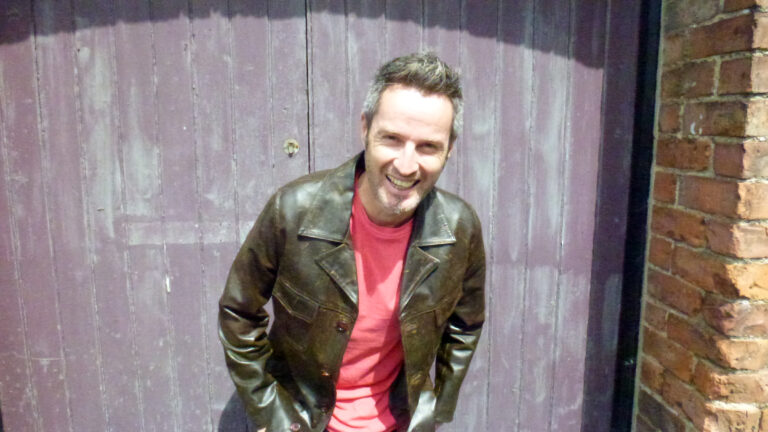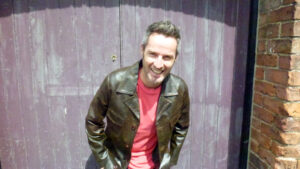 Tommy also loved teaching music and he had a great connection with all his students. Elly said, "he gave guitar lessons at our home, but he also worked in Doon secondary school until schools closed due to Covid. Tommy's cancer diagnosis was given on the very same day as the first Covid lockdown in March 2020.. Throughout Tommy's illness, he liked to stay busy and tried to remain positive. Treatments were tough, but when he was well enough, he would still teach guitar online."
During the difficult and hard times, Tommy would keep writing and creating music.
"He wrote from the heart and poured all his emotions into a song. There are so many unfinished music projects on his computer, but he put all his effort and energy into finishing three Kraven songs before he passed away." One of these songs, "Foolin yourself" is about his cancer and the chemo treatments. These three songs will be performed by the members of Kraven on the night.
There are a lot of musicians playing. It will be a celebration of Tommy's life and a chance to share memories of him. Musicians performing on the night include: Tony Monaghan; Pat, Pablo, Byrne; Dylan Shine; John Steele; Paul Harrison; Ger O'Loughlin; Karl Sachartschuk; Fint Tynan; Mike Moriarty; Jane O'Loughlin; Ian McNamara; Kalvin Cleary. Raffle tickets will be sold on the night to be in with a chance to win one of the fantastic prizes (all in aid for Milford Care Centre).
Elly finishes by saying "Tommy is irreplaceable, he was one of a kind. Losing Tommy broke my heart into a million little pieces, but through his music (and movies) he left behind, I can find a little bit of comfort and joy".
Tommy's Tribute Night happens in Dolans Warehouse on Saturday September 10.
Tickets
Facebook Link