A LIMERICK student who struggled in mainstream education and the fallout of discovering her mother had been raped as a child, celebrated a 100 per cent distinction grade in her Leaving Certificate Applied (LCA) exams today.
17-year-old Jesslyn Campion beamed with joy after receiving top marks across the board after completing her secondary education through the Limerick Youth Service (LYS).
Ms Campion, who is pursing a career in animation, said she hoped her story would give hope to others who find themselves unsuited to mainstream education that they do not have to sacrifice college or job prospects.
"There are options out there, and the majority of students don't even realise that there are other pathways to education, there is youth-reach, youth services and even the LCA, which I didn't know about when I was in secondary school," she explained.
"I am feeling so happy, and this morning I was so excited not just to see my results but to see all my classmates and how they got on, and they all did really well as well."
"About two years ago when I started at the youth service, my confidence was low and I didn't think that I would get where I am today or even finish the LCA, but all the staff and teachers put so much confidence into us and really encouraged us."
"Over the past couple of years I have got more confident in myself, and this is thanks to the youth service. I'll be starting at LCFE (Limerick College of Further Education) doing a course in Animation and Game Design, which I have been really passionate about for the past few years."
"It's a course that I have been really wanting to do, so coming to Limerick Youth Centre has really made it possible. Afterwards I'm hoping to go to TUS (Technology University of the Shannon) and do a Bachelors Degree and start working, but I am so excited to just start the course."
Jesslyn's mother, Leona O'Callaghan, who is  a survivor of child rape and a well-known advocate for the rights of victims of sexual crimes, said she was extremely proud of her daughter.
Mother and daughter have supported one another through adversity, including when Ms O'Callaghan waived her right to anonymity in 2018 after a man who raped her when she was 13 years old, Patrick "Whacker" O'Dea of Pike Avenue, Limerick, was jailed for 17 years.
"Jess was in an amazing school but she felt she didn't fit in and she just stopped functioning. She felt she couldn't keep up with the pressure of mainstream school and it was a really low moment for her," explained Ms O'Callaghan.
"I encouraged her to look at other options and she joined the Limerick Youth Centre. They have been awesome and have given her back her confidence.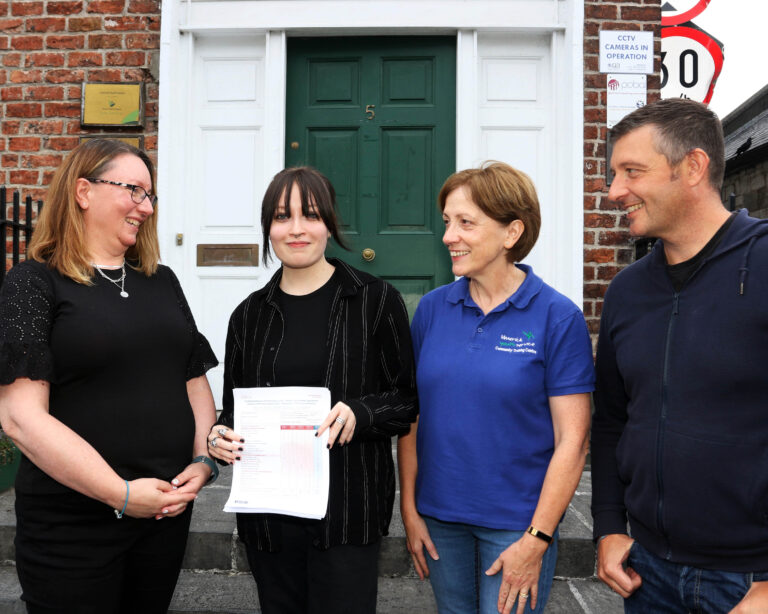 "She is fantastically intelligent but she has had a really tough time over the past few years with the very public trial involving her mam, which would have obviously taken its toll on her.
"I am so proud of her that she has been so resilient to stick with it all, to be so strong and determined, she is phenomenal and I couldn't be more proud of her."
"She is the most awesome teenager, and I'm so delighted that her results have proved that for her so that she can have that confidence that she deserves."
"I hope it gives people hope, where they feel they don't fit in, that they can still be very successful in their lives, and there are a lot of teenagers that need that message today."
It would appear Jesslyn may have inherited some of her resilient characteristics from her mother, who despite being heavily pregnant with her first born son Dylan while sitting the Leaving Certificate in 2000, she still managed to achieve three As, three Bs and a C in her results.
Noreen Murphy LCA co-ordinator at Limerick Youth Service said Jesslyn and the five other students "made huge progress" in their lives.
"Our whole philosophy in the LCA is that we try to meet young people where they are at and offer them an opportunity, a second chance."