DR CATHERINE Mortherway arrived to work "with my heart in my mouth" just about every day for the last two decades.
That level of concern is understandable, considering her position as Head of Intensive Care at the University of Limerick Hospital Group.
Those concerns were certainly not relieved when Covid struck.
"The first thing I did when I arrived was to look and see was there any bed free in the Intensive Care Unit (ICU) and then to look and see if there was a patient breathing on their own," she told the Limerick Post.
It's not a state she will have to endure again, having just retired from the position after 22 years, but Dr Motherway believes there was some benefit created amid the demands on the ICU and the High Dependency Unit (HDU) during Covid.
"We started with 12 ICU beds but when the High Dependency Unit beds were built, they were as fully equipped as the ICU beds. To meet the demands we were able to open 16 HDU beds for critical care. We have that legacy now."
Dr Motherway says that during the first wave of Covid "there was always the fear that we would be overwhelmed like they were in Italy, where coffins were leaving hospitals by the truck load. That didn't happen here."
She believes the health system as a whole coped well in Ireland "but we had to redirect attention from other areas, like elective surgery. It will take a long time to catch up."
Some of the most difficult times during the pandemic in ICU were for staff trying to help both the critically ill patients and their families who were not allowed to be with them at such an important time.
"But staff were absolutely fantastic at helping people by using technology such as WhatsApp and tablets."
Dr Motherway is not one to shy away from the hardest road in any part of her career, having also been clinical lead in organ donation at UHL.
"Only about ten per cent of people who die in ICU are potential donors.
"A big part of what the team does is to encourage people to make their families aware of their wishes in advance. Sitting at the side of a bed and not knowing what the person wanted is a terrible position to be in."
All of the team, including Dr Motherway, have had the difficult task of approaching grieving families, "often at a time when they have lost a young person or someone who died suddenly".
"Our task is to find the right solution for the family. It can, after a time, be very comforting to know that someone else has been given a life-changing gift, so I always like to see families being offered that opportunity."
Dr Motherway is well aware of the criticisms that are levelled at the hospital over issues like waiting lists and, specifically, patients on trolleys in the emergency department.
"There's no question but we don't have enough beds. And that's a national problem."
She says that, while UHL has had an increase in new beds in recent times, there are still issues and some of them are to do with capacity in other hospitals.
"Cork, for instance, needs more ICU beds and I wish they had more ICU beds because we have to transfer patients there and to other hospitals for certain specialities."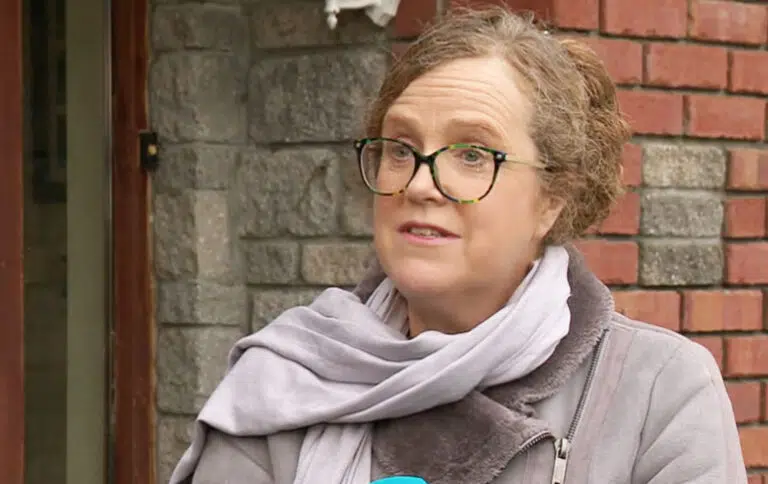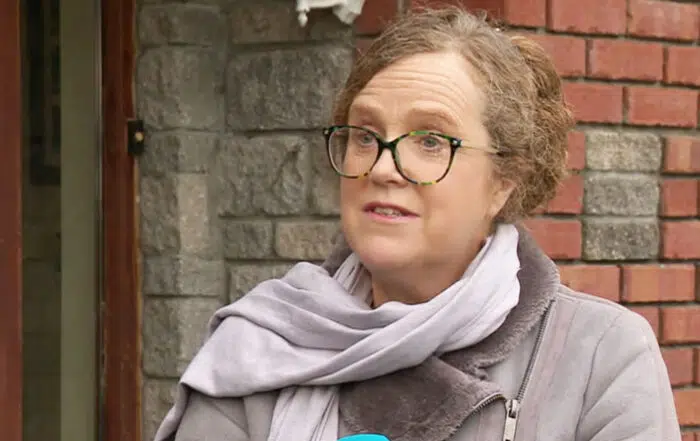 Herself a product of having gained greatly by moving to Australia for part of her training, Dr Motherway says that the much-publicised difficulties in hiring and retaining staff can't be easily solved.
"There are better wages in other English speaking countries, but quite a lot of our young doctors and nurses who go abroad for experience come home again.
"Job satisfaction and interaction with colleagues is also very important but if you are in a situation where you have gone away and trained and qualified in a specific area and you can't deliver a service with your qualifications, that can be very frustrating."
For now, Dr Motherway has also come to the end of her term as President of the Intensive Care Society of Ireland and she is planning on doing some travelling of her own, to see siblings in Australia who have not been able to come home since Covid struck.
Her current plans include doing nothing more demanding than herding cows on the farm she shares with her husband in Ballinasloe.
"After that, I'll see if I get bored."