TONY Noonan is keeping the lights on at his County Limerick home this Christmas, come hail, rain or even crippling energy bills.
For the past 23 years, the 66-year old father has transformed his house into a winter wonderland in aid of charities, with the exception of  2020 when the Covid pandemic pulled the plug on his festive funderland.
"Last year the bill was €1,200, but I don't know how much it will be this year – it could be €20,000. If the Green Party leader Eamon Ryan wants to come down to us, he's more than welcome, and he might even make a donation to charity on behalf of the entire government.
Maybe he'll bring a generator to keep us powered up," said Mr Noonan.
"I'm going to do this because I want to light up people's lives in these dark times, we've had Brexit, we've had Covid, we have the Ukraine war, and now we have the cost-of-living crisis. I think that's enough now for people to be coping with."
"I want to put a smile on people's faces, and, to be honest, I look forward to doing it every year."
Mr Noonan first started decking the halls of his home with Christmas bulbs because of the glowing effect it had on his daughter Siobhan who was born with Rett syndrome.
The annual fairy light fundraising drive has raised more than €300,000 for charities.
"I don't care if I have to power it with wind, solar, or generators, I'm rolling out the lights again this Christmas to bring a bit of joy to people's lives.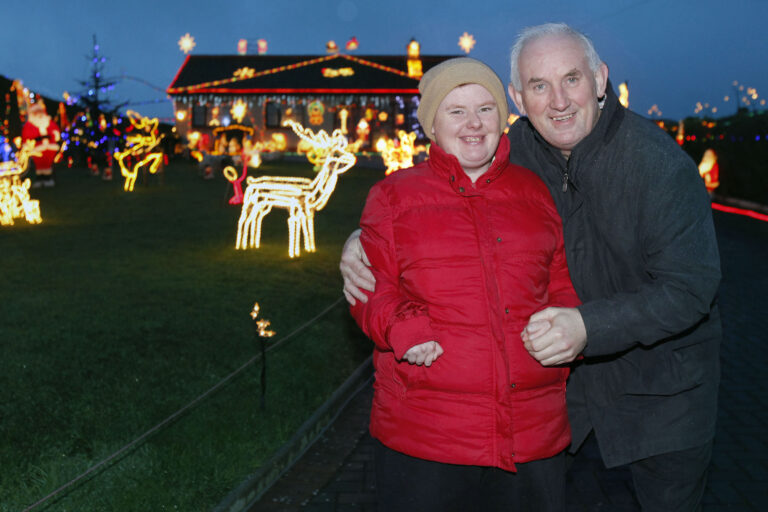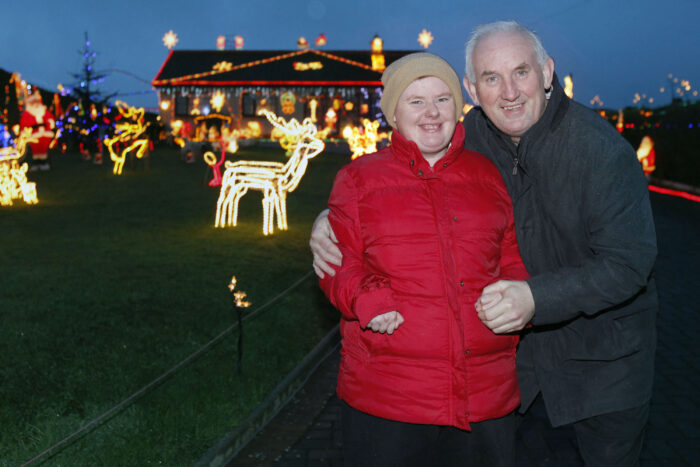 However, with the pre-winter energy crisis starting to bite, Mr Noonan said he is thankful to a number of private sponsors who have promised to foot what he expects will be a "huge electricity bill".
It will take him six weeks to set up 10,000 lights across his house, garden, front driveway and hedges.
Members of the three-in-a-row All Ireland Limerick senior hurling team, led by All Star goalkeeper Nickie Quaid, and shortlisted Footballer of the Year 2022, Kerry star, David Clifford, will help switch on the lights on Sunday, November 20.
Visitors can make a donation "but there's no pressure to do so", said Mr Noonan.
"Blackouts or no blackouts, I'm going full steam ahead, we have ten thousand lights, Santa's, snowmen, reindeers, cribs and Christmas trees, everything associated with a traditional Christmas.
"I started last Tuesday and it will take six weeks to put it together, it'll be going for seven weeks."
The Noonan household is situated at the top of a hill at Tullig North, Templeglantine, "and on a clear night we're told it can be seen from the international space station.
All donations will directly to charity, "and if you don't have any money that's fine too. Just come along and enjoy it".