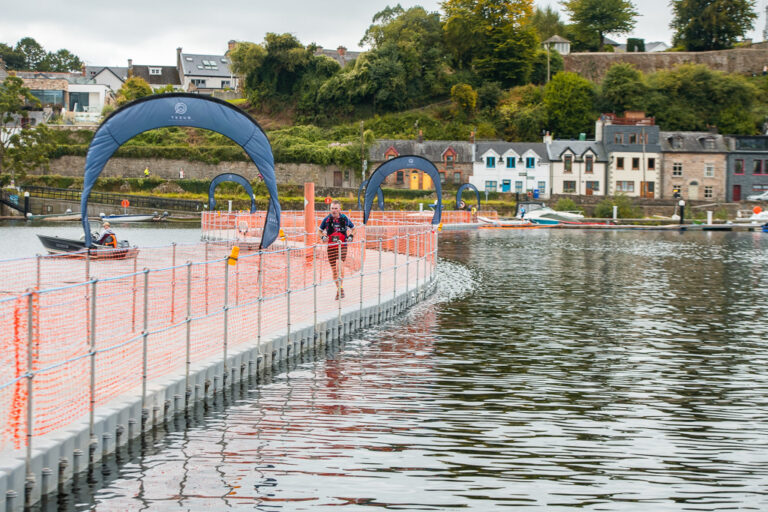 MORE than 1,300 adventure racers descended on the twin towns of Killaloe and Ballina on Saturday to run, cycle and kayak their way around the Lakelands for the welcome return of Quest Lough Derg 2022 – the first time the event has been held in the area since 2019.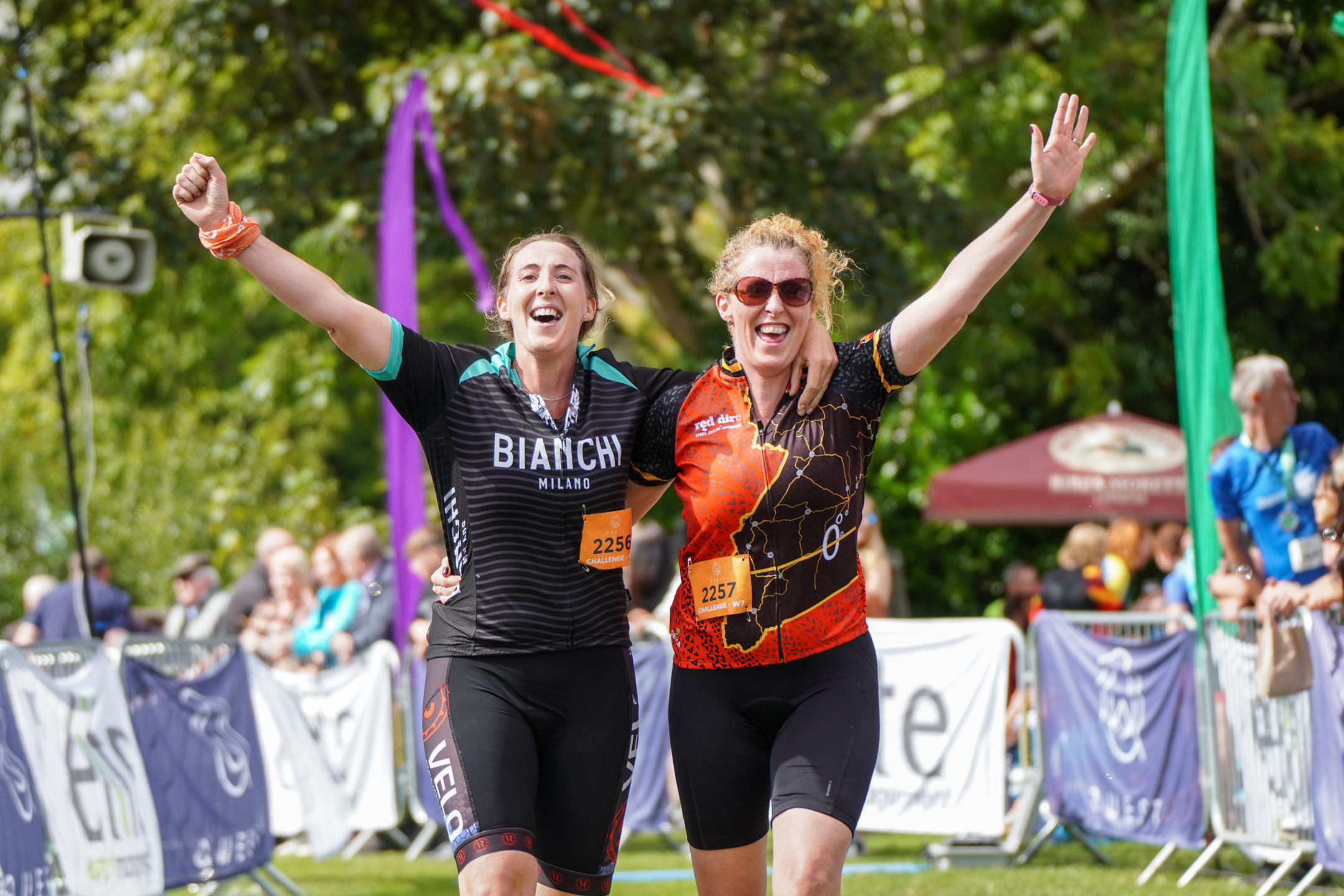 Fine weather – with temperatures reaching 22 degrees – allowed athletes and supporters to maximise the sold-out Quest Lough Derg and its stunning location.
Quest Lough Derg makes itself accessible to athletes on all levels, from first time beginners to experienced racers, with its three routes: the 22km 'Challenge', the 45km 'Sport' and the 69km 'Expert', starting and finishing at Ballina-Killaloe. Quest events are well known for their choice of stunning locations, and Lough Derg is no exception, taking in the breathtaking scenery of Tountinna, Garrykennedy, Ballycuggeran and Moylussa. After the event, competitors were treated to hot food, music and a festival-like atmosphere at the finish line.
Winners of the Expert Route were Shaun Stewart and Laura O'Driscoll. Winners of the Sport Route were Bernard Smyth and Niamh Cleary. Winners of the Challenge Route were Larry Stapleton and Margaret O'Friel.
Event organisers Elite Event Management work with support from Clare County Council, Tipperary County Council and Destination Lough Derg Group to bring this high-profile event to the region.
Event organiser Oliver Kirwan said: "We were delighted to be able to return to Lough Derg this year, very happy that it has once again been such a great success, and we continue to be so well supported locally. Thank you to the local community, businesses and volunteers for their time, we couldn't have done the event without them."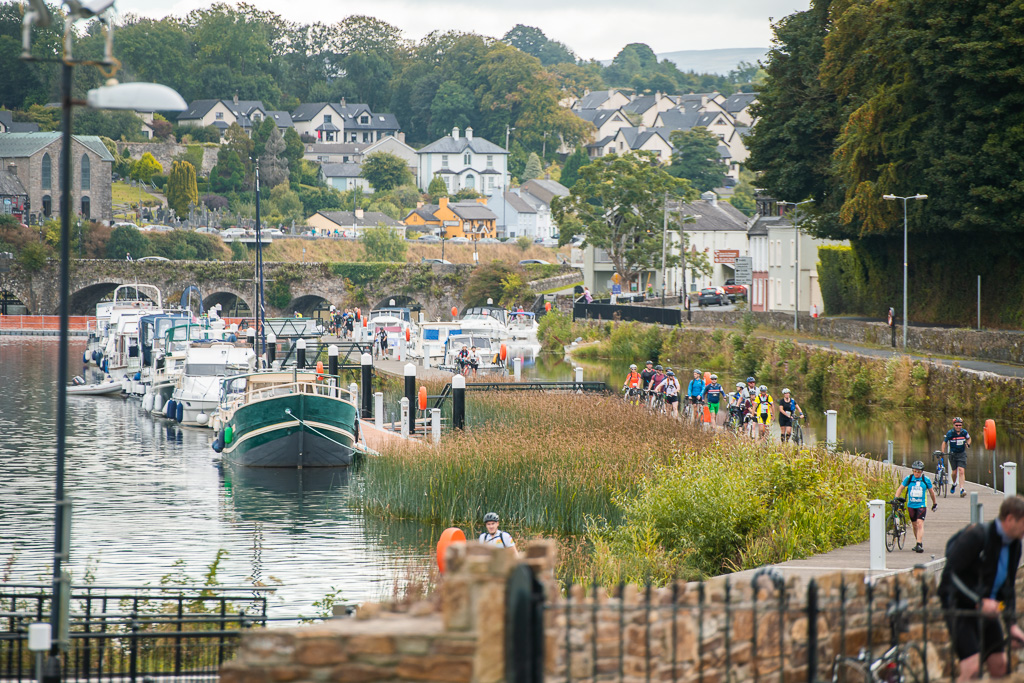 Orla Carroll, Director of Product Development at Fáilte Ireland commented: "Fáilte Ireland is pleased to support the Quest Lough Derg adventure race. Investing in participative festivals like this not only attracts competitors from around Ireland and overseas, it also encourages families and supporters to stay and explore the local area, which in turn is beneficial for local businesses and drives the local economy. These events also showcase the fantastic outdoor activity offering we have in Ireland, and are hugely important as we drive recovery across the tourism sector."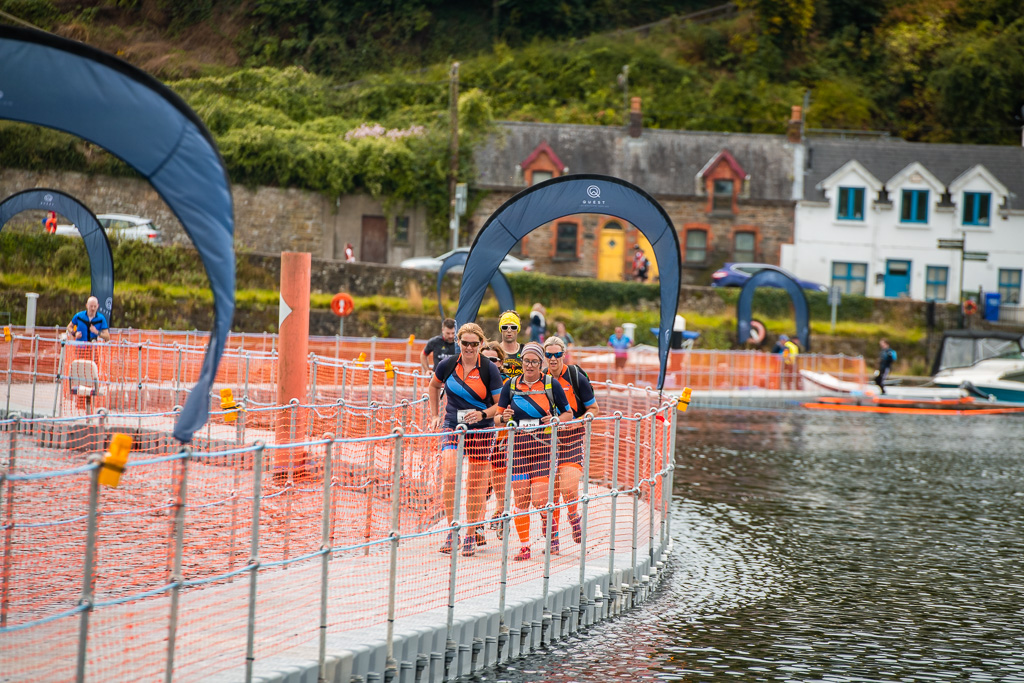 Quest Lough Derg is also noted for building Ireland's longest pontoon bridge. Conceived for the first Quest Lough Derg in 2019, Elite Event Management came up with the idea when faced with the logistical challenge of moving participants safely across the water from Ballina to Killaloe. In a joint partnership between Elite Event Management, Waterways Ireland, Tipperary and Clare County Councils, it is Ireland's biggest temporary pontoon over the Shannon at 130 metres long, and was the first time a new bridge had been built in Killaloe in 300 years. The pontoon was designed and constructed by specialist contractors Pontoons Ireland, and takes around six days to build, with the assistance of three articulated trucks carrying specialist modular blocks, handrails and netting.
Quest Lough Derg will to return to Ballina-Killaloe on September 9 2023.