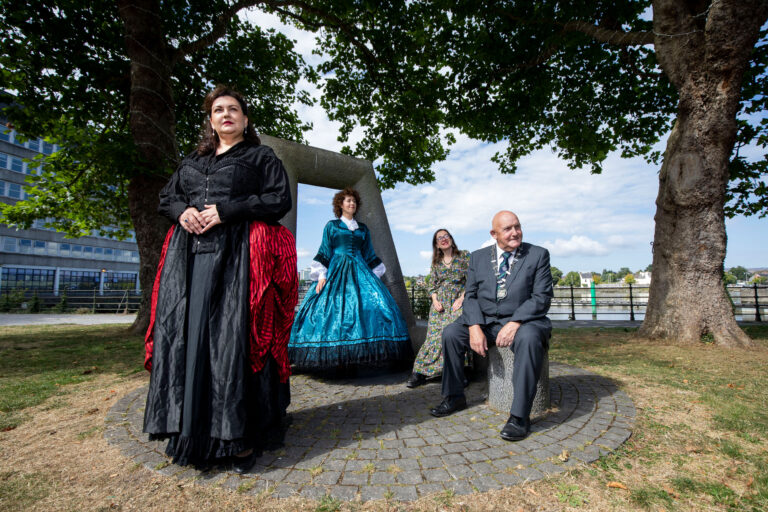 CULTURE Night 2022 celebrates a full return to live events for the first time in two years on Friday September 23.
Artists and cultural organisations across the city and county are planning an exciting programme of live events for young and old to enjoy.
Culture Night is always great fun and offers the perfect opportunity for the region to showcase the wealth of culture that Limerick has to offer.
At the centre of the programme at King John's Castle there will be a live music concert featuring the best of local and national Hip Hop and electronic music scene featuring R Kitt, Paddy Mulcahy, Fedah and Rumi.
This event is being produced in association with King John's Castle, the SIONNA Festival, TOT Events and Culture Night.
Fidget Feet will perform their production Handful of Dreams – having recently returned from touring in Northern Ireland and the UK – on both Friday and Saturday in the Potato Market.
The Belltable will host the Limerick Jazz Festival in their foyer until late in the evening.
There are also live hubs of activity at the Hunt Museum, Dance Limerick and Milk Market, who will all host an evening of live events.
The Hunt Museum plays host to an evening of sound and vision with an exhibition of robotics, a live broadcast of Lorcan Murray's Classic Drive. They will also feature new music from Limerick New Music Ensemble and a short film screening from Yonit Kosovske.
The Milk Market will host the Limerick Food Group's Pigtown Culture & Food Series with a display of their Giant Pig after it parades through the city streets, with their recently commissioned family pig floats. They will also host live music and a petting farm for kids and families.
Dance Limerick will play host to a variety of youth arts with Tobi Omoteso, Limerick Youth Dance, Rachel Sheils and Fresh Film taking part in an evening of hip hop, street dance, and youth film.
In Newcastle West, the local Foroige Group will take part in an evening of different craft and activities.
In Bruff, GROW Remote will host music workshops for kids, while Mungret College will open their doors for a tour and talk on the history of the site.
In Garryspillane, there will be an evening of traditional music and dance at the Glenbrohane community hall with Ceol, Caint agus Craic, and in Ballyneety the Men's Shed is opening their doors for an evening of music and art.
Community resource organisations are also getting in on the fun with the Citizens Information Service on Henry St hosting family workshops with a Ukrainian Artist, and HEADWAY Acquired Brain Injury Service opening their doors for an exhibition of clients' work.
In the University of Limerick there will be a panel discussion by the Irish Algerian Friendship group. TUS campus on Clare St will host an exhibition of street photography by Darren Ryan, an exhibition of recent graduate work and a screening of a short film about the night-time economy.
Speaking about the launch of the Culture Night programme for Limerick, Dr Pippa Little, Arts Officer said: "The Limerick Arts Office of Limerick City and County Council welcomes this opportunity to work with many partners, including venues, community groups and artists, to highlight the work of creatives. We are thrilled to be welcoming audiences back to a bumper Culture Night, with family friendly events, late night offerings and many of our community and voluntary groups participating for the first time since 2019."
"Never has it been more important for an event like Culture Night to take place as it presents the opportunity for our creative community to work in partnership to nurture the cultural life of our region and support our audiences within their communities. Culture Night 2022 will represent the best of those collaborations between our artists and cultural institutions in the city and county."
Information on all of these events and more can be found on Limerick.ie or CultureNight.ie.