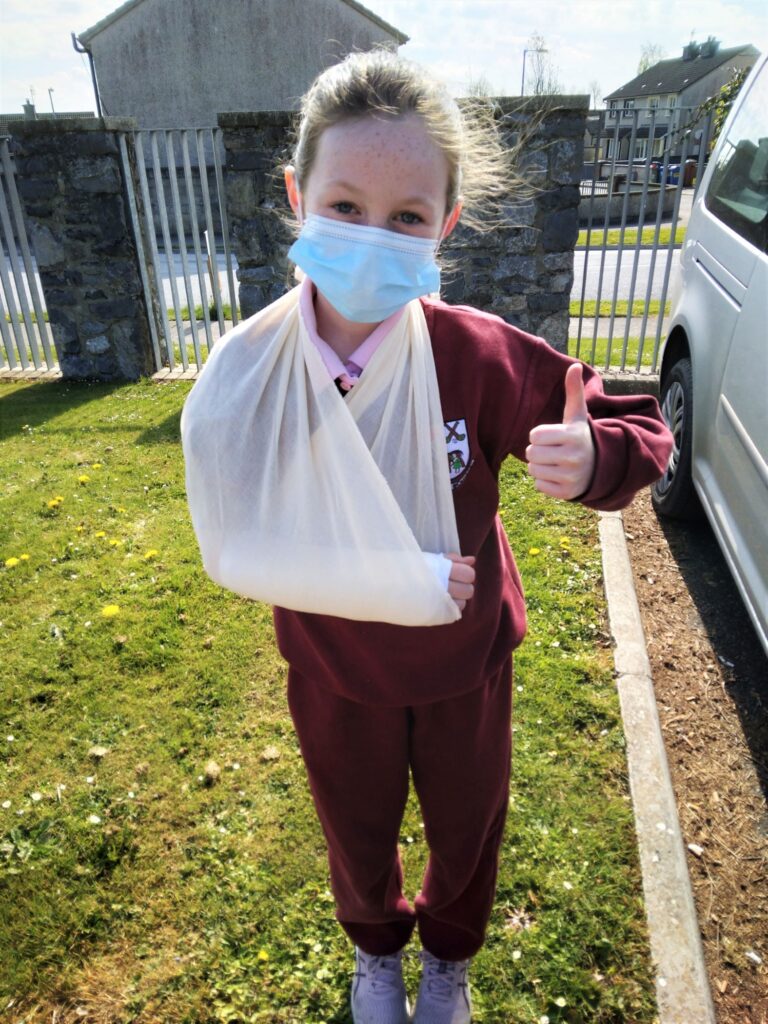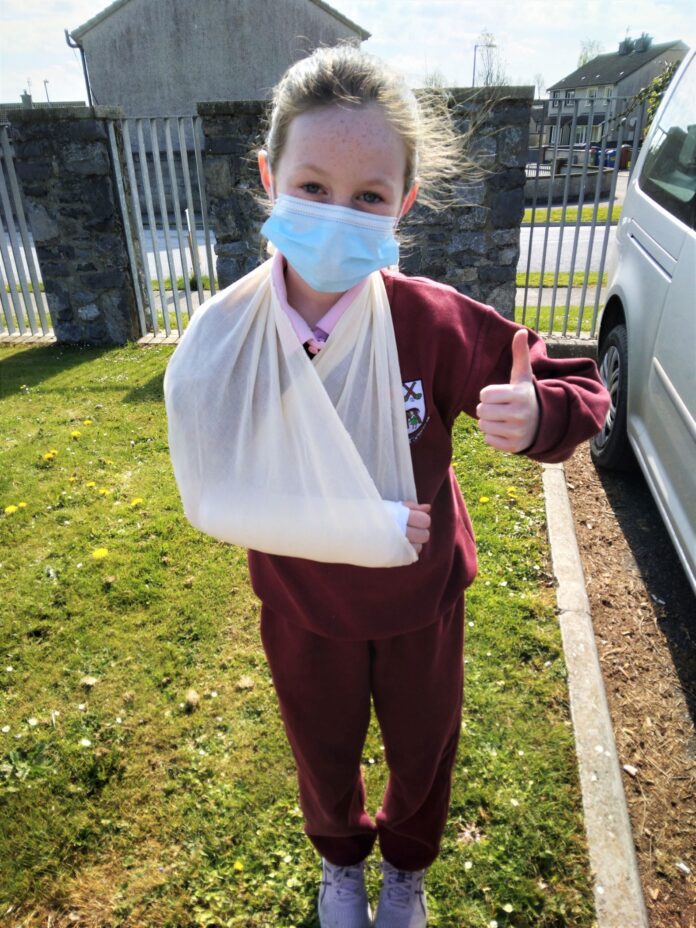 AT A TIME when the Emergency Department at University Hospital Limerick is managing record attendances of very sick patients, UL Hospitals Group's three Injury Units at Nenagh, Ennis and St John's Hospitals are a fast, effective pathway for thousands of people who suffer sprains, cuts, breaks and burns, but do not need to attend ED for treatment.
Scariff mum-of-three Theresa Tierney-Bugler recently experienced at first hand the effectiveness of the Injury Unit in Nenagh after her daughter Andrea took a tumble at a birthday party.
"I brought her home, and she was crying, but young children be a little dramatic and so it was difficult to tell how much pain she was in. I gave her a Neurofen, but when she still seemed in a lot of pain in the morning, I decided to bring her to the Injury Unit," she said.
"It was all a bit hectic as my husband was away, but we all went over, and the PALS [Patient Advocacy Liaison Service) volunteers were there to greet us at the door and get us to where we needed to go. Andrea was triaged very quickly. To be honest, I thought it was a sprain, but the doctor swiftly confirmed it was a break. So they brought her for an X-Ray, and then put her arm in a cast. We were in and out in under an hour," she recalled.
Injuries like Andrea's account for a significant volume of the work that's done in the UL Hospitals Group Injury Units every year. In 2021, a total of 33,853 people attended the three Units, 13 per cent more than the total for 2020.
As Theresa found, all patients, including children over the age of five years, can rest assured of accessing treatment in an Injury Unit in a fraction of the time they would expect to wait in the busy Emergency Department at UHL.
The Units also treat sports injuries, including wrist and ankle injuries, and also remove foreign bodies from the eye, ear and nose. Staff can provide quick access to diagnostics and x-rays, make the necessary arrangements to refer patients to specialist care when required, and arrange follow-up appointments within the Injury Unit where necessary.
Dr Damien Ryan, Consultant in Emergency Medicine and clinical lead at the Injury Unit in Nenagh Hospital, welcomed the increase in patients at the Injury Units over the past year, and he reminded people that who suffer injuries like Andrea's, not to delay seeking treatment for an injury that needs medical care. "Minor injuries may indeed be clinically minor, but that does not mean they are insignificant. If they are not treated early, these injuries can become more complex and difficult to treat, and perhaps lead to serious illnesses," Dr Ryan said.
Dr Ryan and his colleague at Nenagh Hospital, Clinical Nurse Manager Catherine Quinn, said that while it is encouraging to see more people attending, it still important for people to first seek out the most appropriate options for treatment.
CNM Quinn explained: "It's important for people to attend if they have an injury, but we have seen quite a lot of patients in recent times presenting with injuries that are life-threatening, possibly from major trauma, as well as people who are experiencing severe headaches, chest or abdominal pain. We refer these patients to the ED, as we are unable to treat them in the Injury Unit."
Theresa urged all parents, and anyone who suffers a minor injury, to first think about the Injury Units rather than panicking and heading to the Emergency Department at UHL.
"People should definitely be using the Injury Units more. Compared to ED at a time when it's so busy with emergency care, the Injury Units are very efficient and fast. I think there might be a lot of unnecessary trips to ED made by people who might not realise the Injury Units exist. I Googled them and called ahead, and I would urge anyone to do the same," she said.
All three UL Hospitals Group Injury Units are open seven days, 365 days a year. The unit at Nenagh Hospital (open 8am-8pm), can be contacted on 067 42311. The St John's Hospital unit (open 8am-7pm), can be contacted on 061 462303; and the Ennis unit (open 8am-8pm) can be contacted on 065 6863121.