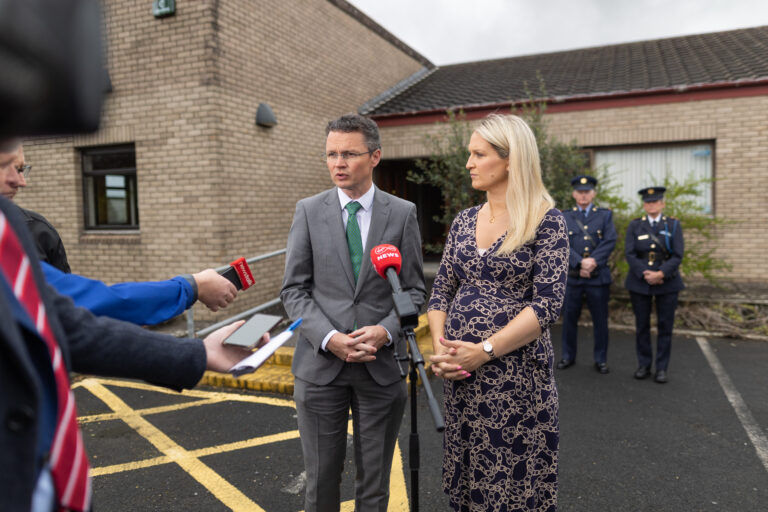 THE government will focus on "putting money back into people's pockets" under a multi-billion euro package in Budget 2023, promised cabinet Minister for Justice Helen McEntee.
Minister McEntee warned people will face further financial pain as the cost-of-living crisis shows no signs of slowing and that the government would try to "buffer" the strain.
Speaking on a visit in Co Limerick on Thursday last, Minister McEntee said that while she would "not speculate" on reports the government was providing €3 billion to soften the blow being felt due to the current high costs in energy, food, and fuel.
"In government, we are all really aware that people are struggling, it's a difficult time, it has potential to get even more difficult in the months ahead, and so what we want to make sure is that we are putting money back in people's pockets," said Minister McEntee.
"We are trying to buffer some of the increases that people are feeling, be it in energy, be it in food or fuel, right across the board, and we are trying to ensure that (people's) work pays as well so that people can benefit from any pay increases that are happening in the next few months."
"So that will be our focus, that will be our intention, and obviously any exact figures in that we will be making it clear in the next two weeks," she said.
Minister McEntee said a report published Wednesday last, which found that the sale of Siteserv had been 'tainted by impropriety', "clearly indicates that there were practices that were not appropriate".
"Any subsequent government action that needs to happen, that will follow through, I think we need to take learnings from this," she said.