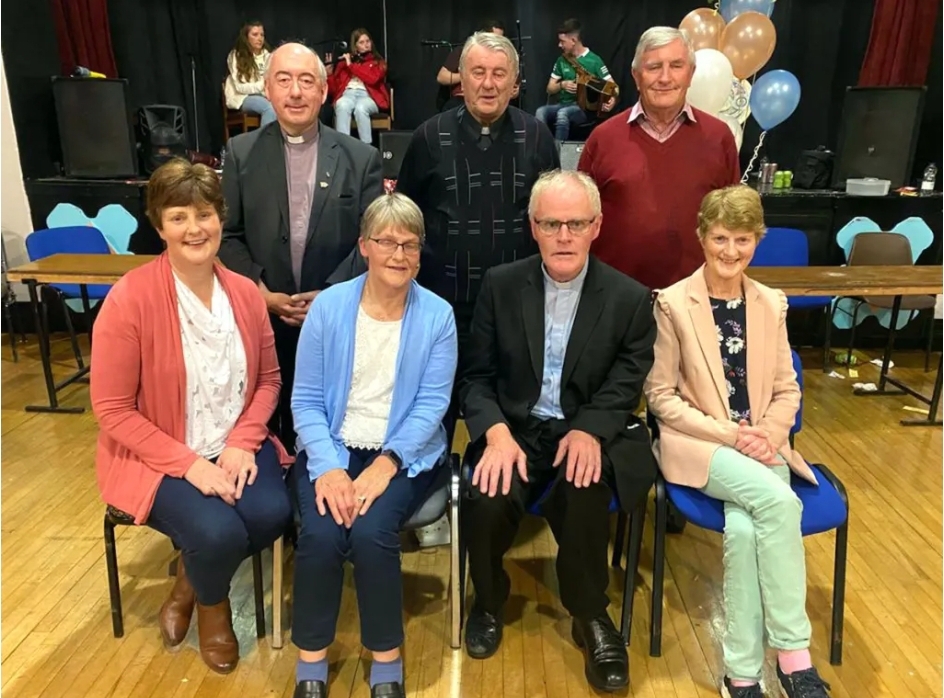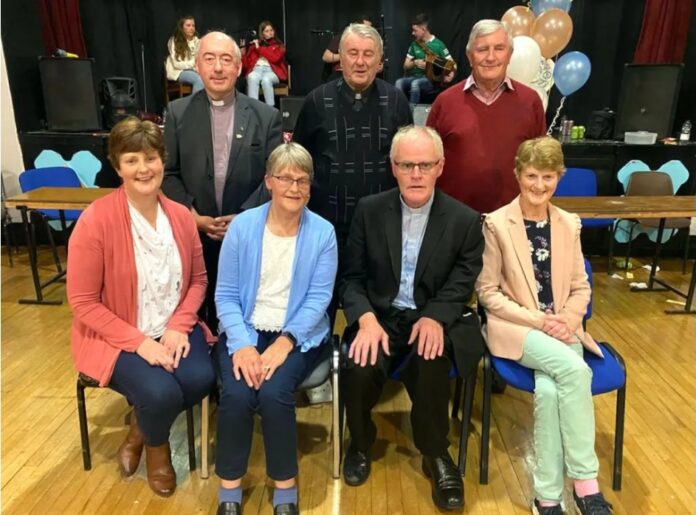 IT'S usually the committee thanking the priest for the use of the hall, but this time, it was the priest thanking the locals.
Rathkeale parishioners came out in force last week to thank and pay tribute to a priest who has served both settled and Traveller communities for 22 years.
Father Willie Russell ministered at St Mary's Church to a flock which explodes in size every Christmas as Traveller families come together from all over to celebrate Christmas and the traditional wedding season.
The freshly painted Community Hall in Rathkeale, Co. Limerick, was packed with well-wishers on Tuesday, September 6, as speakers lined up to wish Fr Willie well in his new mission serving Abbeyfeale and its surrounding districts.
Local woman Brid Meehan read a 'Tribute to a Clare Man', a poem she penned for the occasion. Guests included Fr Willie's family and Fr Liam Enright, who returned from his new parish in Limerick City.
"It was a wonderful opportunity to work with so many great people in historic Rathkeale," said Fr Willie. He got a standing ovation as he concluded,  "My only wish is that Christmas could be extended to 365 days."
Christmas is the wedding season for migrant Travellers who visit the town, and Fr Willie presided over hundreds of happy celebrations of the sacrament in his time there.
The send-off was organised by Amanda Sheridan, Breda McCarthy, Nora McCarthy,  Gia Sheridan, and many more members of the Rathkeale community.
Downes Eurospar and other providers served up a feast of food. Local man Seamus Hogan was the master of ceremonies, music was provided by local musicians, and the celebration was recorded by local photographer George Daly.
"Our doors are always open to Fr Willie in Rathkeale," said Amanda Sheridan after she and the organisers were thanked for bringing both communities together in celebration of Fr Willie, who is "loved even though he's a Clare man."