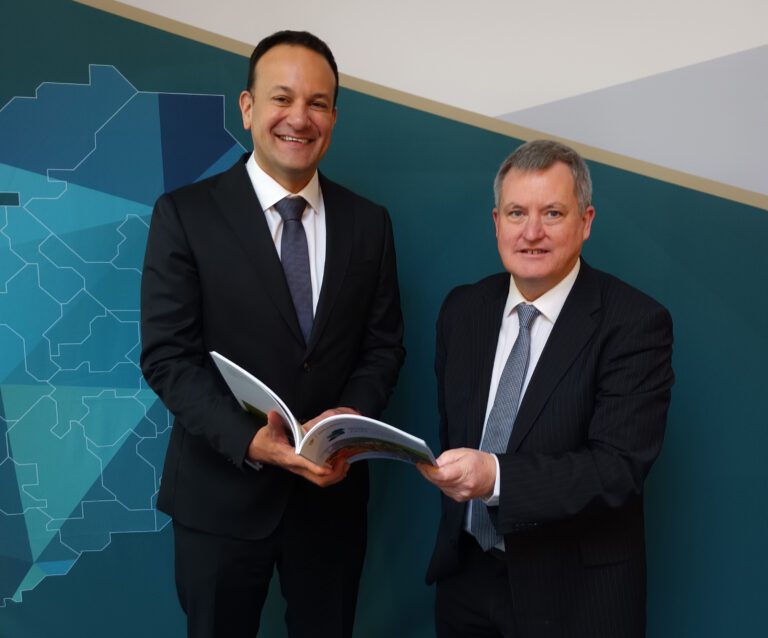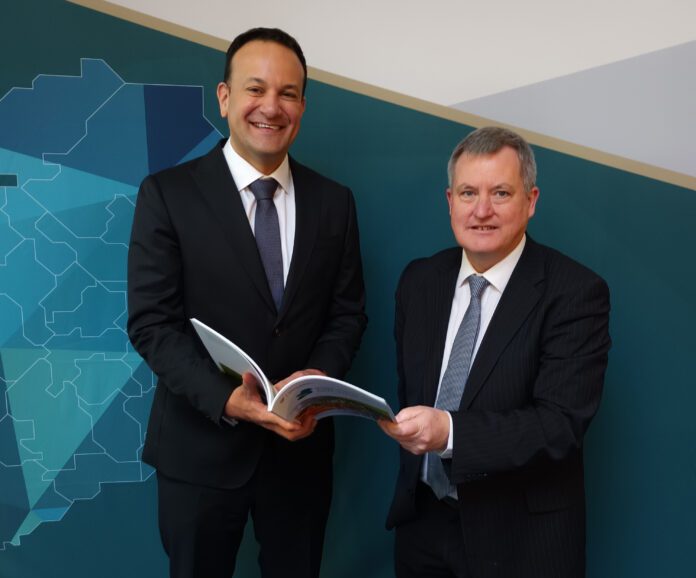 FINE Gael is holding a special one-day Small Business and Enterprise conference in Thomond Park, Limerick on Saturday, September 24.
The conference will feature politicians and prominent speakers in the area of business and enterprise, including An Tánaiste Leo Varadkar; European Commissioner for Financial Services, Financial Stability and Capital Markets Union, Mairead McGuinness; Minister Paschal Donohoe and Minister Damien English.
Other contributors include Pat Rigney, Managing Director and Founder of Drumshanbo Gunpowder Gin; Helen O'Donnell owner of Limerick-based business Dolmen Catering; Nuala Carey, owner of Glengarriff Pharmacy, Cork; and Pierce Dargan, Chief Executive Officer of Equine MediRecord.
Organisers say the conference will be "an opportunity to debate how Fine Gael can ensure that Government – at a local, national and European level – supports small businesses and enterprise in the years ahead".
Tánaiste Leo Varadkar said: "'More than a million people work in SMEs, and we want to make sure that businesses have the right environment in which to grow and expand their workforce and activities. Small and medium-sized businesses employ more people than the public sector and multi-nationals combined, and they do so in all parts of Ireland.
"Fine Gael is Ireland's most pro-enterprise, pro-business party. This conference is an opportunity for senior Party figures to hear directly from businesspeople, members and non-members. We want to better understand the challenges and opportunities before them with a view to helping out on both.
"There are currently more people employed in Ireland than ever before in the history of the state. That would have been unimaginable a few months ago even. However, many businesses are still getting back on their feet after what has been an incredibly challenging period. I know Putin's war on Ukraine has caused more uncertainty. The Government has not been found wanting when it comes to keeping jobs and businesses alive. Billions have been provided to help businesses respond to Covid and Brexit.
"We want SMEs to be well positioned to take full advantage of any and all opportunities and prepare them to succeed both domestically and in an increasingly competitive global market.
"We will do this with continued investment in people, in digitalisation, climate and innovation. I look forward to engaging with our members, supporters, business owners and representative groups on September 24."
Limerick Deputy Kieran O'Donnell said: "The last decade has shown how Fine Gael backs business and jobs to ensure we have a strong economy to withstand all challenges. I look forward to welcoming participants at the Conference to Limerick and hope they also avail of the opportunity to enjoy all that our City and County has to offer."
To register for the event, go to: https://www.finegael.ie/events/smeconference