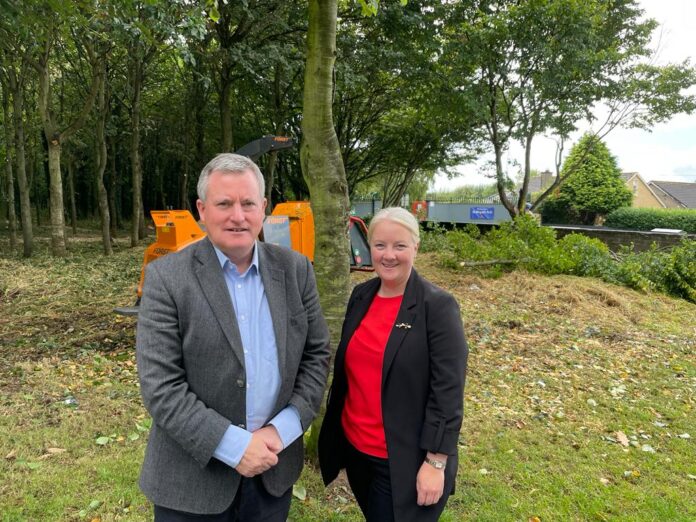 by Alan Jacques
TREE pruning, rubbish removal and site clearing at a primary school on the Southside of the city has uncovered hidden junk including a motorbike, household waste, general litter, and evidence of public drinking.
According to Fine Gael TD Kieran O'Donnell and councillor for Limerick City East Sarah Kiely, the work was carried out at St Brigid's National School in Singland at the request of the local community.
Cllr Kiely thanked Limerick City and County Council Parks Department for their efforts.
"After consultation with the gardaí and stakeholders engagement, I'm delighted to get this done," she explained.
"The clean-up revealed a lot of hidden rubbish including a motorbike, household waste,  general litter and evidence of public drinking.
"The contractor told me there was a motorbike in with the rubbish. I suspect it was a small scrambler type thing. In fairness it wasn't an easy job, the amount of litter was staggering. It looks great now and the area has been made safe as a result."
Fine Gael TD Kieran O'Donnell told the Limerick Post that contractors also removed hazardous material as well as undergrowth and fallen branches.
"Some of the low hanging tree branches have been raised to allow more visibility for safety reasons for pedestrians in the area.
"As the winter evenings come in it is important to do what we can to maintain dark spaces where possible. This has certainly improved the aesthetics and the security as the street light at that point was covered by branches," Deputy O'Donnell concluded.