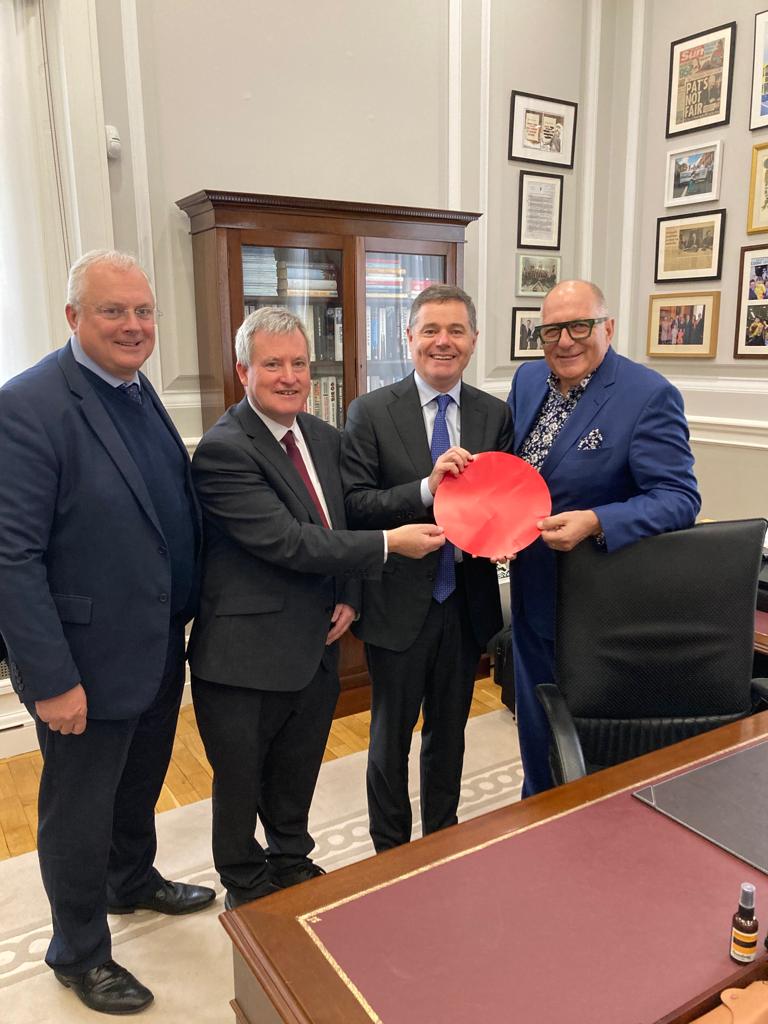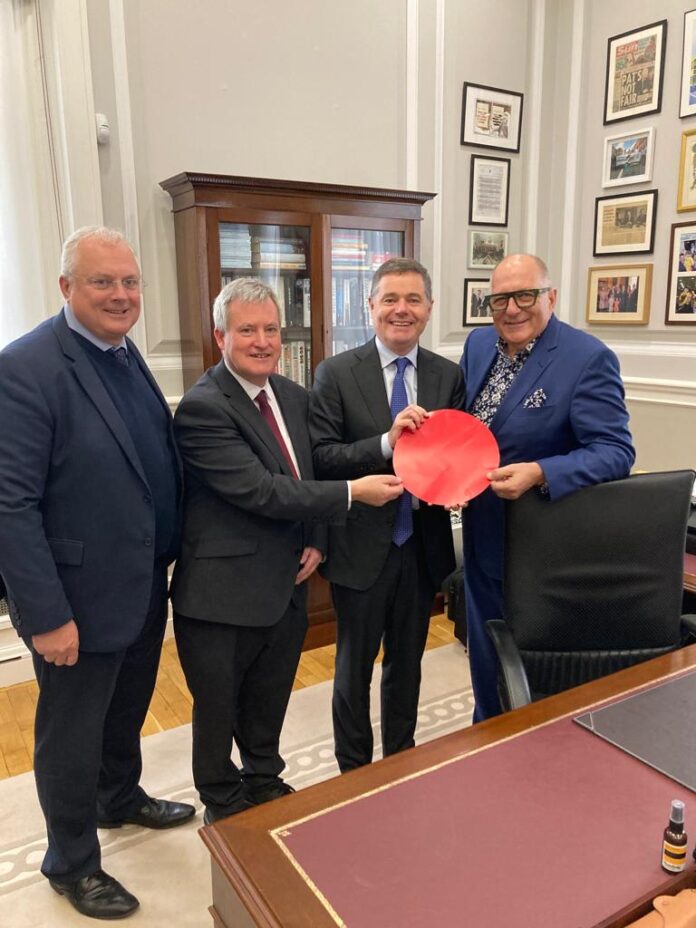 A NUMBER of changes to the Living City Initiative were discussed this week at a meeting with Finance Minister Paschal Donohoe.
Limerick City Fine Gael TD, Kieran O'Donnell attended the meeting, alongside CEO of Limerick 2030 David Conway and well-known architect, Hugh Wallace.
Deputy O'Donnell says the recommendations submitted are key to ensuring a stronger take-up for Georgian Limerick city residential buildings.
The scheme is currently due to finish on December 31.
A review of the initiative, which Deputy O'Donnell had previously called for and secured, was carried out as part of the Budget 2023 Tax Strategy Group Papers by the Department of Finance and outlines a range of options for the Finance Minister to consider in the upcoming Budget.
A recent workshop hosted by Hugh Wallace has formulated further practical improvement options for the Living City Initiative that were submitted to the Finance Minister.
Deputy O'Donnell said: "A very constructive and productive session took place, where we reviewed the Tax Strategy group pre- 2023 budget paper on the LCI together with our additional proposals arising from the workshop."
Matters discussed in relation to residential owner occupiers, included:
Shortening the period of relief from 10 years to seven years
Allowing relief to be carried forward
Extending the scheme for a further three to five years to give certainty beyond December 31
Extending Croí Cónaithe grants
Extending the relief to small extensions onto existing buildings
Deputy O'Donnell continued: "Following on from the in-depth review of the Living City Initiative, the Budget 2023 Tax Strategy Group Papers published a range of options for consideration to enhance the scheme designed to assist and encourage people to live in the historic areas such as the Georgian Quarter in Limerick City.
"Having engaged extensively with Minister Paschal Donohoe and his Finance Department officials on these proposed changes, it was very positive to see many of my proposals included in the Tax Strategy papers document available here: https://www.gov.ie/en/collection/d5b41-budget-2023-tax-strategy-group-papers/ including extending the scheme for a number of further years; shortening the period for relief and allowing carry forward of the relief, making the scheme more attractive for refurbishing existing Georgian residential properties and making them more suitable to live in."
He added: "Figures recently released by the Department of Finance show a total of just 37 successful Limerick residential applications out of a Nationwide figure of 422 up to June 2022. These figures are very disappointing overall and I have been of the view that significant changes were required to the scheme on foot of the low take-up to date in Limerick.
"I believe that a vibrant Georgian quarter in Limerick City centre is a key element in continuing the momentum to drive our City forward – the Living City Initiative must act as a catalyst here, making the centre city more attractive for people to live and work in."
Deputy O'Donnell concluded: "I am determined that a more accessible and practicable Living City Initiative is rolled out to ensure we see this more vibrant Georgian quarter that the city and its people deserve."