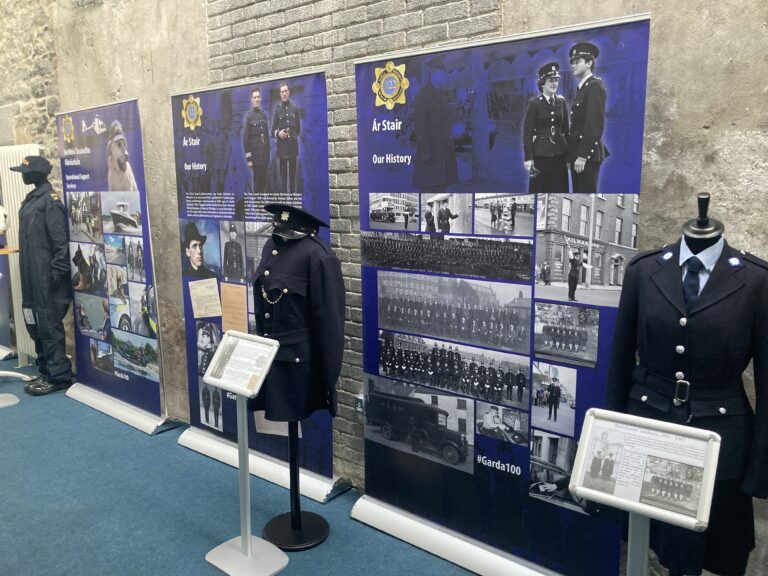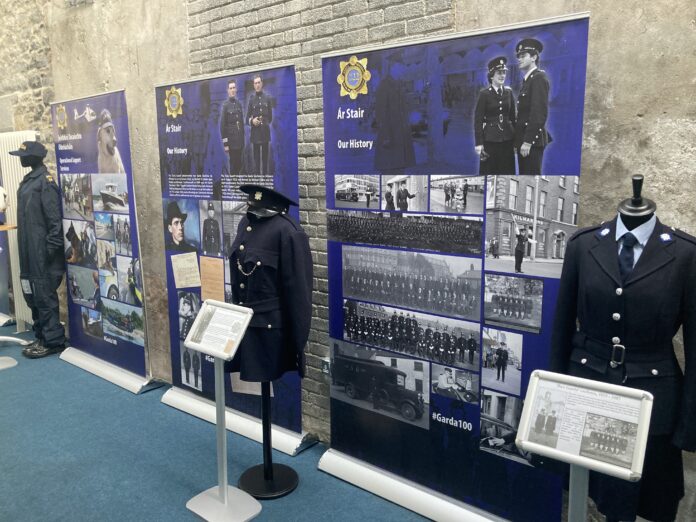 A GARDA Síochána Policing Exhibition opens today in Limerick City Council Building on Merchant's Quay as part of the force's Centenary celebrations this year.
The exhibition will run in Istabraq Hall until September 30 (excluding weekends) and is open from 10am to 4pm daily.
This exhibition will display a number of old uniforms, information regarding the history of An Garda Síochána, a number of crime scene photographs relevant to Limerick,  as well as a number of different artefacts and a mock "crime scene".
A member of An Garda Síochána will be in attendance at the exhibition every day.
If any group of more than 15 is planning on attending, an email should be sent to
henrystreet.sergeants@garda.ie
with the number of persons expected to attend so an appropriate time slot can be allocated.
In the Newcastle West and Adare area, a primary schools colouring competition will be held, beginning in mid-October.
A reenactment will be staged in Newcastle West Town centre on November 18, beginning at 11.30am.
The event will begin at the old Railway Station, where members will march from Bishops Court to Newcastle West Square, where a v
iewing area will be set up along the centre of the Square for the public and guests.
Members will continue to march onto Maiden Street where the first Garda Station in the town was located.
All present will then be invited to move into Desmond Castle following the reenactment, where an open day will take place from 12pm, with memorabilia on display in the Castle. 
A Policing Exhibition will also be on display at Newcastle West Library from November 12 to 20.
In Adare, a reenactment will be staged at the Adare Courthouse on November 19 at 12pm.
In Bruff, an open day will be held at Bruff Garda Station on October 5, where a medal ceremony for serving members, Garda staff and retired members will also take place.