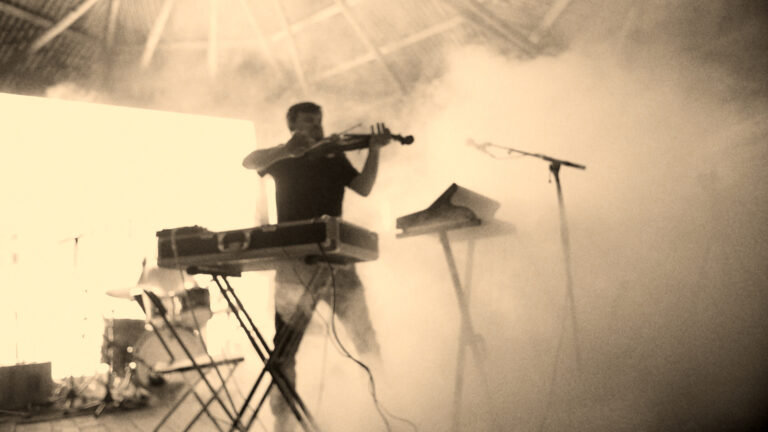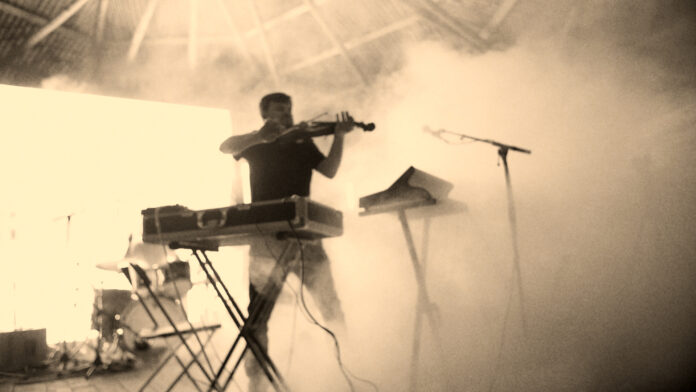 CLARE electronic musician Daithí released his third LP earlier this month via Strange Brew and brings his tour to Dolans Warehouse this Thursday September 29 and later returns to West Clare for an appearance at Fómhar in Fanore on October 8.
Titled 'I'm Here Now' the album starts where it must – at the end!! A sunset stretches out, led by the commanding presence of long-time collaborator Ailbhe Reddy. 'Sunset' serves as the closing of one journey—2019's critically acclaimed, RTÉ Choice Music Prize-nominated L.O.S.S., an album that found Daithí O'Dronaí confronting his most personal questions up to that point in his life—and the start of another.
I'm Here Now, Daithí's new album, is an exploration of the past, present and future. It speaks to where Daithí is in his life at the precise moment you're reading these words, in addition to his experience of the past two years; a time that challenged just about every living creature on the planet in ways nobody could have imagined.
For Daithí, having closed out his twenties during this period, it was crucial to capture as much lost time as possible. 'Sunset' and the initial genesis of I'm Here Now was indeed born out of isolation, but it was more of a shared, purposeful tranquillity as Daithí decamped to his own artist's hideaway—The Beekeepers in his native Clare.
Throughout the album, Daithí takes the time to honour the legacy of those who carved out the path he now strides. His grandfather Chris Droney, revered in Irish traditional music circles as much for his personality as his signature playing style, is very much present in Daithí's decision to use a concertina on the title track—the instrument that his grandfather was rarely seen without.
"He was the real leader of the family and had been for his entire life—he was referred to as 'The Boss' right up until he died," Daithí says.
"If you were doing anything in music, you would run it by him and he would let you know, in his way, whether it was the right or wrong thing to do."
"When I first went into music and started playing electronic and dance, I didn't think he would approve," Daithí recalls, "But he was so happy that I was doing something in music, and something new with it, too. He was, and is, a massive, massive inspiration."
Also providing fresh encouragement—the idea of truly testing oneself; as a musician, as a storyteller, as an individual who has really come to appreciate the value in letting these songs speak for themselves in a way they hadn't before.
This attitude is reflected most prominently in the one-two punch of 'Polypoly' and 'Like The Water', two movements that find Daithí—and guest vocalists David Tapley and Uly—finding liberation in letting go.
The record's singles 'Familial' and 'Sunset' have already garnered praise from Irish media. Nialler9 dubbed 'Sunset' one of their favourite songs of June, and the track has surpassed 900,000 radio impacts.
Daithí has long been an indie darling on the Irish music scene; His Breakout hit 'Mary Keanes Introduction' in 2015 heralded an exciting new voice on Ireland's electronic scene, leading to a host of show-stealing festival appearances across the country and beyond. His 2019 record, L.O.S.S., received a glowing four-star review from the Irish Times and the record, as well as his album released as one half of HousePlants (with Paul Noonan), were both nominated for the RTÉ Choice Music Prize.
Daithi plays Dolans this Thursday September 29. www.dolans.ie
Later, on October 8, Daithí returns home to his native county for a performance at Fómhar in Fanore, Ireland's newest mini festival which comes to O'Donoghue's Pub on the West Clare coastline with additional appearances from Strange Boy, Bog Bodies, Toshín and Dora Gola.