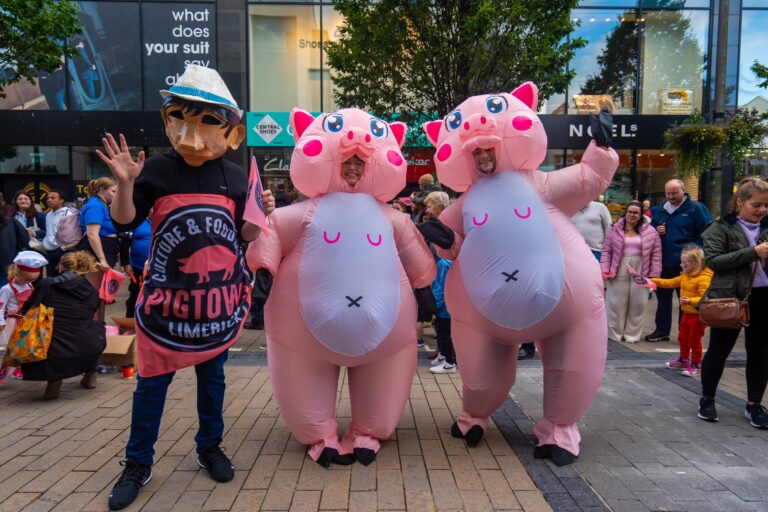 THIS Saturday, October 1 from 4pm to 9pm, the Pigtown Festival presents the 'Paint the Town Pink' street party to close the festival – with a splash of colour, theatrics and hamazing fun for all ages! Entertainment includes face painters, circus performers, buskers and more!
Taking place on Thomas Street and Catherine Street participating businesses will be showcasing some local Limerick food and drinks producers and turning up the pink to close Limerick's annual food and culture festival.
Among the cafés, bars, restaurants and shops taking part are Mickey Martin's, Cornstore, Fika, The Commercial, Sambros, The Still House, Bella Italia, La Fromagerie, Crew and Wickham Way.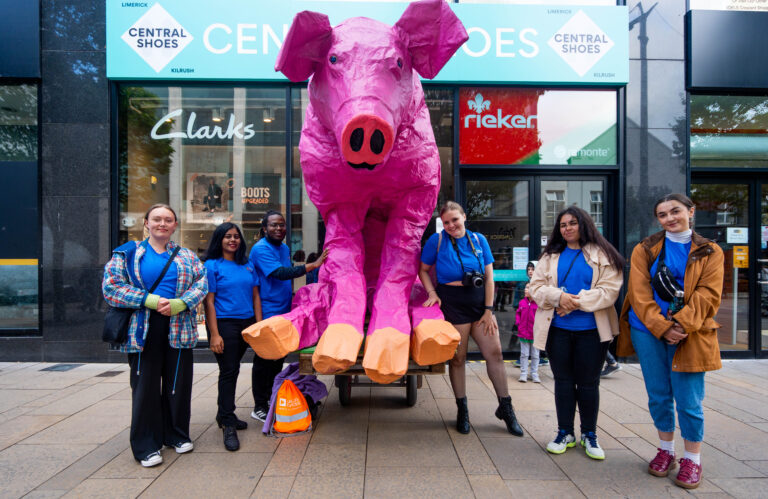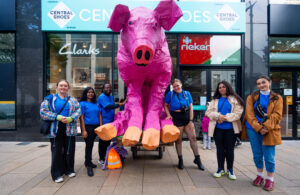 Entertainment will be on the street and the pigtastic fun will be spread throughout the venues, all reminding us of the bounty of locally-produced food and drinks available on our doorstep.
Make sure to come along to Thomas Street and Catherine Street between 4pm and 9pm on Saturday, October 1st2022 (the pinker your outfits the better, fancy dress very welcome!) to a fun-filled goodbye to the Pigtown festival, until next year!!