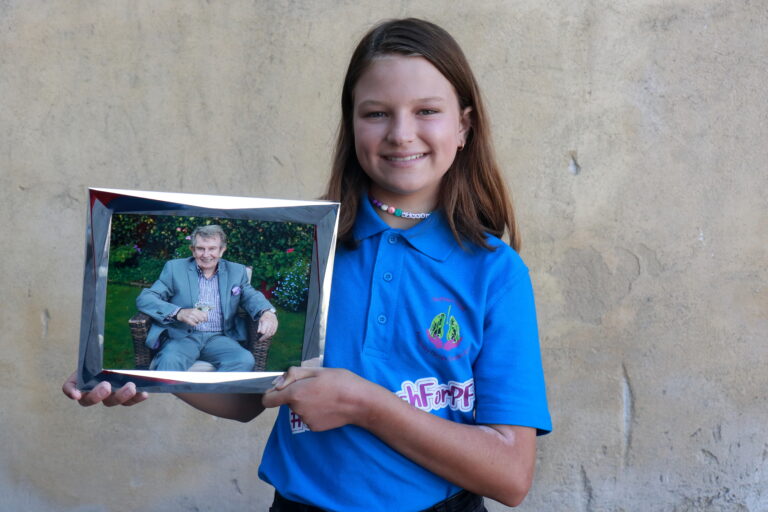 WHEN is a joke not just a joke?
When an 11 year-old Limerick girl puts her wicked sense of humour to work to raise money for a great cause.
Hannah Noonan from Newcastle West and her brother, Mikey, started telling a joke online every day at the beginning of the Covid-19 pandemic to cheer people up.
The idea came at the suggestion of her grandfather, Tony Devlin, who loved a good joke.
Tony passed away from pulmonary fibrosis in March but his beloved granddaughter is keeping his memory alive through the power of humour – telling a joke a day to raise money and awareness during Pulmonary Fibrosis Awareness Month.
Pulmonary fibrosis is a life-limiting chronic and relatively rare progressive lung disease.
During her summer holidays, Hannah was busy contacting famous figures from all over Ireland and beyond to help bolster her side-splitting arsenal of material.
One of Hannah's jokes came courtesy of Action Pulmonary Fibrosis patron, actress Julie Hesmondhalgh – best known for her role as Hayley Cropper in Coronation Street.
Hannah's mum, Sharon, told the Limerick Post that "people were really lovely, contacting her and donating jokes".
Sharon notes that Hannah even got a joke from Health Minister Stephen Donnelly.
Hannah speaks very fondly of her grandfather, describing his as a funny man who always told jokes to her and her brother.
"He encouraged us to do #JokeOfTheDayWithHannahAndMikey on Instagram during lockdown to keep everyone's spirits up and was very proud when we appeared on the RTE 1 Today Show with Maura and Daithi.
"I hope lots of people will search for #HaveALaughForPF and enjoy the jokes that have been sent to us and perhaps donate to the fundraiser."
Limerick's own funny girl has already raised more than her initial aims of €5,000 and explains that her donation page will be open for another week.
To find out what well-known personalities have responded to Hannah's call for jokes, search for #HaveALaughForPF on social media or visit www.northerntrustpfsg.com to make a donation.