By Sadhbh Pearse
@sibhhead on twitter and instagram
Emma Langford returned last week to the stage of Dolan's Warehouse for her latest tour, following her performance in Cypress Avenue in Cork the previous night.
Emma came out rocking a floral orange kimono and like the queen that she is, wore a flower crown that was out of this world. She kicked off the set with one of her uptempo songs "Closed Book" which was an excellent opener and revved the crowd up even more.
She then shared an anecdote of when she developed vocal nodules at age 12 and how she had to go on extensive voice rest and how it led to her writing "a song for my younger self" which she then blended into 'All You Want'.
Emma then removed her elaborate flower crown revealing her most recent fresh close shaven cut by local hairdresser @niallcolganhairdressing, that has become part of her signature look in recent years.
The cellist aka Dr Alec, did his own set full of sinister sounding loops using pedals and the side of his cello for percussion.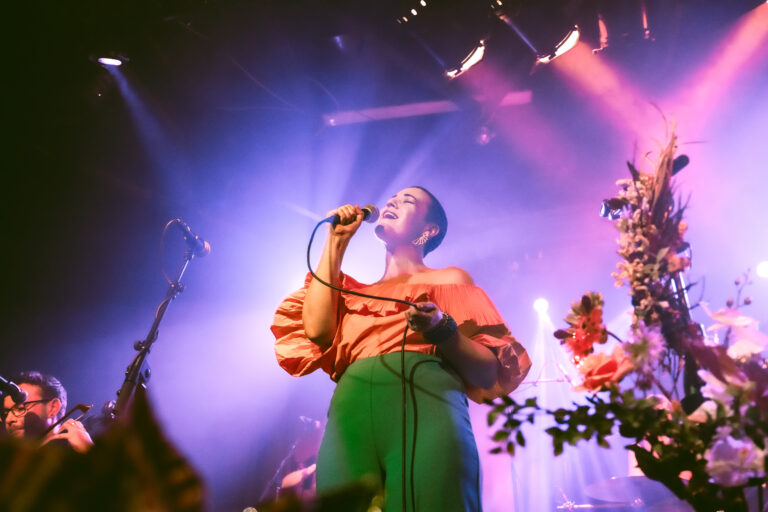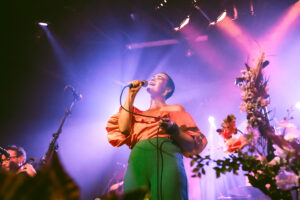 Emma and co returned to the stage, all chat leading to multiple whiskeys and jokes.
The song "Free To Fall" was dedicated to all the women in Emma's life, particularly her mother and she decided that she would sit on the edge of the stage for it. The crowd was encouraged to join in and rounded out the number together.
Emma then moved onto her song "Sowing Acorns'', also the title of her newest album, inspired by gifted oak saplings. She told the crowd "I live in a Limerick City apartment-what am I going to do with a bunch of oak trees?!"
We were then treated to one of Emma's most loved songs "Winding Way down to Kells Bay" which has great sentiment for her and fans alike, as her lyrics reach out, grab you and shake you back to existence, giving you a warm feeling deep down inside.
After the multiple harmonies arrangement of 'Birdsong' and a chorus of Happy Birthday to bassist Ann Blake, Emma then said she had a treat for us and asked "can you guess the song?"
All of a sudden a young girl (Fiona Kirwin) comes out on stage with a saxophone and fans gasp, knowing they are about to be treated to 'Goodbye Hawaii' as the final song.
Emma and co absolutely gave it socks, even pulling out her party trick where she can make the sound of a trumpet with her mouth which ended up harmonising beautifully with the saxophone.
Once she caught her breath, in true Limerick style she belted out "Thank you, now feck off!"
Attendees were left floored afterwards, many saying "I can't believe how amazing that was", It was all in all a typical, good ole Emma Langford knees up that left you in love with the music and always wanting more.
Emma Langford at Dolans Warehouse Pic: Aoife Moloney