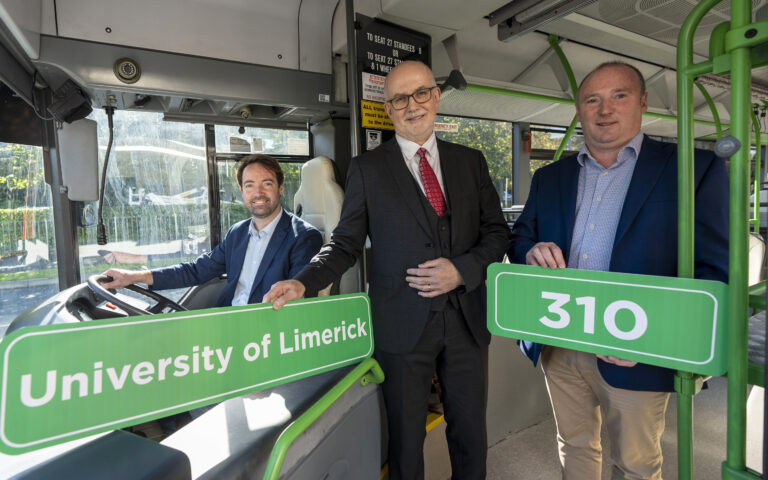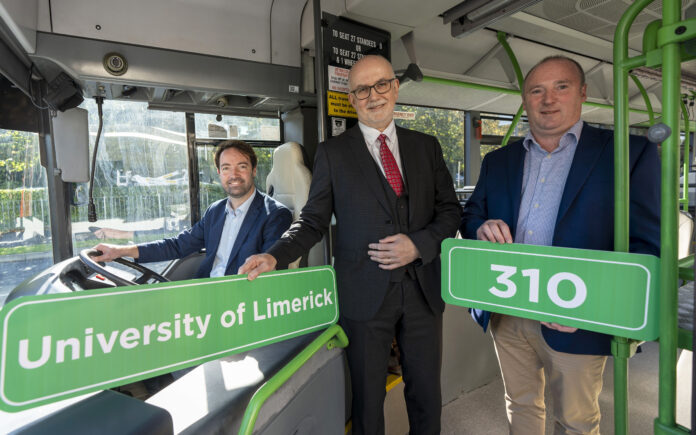 A NEW bus route linking Plassey Technology Park and the University of Limerick to the city centre was officially launched yesterday (Friday).
The new 310 service, which is being operated by the Dublin Coach company, features a 30 per cent increase in frequency to the 307 and 308 routes which were suspended by Dublin Coach last July.
It will operate from 6.30am to 11.45pm, seven days a week, with 35 trips a day at 30 minute intervals from Sarsfield Street to the Plassey Technology Park, serving the University of Limerick, Annacotty, Castletroy and Groody Road.
The 27 stops on the route will also include Ballysimon Road, College Road and the Kilmurry Lodge Hotel.
Fares will be set in accordance with the Public Service Obligation (PSO) regulations, with a 20 per cent general reduction, as outlined in the Government's cost of living measures, and a 50 per cent  reduction for students.
The new service is cashless and staff will be available in the early weeks to promote the use of Leap payment cards.
The contract will run for two years and the National Transport Authority has indicated that the longer-term needs of the area will be considered as part of the planning for the Limerick Shannon Metropolitan Area Transport Strategy.