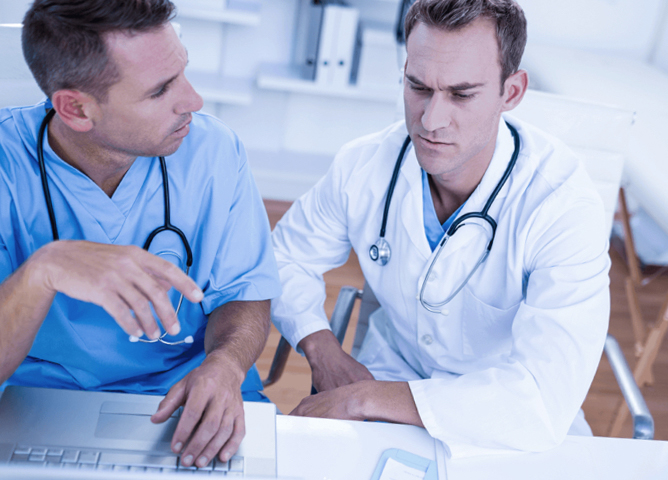 Up to 240 trained Ukrainian doctors arrived as refugees to the HSE area covering Limerick who could fill vital posts that are currently proving difficult to recruit for.
Amid a growing shortage of GPs and vacancies in various community and hospital specialities, Ukrainian doctors who have registered here are now being offered special "observership' roles while they work on having their credentials verified and accredited.
The news of the medical talent flowing into the HSE West region was revealed to members of the Regional Health Forum West on foot of a question raised by Independent Galway councillor Dr Evelyn Francis Parsons.
The number of Ukrainian doctors came from the registrations on the HSE online portal and those referred through various informal channels, a spokesperson for the HSE's Strategic Planning Unit said.
The spokesperson said the HSE has put these doctors in contact with the relevant postgraduate training bodies, and provided information about the engagement with the Medical Council.
"They have also been provided with access to HSE library resources to facilitate their further learning and maintenance of professional knowledge.
"For many doctors arriving from Ukraine, the immediate challenge is to obtain the necessary English language proficiency and we know many are engaging in learning English."
Members of the forum were informed that the HSE is developing "a new policy proposal to facilitate doctors who may be awaiting registration to undertake "observerships", which are a defined period of time where these doctors can attend a hospital or health service to observe the practice of medicine in that environment, and become more familiar with the processes and procedures without being directly involved in patient care and in a strictly supervised fashion."
A number of hospitals have already opened their doors to the Ukrainian medics in this way, the spokesman said.
"These roles are not paid, are closely restricted, and are not working as doctors or providing patient care."
Some doctors have been employed as clerical staff and translators, as well as taking up other work within the health system which does not require registration.