A VASTLY experienced crime fighter has been appointed as the new head of policing in his native county in a major shake-up of Garda management in the Limerick Garda Division.
Chief Supt Derek Smart will take the reins of the Limerick Garda Division from Chief Gerry Roche, who is to be transferred to his native Galway to oversee Garda operations at the North Western Regional Garda Headquarters.
Chief Smart, who helped put the perpetrators of some of the worst crimes in the country behind bars, said he was delighted to be returning to Limerick where he has served for most of his career.
"I'm looking forward to going back home but I don't underestimate the challenge that I have in regard to it but I am looking forward to working with all the very good people of Limerick and continuing to forge links with the community," said Chief Smart.
Since graduating from the Garda Training College in Templemore in 1990, he has served the community across counties Dublin, Limerick, Kerry, Cork, Clare, Wexford and Tipperary.
He was also embedded in the Limerick Garda force that oversaw the toppling of the city's drug gangs that killed up to 20 people over a decade from 2000, as well as several other non-gangland killings.
Chief Smart, like his outgoing predecessor Chief Gerry Roche, is a firm believer in the importance of promoting and maintaining community links to help Gardai and he oversaw Community Policing out of Mayorstone Garda Station for a number of years.
Chief Roche, who previously led the Galway Divisional Drugs Unit, said: "I want to welcome back Derek Smart to Limerick. He served here a long time at various ranks and he knows the city very well and he has a great interest in Limerick. I'm delighted he is coming back to take up as Chief Superintendent here."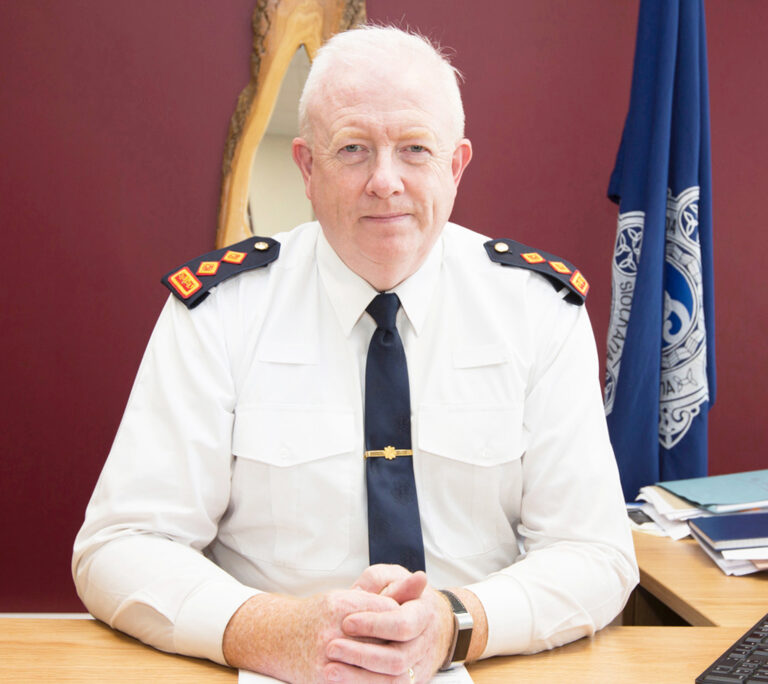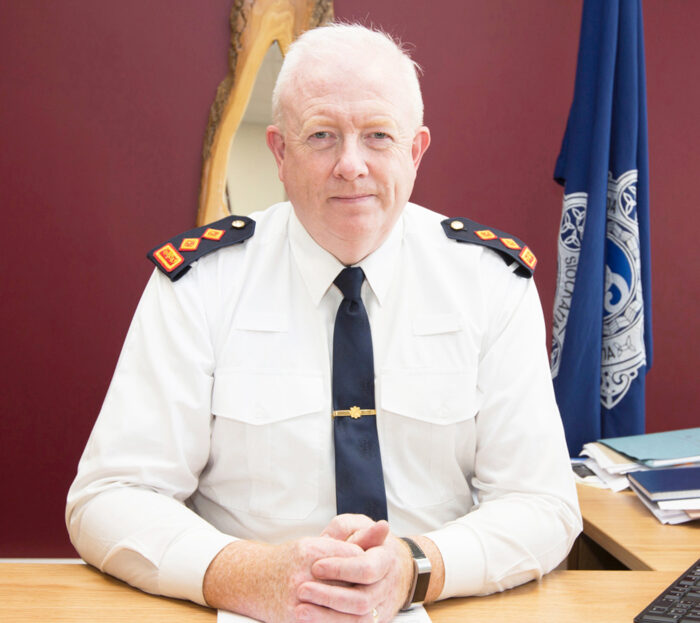 Chief Roche, who was appointed to head up the Limerick Division in February 2018 said: "Limerick has great people and I really enjoyed my time here, there are really good people to work with, and community spirit is really good in both the city and county and it's been a great experience for me."
Paying tribute to the local force, Chief Roche added: "There are great teams here that don't exist anywhere else in the country and I've been stationed at fourteen different places. Limerick is certainly one of the strongest divisions I've ever been in."
Chief Roche said he was personally "happy to be going back home to Galway after being on the road many many times and I look forward to taking up there after Chief Supt Tom Curley retires."
Garda Headquarters also confirmed the promotion of Limerick Superintendent Brian Sugrue, Henry Street Garda Station to Regional Chief Superintendent, Southern Region, based in Thurles Garda Station, as part of a new policing model.
Paying tribute to Chief Sugrue, Chief Roche said: "Brian's role is a new role being created as part of the new operating model which will support the Assistant Commissioner and he will be based in Thurles. Brian has served here in Limerick at every rank and he is really deserving of his promotion, a really good guy and I'm delighted for him."
Under the new Garda operating model, Superintendent Andrew Lacey is to transfer from the Nenagh district to Roxboro Road Garda Station with responsibility for Limerick City South Community Engagement Area.
Superintendent Aileen Magner, Newcastle West Garda Station, has been given responsibility for Limerick City North Community Engagement Area while Superintendent Paul Reidy, Newcastle West Garda Station, has responsibility for Limerick County Community Engagement Area.
Superintendent Dermot O'Connor, Henry Street Garda Station, has been given responsibility for Limerick Crime and, Superintendent Kieran Ruane, Mayorstone Park Garda Station, will now have responsibility for Limerick Performance Assurance.
The new chief superintendents and superintendents will begin their new roles from October 17 and 20 respectively.