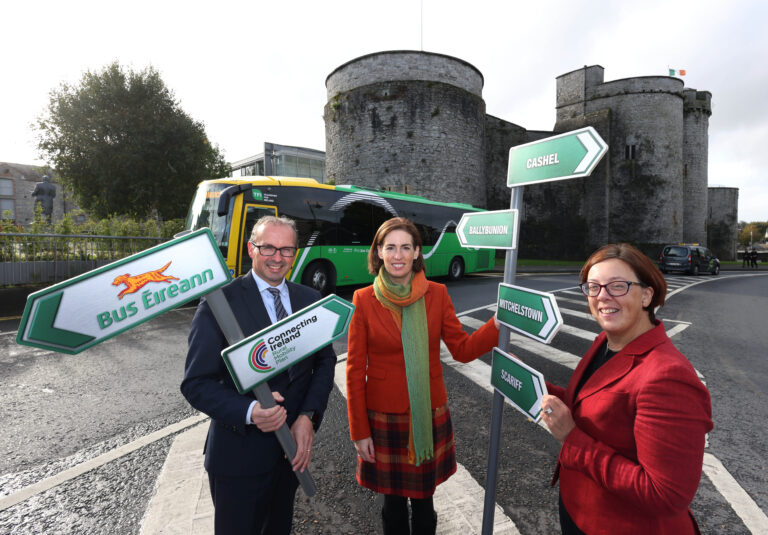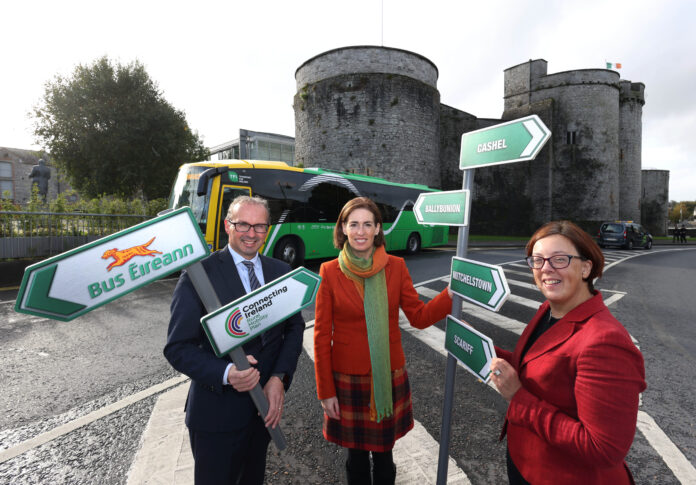 A NEW bus service linking the University of Limerick and Cashel will provide important options for students attending UL who have struggled to find accommodation.
That's the view of Minister of State Hildegarde Naughton who said the Government was working to support students, and others, in reducing the cost of public transport.
Students attending third level colleges in Limerick, who have been sleeping in tents, cars and on couches, took part in a national walk-out  to protest the accommodation crisis last week.
Minister Naughton, who was in Limerick on Thursday to launch four new bus routes linking the city with Ballybunion, Mitchelstown, Scariff and Cashel, said that similar bus routes to colleges and Universities around the country are being planned.
She acknowledged that there were "issues" for students seeking accommodation, but she said there had been a "huge take up of people renting out rooms in their homes to students.
"Coming out of Covid there has been a huge uptake in people accessing public transport and a lot of that is as a result in the decease in fares, but it means the demand is going to increase and we have to respond to that demand," she added.
"A lot of students are commuting, and we have a 50 per cent reduction in fares to help them as well as a 20 per cent fare reduction for everyone else, so this is helping people keep money in their pockets and keep people connected across rural Ireland.
"There are many students coming to Limerick from outside the county, so the new direct service, as well as other bus routes connecting the wider hinterland, will help them. This will not only help students commute to University of Limerick, but also people who are traveling to Limerick for work."
Asked how she travelled to Limerick to launch the bus routes, Minster Naughton replied: "I stayed in Limerick last night, I came in a plug-in hybrid vehicle. I use public transport when I am around Dublin, but when I'm getting across the country, I have to take my car.
"Where I can, I'll take public transport but my contribution is through my plug-in hybrid and charging that at every location I can along the way," she added.
Limerick Fine Gael TD, Kieran O'Donnell, agreed students are seeking increased public transport services due to the accommodation crisis.
"UL has a huge hinterland of students from East Limerick and Tipperary, particularly from Cashel, Cappamore and Doon, so it's a huge route, and we are seeing increasingly where students are commuting on public transport".