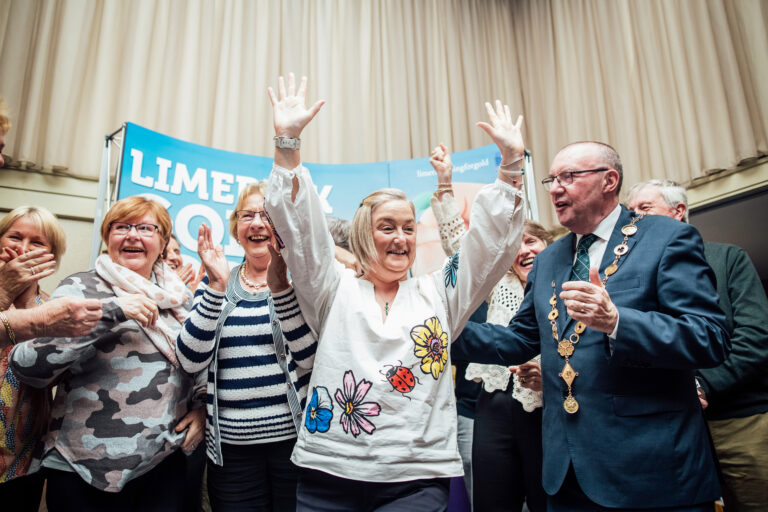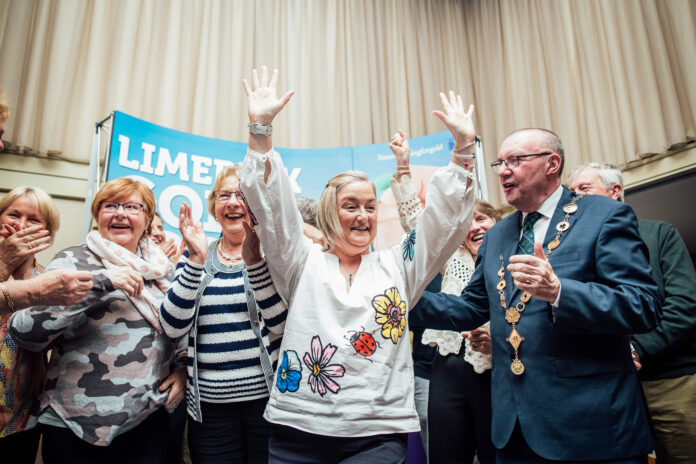 THERE were jubilant celebrations at the Limerick Going For Gold final last night as Adare was named as overall winners of this year's competition.
After a Covid-enforced break of two years, this unique community-based competition – aimed at making Limerick a cleaner, brighter place to work, live and visit – returned with more than €60,000 in prize funding up for grabs.
11 communities made the final of the Tidy Towns Category of the competition which is sponsored by the JP McManus Charitable Foundation. Prizes were also awarded in five other categories, with the Endeavour Award to be announced next month.
Mayor Francis Foley congratulated the participating communities for helping to ensure that Limerick Going for Gold 2022 continued to be a tremendous success.
"The past two years have seen over lives turned upside down. It forced many of us to re-evaluate what is important in life and our goals. Luckily community and being part of a community remains a hugely important part of people's lives and this is demonstrated here this evening by all of you."
Gerry Boland from the JP McManus Charitable Foundation said the improvements effected by the various entrants in their local areas are much appreciated and contribute enormously to the quality of the environment.
Limerick City and County Council Community Director Gordon Daly described the Going for Gold initiative as a brilliant example of collaboration between the local authority, JP McManus Charitable Foundation and communities right across Limerick.
"Limerick City and County Council is committed to working with communities so that Limerick can be the best it can be and to make it a cleaner, brighter place to work live and visit."
"Limerick Going For Gold brings together the efforts and endeavours of communities and I want to thank the entrants for their hard work and commitment as without it we wouldn't be able to have an event such as this," Mr Daly added.
The prizewinners were: