LIMERICK professional boxer Graham McCormack is set to make his first BUI Middleweight Celtic title defence on December 10. McCormack will take on the unbeaten Fearghus Quinn in the SSE Arena in Belfast.
"To say I'm excited would be an understatement. I can't wait for it," McCormack told the Limerick Post.
"I feel like the last years as a pro have led to this. This is my biggest fight in front of the biggest crowd yet."
The fight will take place on the undercard of legend in the making Michael Conlan, who headlines the event at the 11,000-seater SSE Arena.
McCormack, who turned professional in February 2018, boasts an impressive professional record of eight wins with just one loss. The southpaw took home the BUI middleweight Celtic title in Belfast last May when he defeated Dominic Donegan on points.
View this post on Instagram
Although the mighty Quinn holds an immaculate record of 4-0, McCormack is unfazed. The Limerick man is adamant that the Celtic title will be returning to Limerick after the bout.
"I know he is a young, hungry, undefeated fighter that wants my belt, but I am hungrier now than I ever have been.
"He will not be taking this from me, it is my time, and I will prove it on December 10th".
Quinn, another southpaw himself, produces the prospect of an exciting fight – something McCormack assures fans of.
"He is a come forward fighter and I am a come forward fighter, so no doubt there will be fireworks. But one thing I know is that I'm going to win."
Fighting out of Treaty Boxing Club in Pery Square, the 35-year-old is confident that he has the team, tools, and experience to overcome this latest challenge.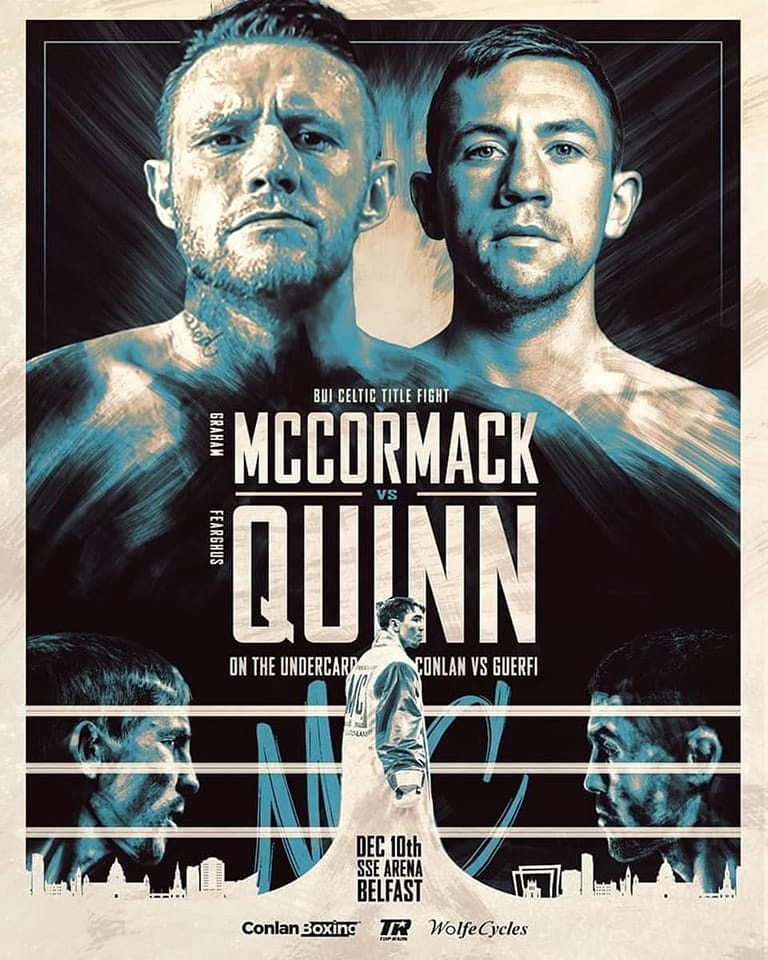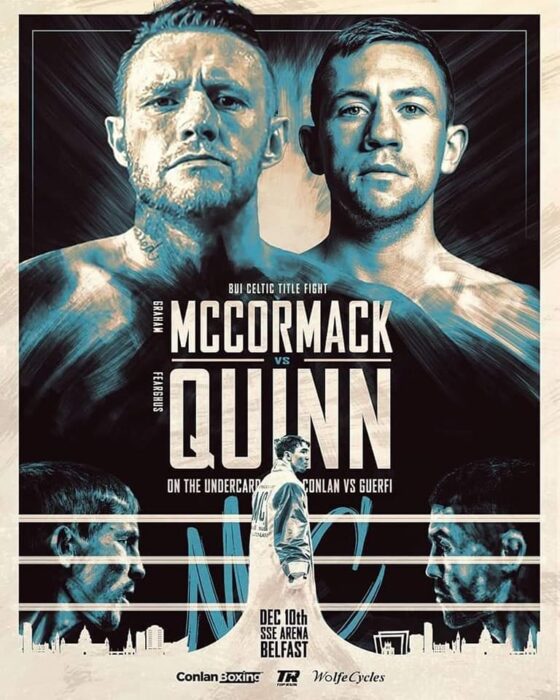 "My plan for this fight is the same that it always has been: work hard, cut no corners, and keep the body and mind fresh.
"We have some great sparring partners lined up for this camp, so I know I will be ready for whatever he brings on fight night".
"I am 100% confident. I know my coach Shaun Kelly will have the right game plan for me."
Treaty Boxing Club are no strangers to success with McCormack's undefeated teammate, Jamie Morrissey, having also won the BUI Super middleweight Celtic title in August past.
Tickets for McCormacks battle for the ages can be purchased on Ticketmaster. All aboard the G-train!