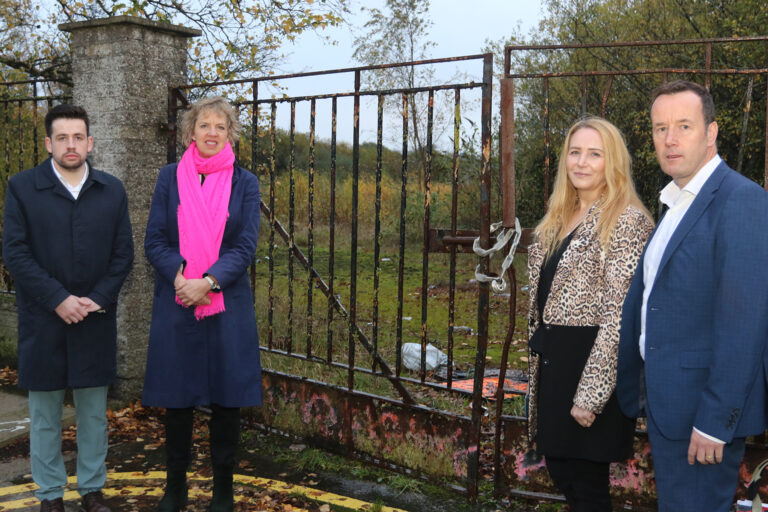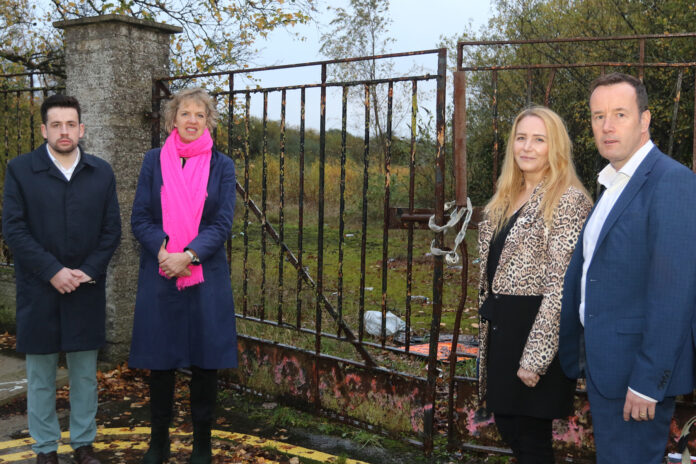 LIMERICK Labour Party councillors Joe Leddin, Conor Sheehan and Elena Secas joined with party leader Ivana Bacik in calling on the Land Development Agency (LDA) to expedite a planning application for housing at the former Guinness site on Upper Carey's Road.
They expressed frustration that this site has been in local authority ownership since 2000, vacant for nearly 30 years, and is due to be "given to the LDA" to be developed as part of the Colbert Quarter Development.
"This site has been in local authority ownership for more than two decades and, under current plans, the LDA say they will have a masterplan ready by 2026 and they may not be ready to lodge a planning application until 2028," Cllr Leddin told the Limerick Post.
"That means that nothing will be built on that site for at least another decade and this prime city centre site will remain as a festering eyesore in the middle of the worst housing crisis in the history of the State."
Cllr Elena Secas pointed out that this land will be transferred to the LDA from the Council without a vote from councillors under the Land Development Agency Bill.
"This means that this land will be transferred to the LDA for it to lie idle for at least another ten years," Cllr Secas claimed.
"This is not good enough. If the LDA cannot develop this site in a timely manner, then the local authority must intervene. There is no reason as to why a planning application could not be submitted before 2028."
Labour colleague Cllr Conor Sheehan took the view that the LDA are "very adept at producing impressive plans and glossy brochures".
"But the devil is in the delivery and they will not be ready to lodge an application on this site until the end of 2028 and mid 2029 on the Limerick Port site.
"Under these plans, the LDA will be just another quango and of no benefit to the people of Limerick as they would be lucky to see a planning application never mind a house this side of 2030," he said.
Labour Party leader Ivana Bacik, who was in Limerick this week, said it was very frustrating to see such a large swathe of public land continuing to lie derelict after so many years.
"Labour set out proposals in our alternative budget to allocate an additional €1.43 billion in capital to the delivery of housing in 2023, funded from additional corporation tax receipts. The Minister needs to do whatever is necessary to work with the LDA to get the process leading to delivery of house-building at the Guinness and Limerick Docks site underway as soon as possible," she concluded.