LIMERICK man and cross country runner John Kinsella will represent Ireland at the British and Irish Cross Country Masters in Santry, Dublin, this Saturday November 12. His arrival, both on and off the track, was something of a marathon.
Almost six years ago, feeling unhappy with his weight and wanting to make some changes in his life, Kinsella said to himself "enough is enough".
In the years following his resolution, the ambitious Limerick man undertook a mission in self betterment, losing a massive six stone – going from 16.6 to just 10.5. He did this by hitting the road and getting moving.
"I only started running at thirty-five to lose weight," John told the Limerick Post. "It's been quite the journey."
Indeed it has been an extraordinary journey – an extraordinarily successful one. The 42-year-old now runs up to 100km every week. Something he does while holding down a full-time job at Analog Devices in Raheen, often taking time out on his lunch breaks to train and get the kilometres in.
Once he set his goal to lose weight, John says, he quite literally never looked back.
Encouraged by a work colleague, he began his running journey by taking part in the 2015 Great Limerick Run. Recounting his progress now, he couldn't have imagined where this decision would have lead him.
In September this year Kinsella led the over-forties Irish team to gold at the World Masters Mountain Running World Championship in Clonmel, while also taking home silver himself.
His ultimate goal is to earn medals from six of the world's marathon majors in six years – all while losing six stone. To date, he has completed five, with his sights now firmly fixed on the finishline in Tokyo in March 2023.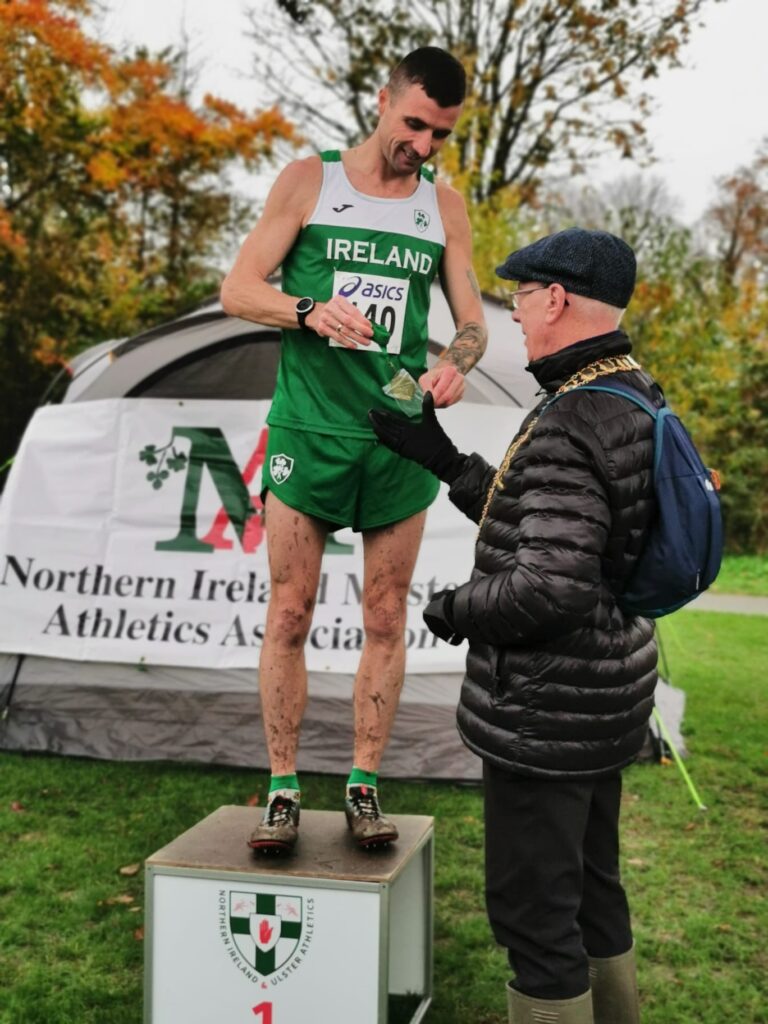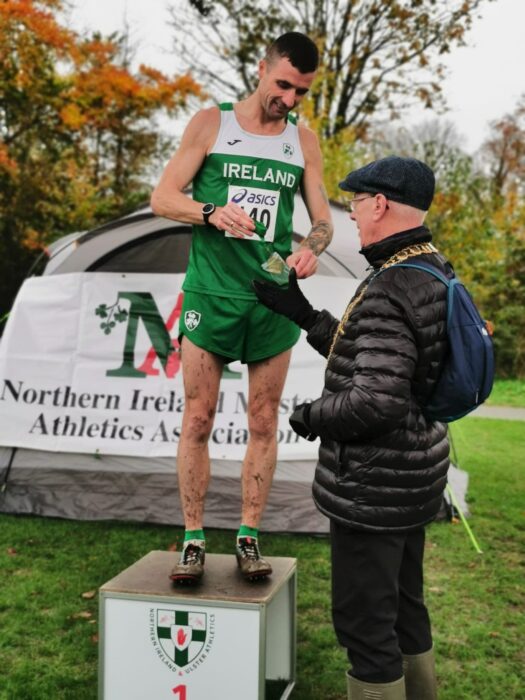 John will be part of the Irish over-40s team, along with two other Limerick men, Niall Shanahan of An Brú Athletics Club and Aogan MacDomhaill of West Limerick Athletics Club.
The event will be a family affair for the MacDomhaill household as Aogan's mother Carmel will also be competing for Ireland, with her eyes on the women's over 65 team.
The plucky troop of Limerick runners each finished in the top four in their respective categories at the Open Cross Country Races in Abbottstown last month on October 16.
It's worth nothing that his qualification for the event took place a week after Kinsella became the first Irish person home at this year's Chicago Marathon, a feat he closed out in an impressive time of two hours and 39 minutes.
This weekend's British and Irish Cross Country Masters outing in the Irish capital, a big one for Kinsella, features multiple 6km and 8km races across different age groups with the top runners from Ireland, England, Scotland, and Wales competing.
Speaking on the preparations by himself and his teammates, he said: "It's an extremely competitive event that would typically feature former Olympic athletes who are still running. It's a way for non-elite runners to continue competing at a high level".
"We have a very strong over-forty team. The other runners on the team are top runners from Kilkenny and Cork, so hopefully we can push each other on."
Follow John on his incredible journey over on his Limerick Running YouTube channel, where he regularly documents his progress.