LE BOOM have built their reputation on incredible and energetic live shows regularly attracting capacity crowds and mayhem at their festival shows.
Christy Leech and the band have brought the Le Boom electro-indie-house-pop show to cities such as New York, Reykjavik, Cork, Belfast, Galway and to their home base of Dublin.
Le Boom's music traces the highs and lows of a summer of house parties – cans in hands, buzzing around a bluetooth speaker with your favourite people.
Christy from Le Boom says 'We call them shows but really they are always just parties. It doesn't matter to us if it's a late slot on a main stage at a festival or playing at 4am at an after party in someone's basement, we love all of it. We're just lucky we have people who are up for coming and sharing those experiences with us.'
A festival-favourite, the live shows are best described as a "frenzy of glass-bottle beats, layered loops, catchy vocal hooks and sweaty fans who dance like no other fans dance."
The debut single 'What We Do' received airplay on both US and Irish radio. It featured in TV and ad campaigns including for Absolut Vodka.
After taking a longer than anticipated break to write new material in 2019, Le Boom are back to play Dolans Warehouse this Saturday November 19.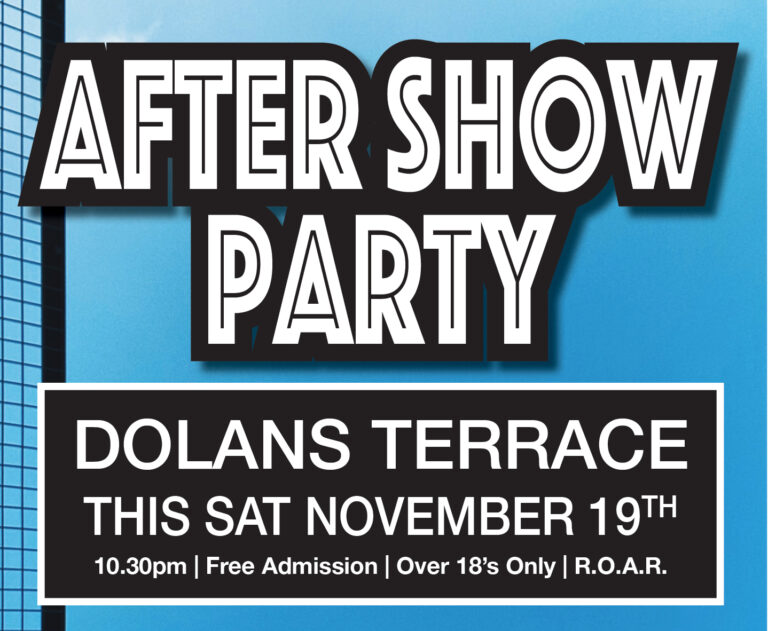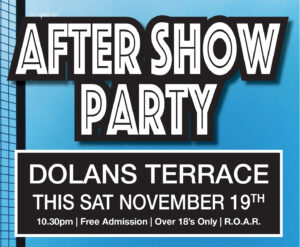 AFTER SHOW PARTY
The After Show Party happens on Dolans Terrace right after a quality lineup of Le Boom, Dora Gola and Craic Sabbath. The After Show Party happens every Saturday at the Dock Road venue playing a mix of all killer/no filler indie and disco.