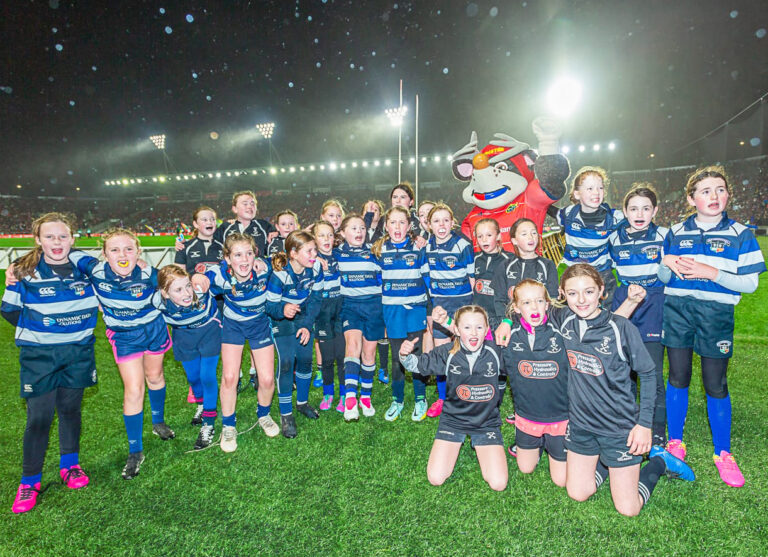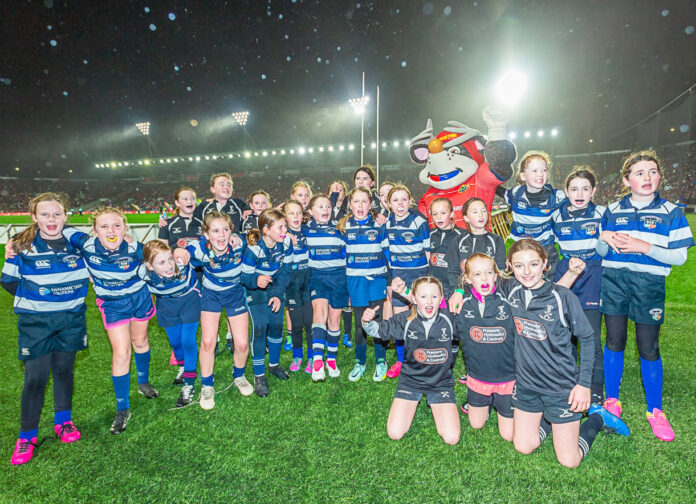 WHILE all eyes were on Páirc Úi Chaoimh last week for Munster's victory over South Africa, a team of Limerick schoolgirls were making their own piece of rugby history by becoming the first girls team to play rugby at the home of Cork GAA.
The U12 girls' rugby team of Old Crescent RFC had the opportunity to play the half time mini game.
Along with the Under-12 Cobh Pirates team, the Old Crescent girls played in front of the biggest crowd at a rugby match in Munster.
Both teams gave 100 per cent, all players got hands on the ball, tries were scored, and best of all, all the girls had fun in front of 40,000 people.
It all started in Old Crescent in 2019 when eight-year-old Ellie Geary, who no longer wanted to play rugby in a mixed team, inspired her dad and coach Rob Geary to start an all girls' team with nine players and two coaches.
Rob and former international player Marie Carroll-Hayes were the coaches. Three years later Old Crescent now has four girls' teams with over 60 players and 12 coaches.
Explaining the popularity of the games, coach, Claire Marty-Crowe told the Limerick Post that "rugby is getting more and more popular among young girls".
"It is a very inclusive game that caters for every size, from 5ft1 Nicole Cronin to 6ft6 Paul O'Connell and it requires many different skills, speed, strength, ball handling, endurance, and spatial awareness. Everyone finds their place and role on a rugby pitch."
She said the the IRFU's 'Give It A Try' summer camp attracted many participants who not only gave rugby a try but have been hooked on the game since, with many becoming players of Old Crescent's girls' teams.
"The girls' team has one motto: Fun and Friends. That's what it's all about.
"Of course, they play rugby and learn a lot, but it's never competitive and it's always fun. Everyone who turns up for a match will get time on the pitch. That the girls have fun practising a fabulous sport is all the coaches want."