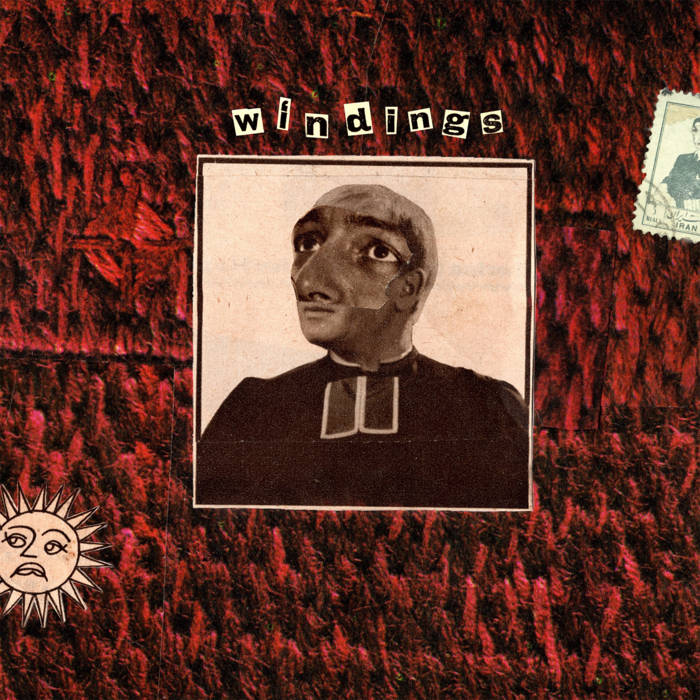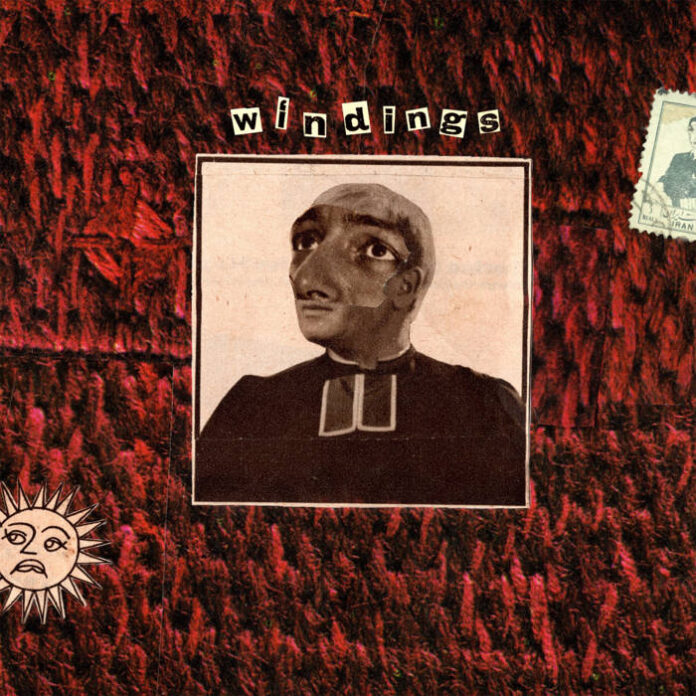 LIMROCKERS Windings get to finally celebrate the launch of their album this Friday November 25, over a year since the release of 'Focus On The Past 5' on the acclaimed Out On A Limb record label which has a long relationship with the band since releasing Steve Ryan's groundbreaking duo Givamanakick.
'Apocryphal' from the album got a phenomenal reception from radio and bloggers, the track is a fine example of the ingenuity that has made windings one of Ireland's most captivating and innovative bands over the last decade.
Its blistering chiming riff carries Stephen Ryan's musings of happiness and alternative states of mind to kaleidoscopic effect.
Stephen adds that, This song is about the seemingly universal human desire for "happiness" and how that desire might become all-encompassing and potentially damaging if we don't take some time to acknowledge that there are in fact other humans around us, living, breathing, and also trying to be happy. There are other emotions too though, so, y'know, maybe give them a try . . . "
During lockdown, windings members kept themselves busy with solo projects (King Pallas), recording and mixing other bands (Powpig, Annas Anchor, Japanese Jesus) and collaborations and album guest spots with the likes of Denise Chaila and Murli.
The much anticipated album from the Limerick five piece follows on from their highly acclaimed Choice Music Prize-nominated, I Am Not The Crow and Be Honest And Fear Not from 2016.
It has been a long five year wait for album number five from windings and to see the band play the album live required a little more patience because the band have waited until now to perform live.
"We don't want to rush it because we are moving a lot slower these days.
"It's been a weird time for absolutely everybody. We've come out the other side with Irish musicians and bands eager to release all this amazing work. It's hard for me personally as a music fan to keep up with it.
"So we want to make sure that when we released this album that people have time to listen to it."

Focus on the Past 5 was recorded by Daniel Fox (Girlband) at Sonic Studios and the songs and lyrical themes evolved over the course of lockdown.
"We were looking at recording it in March 2020 and getting it out that summer. For obvious reasons that didn't happen.
So we lived with the songs and the songs matured. We didn't get to play them many times live obviously but we were lucky enough to do one or two live streams over the lockdown period and that was such a great experience.
While the music kind of remained the way it initially had been planned, I did revisit a lot of the lyrics. So a lot of the lyrics will be quite different from the 2019 versions."
Daniel Fox is the bass player with the much revered Girl Band and has produced a host of critically acclaimed artists. He worked with windings and recorded the album at Sonic Studios. Impressed with his work in the studio, windings messaged Daniel to request a meeting.
"We'd heard some of the stuff he'd recorded with other bands, Silverbacks and Paddy Hanna. And also, of course, he is in Gilla Band, so awesome!"
"He was great to work with. We work in a very particular way. It's always kind of important that we find the right person to record us and Danny was really empathetic to the way we worked. We're so happy with the results."
The band have a particular way of working, they write and develop their songs in a live setting for as long as it takes and then book studio time and record an album as a full live band in three or four days. It's very much up to the producer to take the recordings and find the right intensity and balance for the songs and create the best mix for the final product.
The cryptic album title maybe refers to the years waiting to release the album or maybe it is a nod to the previous four albums from windings.
"So it is the fifth album and the lyrics changed so much over the past year to what they initially were in 2019. Because everybody had a lot more time. I was ruminating and thinking back about different things and not necessarily in a nostalgic way but just thinking back at formative experiences in my life and how they kind of led me to where I am now.
"So I just thought that kind of tied in with what we have been doing with this band lyrically and musically over the past five albums.
It's tongue in cheek as a lot of stuff with windings can be but I'm also deadly serious about it at the same time.
This album is about now, it's about right now. And about me, the person writing the lyrics, being here right now in the present, but kind of looking back at the same time and seeing how the past really does correlate and link up to where I am right now and where we are right now."
Focus On The Past 5 is a deep dive into half remembered truths of youth, confusion and doubt, uncertainty and fear, the perception and resigned acceptance of the inevitability of end times, but also an awareness of place, and reminding ourselves to take comfort in the familiar.
Windings play Dolans Warehouse this Friday November 25.