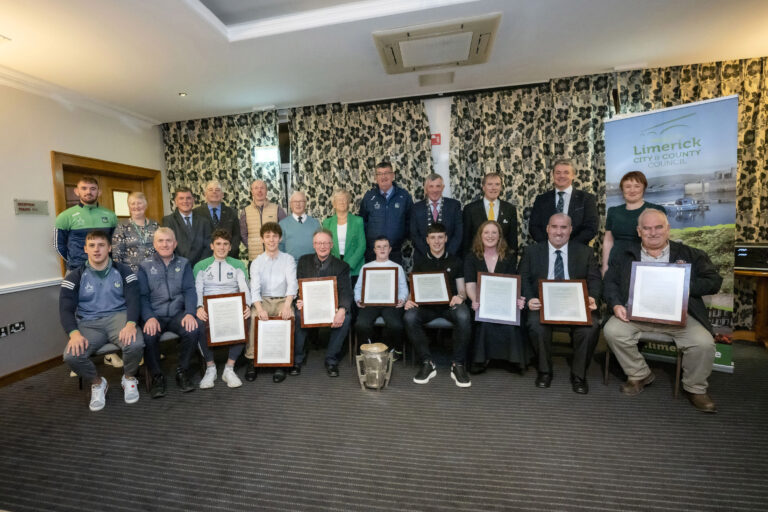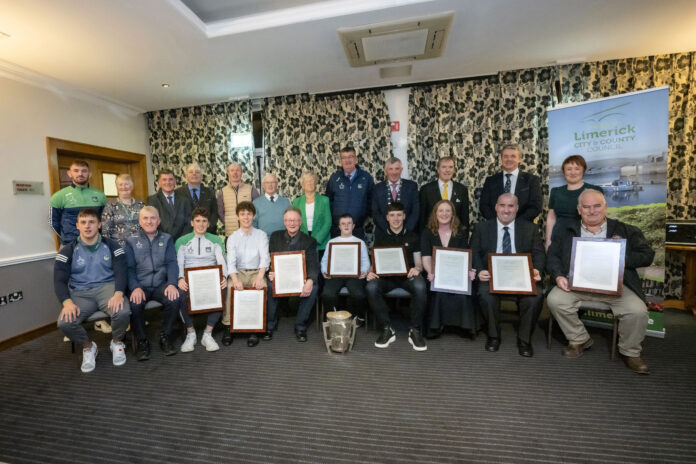 THE national and international achievements of people living in the Cappamore Kilmallock area were acknowledged by members of the local Municipal District Council at a special event last Thursday evening.
The Cappamore Kilmallock Municipal District stretches from the Slieve Felim Mountains to the Ballyhoura Mountains, and has a strong sense of history, culture and sport.
Municipal District Cathaoirleach John Egan said that, because of Covid restrictions, they were unable to host such an event and it was with great pride that they were now acknowledging what had been achieved over the past couple of years in such difficult times.
Those honoured were:
Shane Ryan
First visually impaired rower to cross the South Atlantic Ocean, spending 53 days at sea. One of a six member international crew,Shane departed Portugal on March 4, 2020 and encountered numerous obstacles including problems with solar-powered batteries, satellite system failure and a destroyed rudder following a frightening shark attack. Shane and his crew safely docked in Cayenne, French Guiana. This journey was undertaken to raise awareness of and funds for Vision Sports Ireland, the governing body for sport and leisure opportunities for people who are blind or vision impaired in Ireland.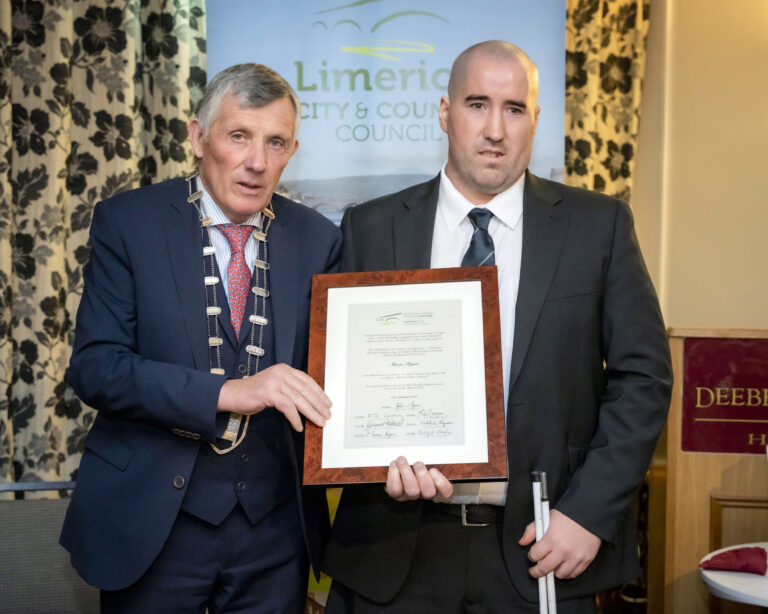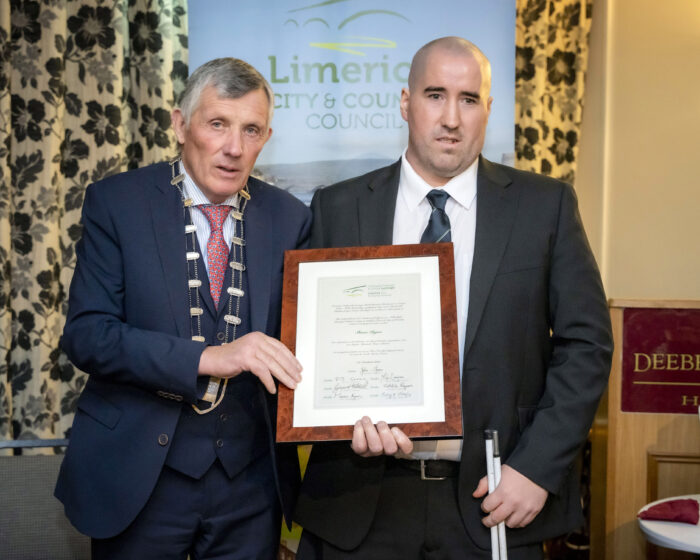 Maurice Gilbert 
Winner of the Gold Blas Na hEireann Irish Food award, Maurice established Ballyhoura Apple farm and Vinegar Vault in 2006.   Originally based in Churchtown, the orchard and headquarters moved to Kilfinane in 2014, transporting over 4000 apple trees. Products such as  juice, chai and apple cider vinegar are produced and sold through their centre in Ballyhoura Artisan Food park.  Maurice has also been successful in achieving awards at the Mitchelstown food fair, BBC Good Food Show, and Taste of Dublin.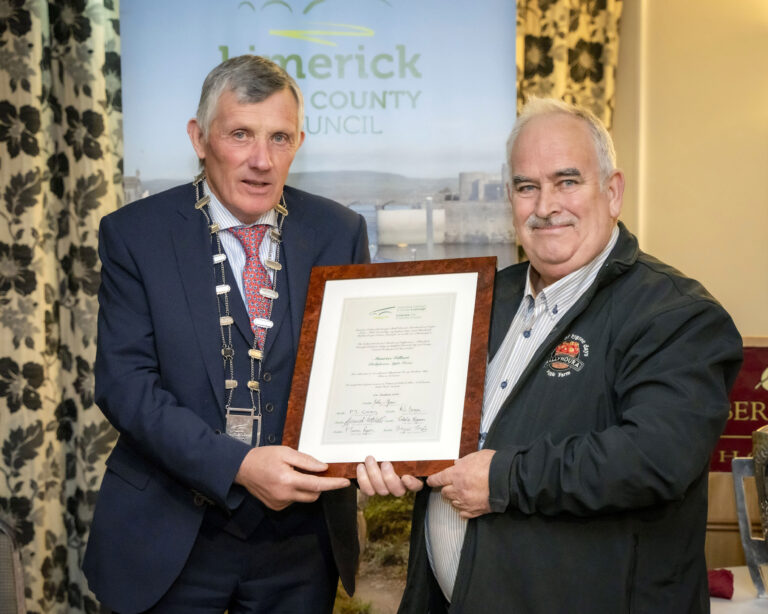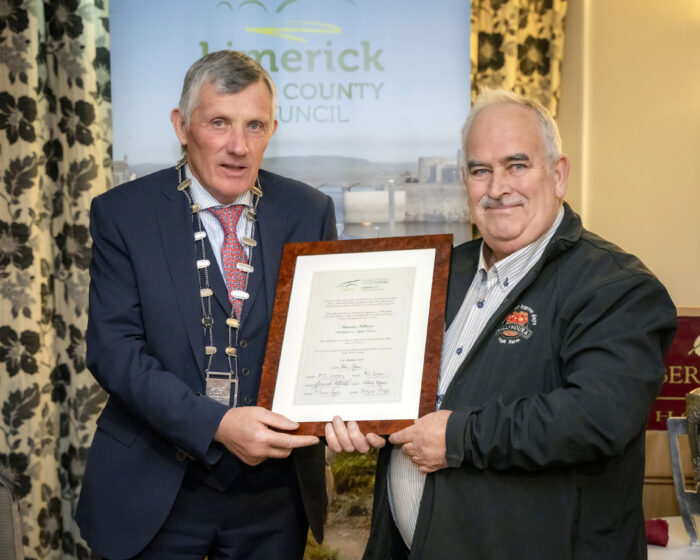 Padraig O'Callaghan
Padraig 'Paudie' O'Callaghan, from Knockainey, has achieved a lot in his 11 years. Offering a regular Paudcast providing tips and advice on how to stay positive during Covid Pandemic, he has also appeared on the Late Late Toy show, was named Limerick Person of the Year, and received the 'Leading Irelands Future Together' award. Paudie has also appeared on RTÉ's Nationwide, and has supported the  'Can't Stop Now' campaign for Special Olympics Ireland.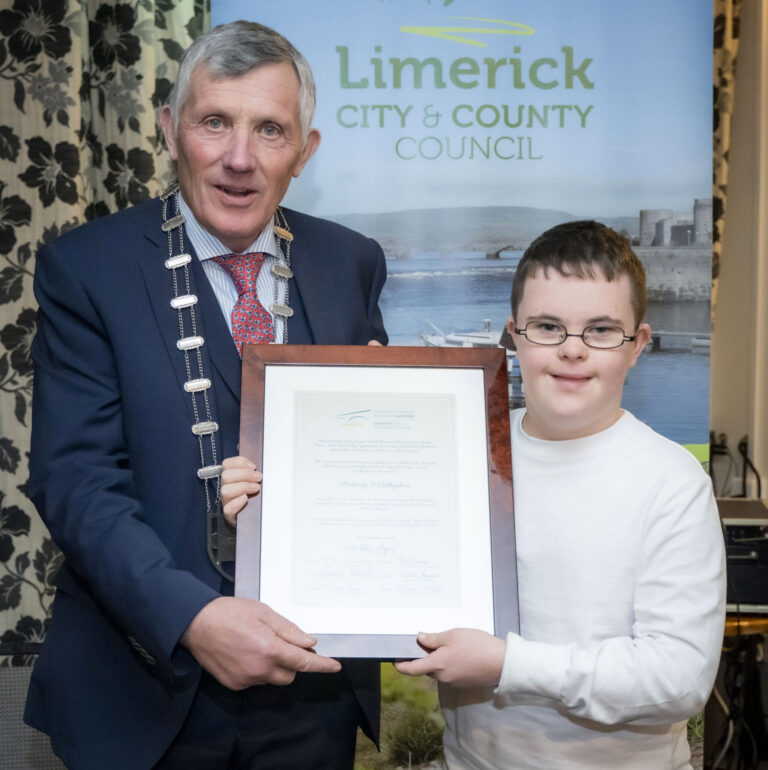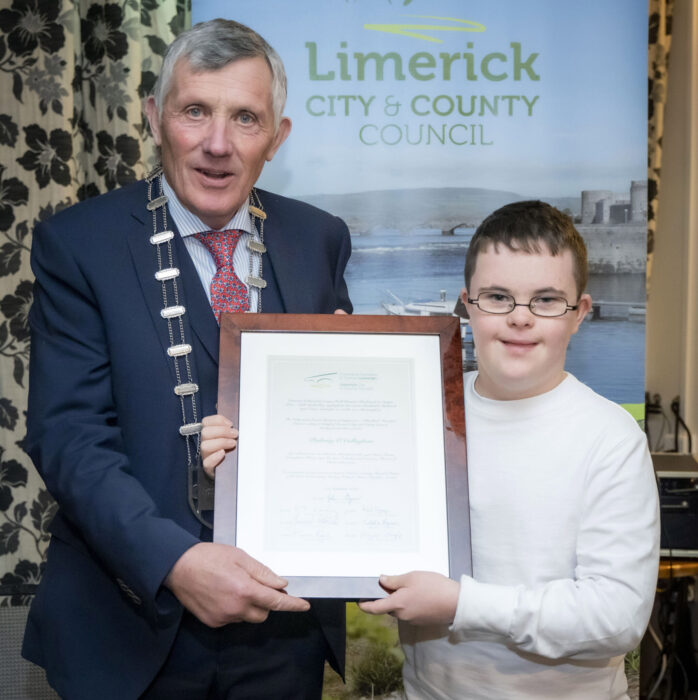 Oisin O'Callaghan
Growing up at the foothill of the Ballyhoura Mountains, Oisin has been cycling from a young age and was winner of the 2020 UCI Junior Mountain Bike World Championships in Austria and RTÉ Sport Young Sportsperson of the Year. Over a 2.3 km course approaching speeds of 65km per hour, Oisin was the first Irish person to win the Downhill Junior world title at the Mountain Bike Championships.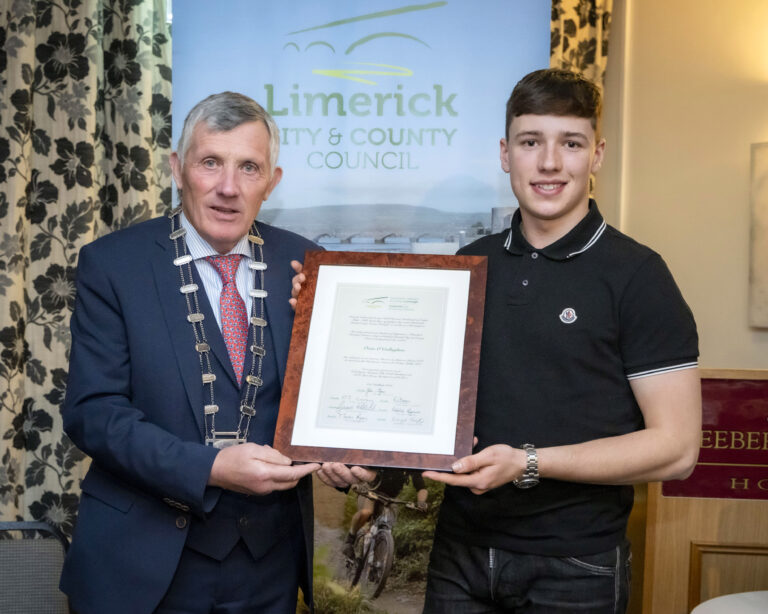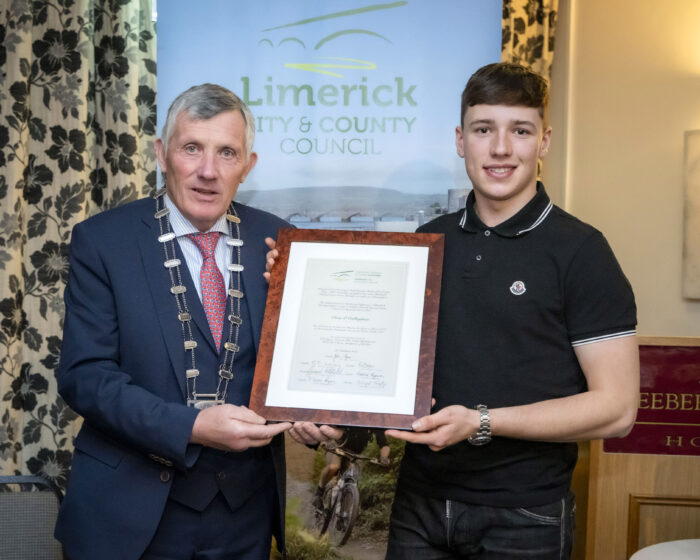 Ben Coughlan
Ben Coughlan from Galbally started self-training three years ago at the age of 19, and competes in cross country, track and road racing, currently running 50 miles per week. He won a 5000m race at Fontenay-Sous-Bois in Paris in October 2021 in a time of 15.48. He also was a Silver Medalist in this year's Dublin Track Championships  and took bronze in a Cross Country Novice Event last October. He trained with the Moreabbey Milers until early this year when he joined Clonliffe Athletic Club.  He is in his fourth year of studying law at Trinity College Dublin, as well as training and working part-time.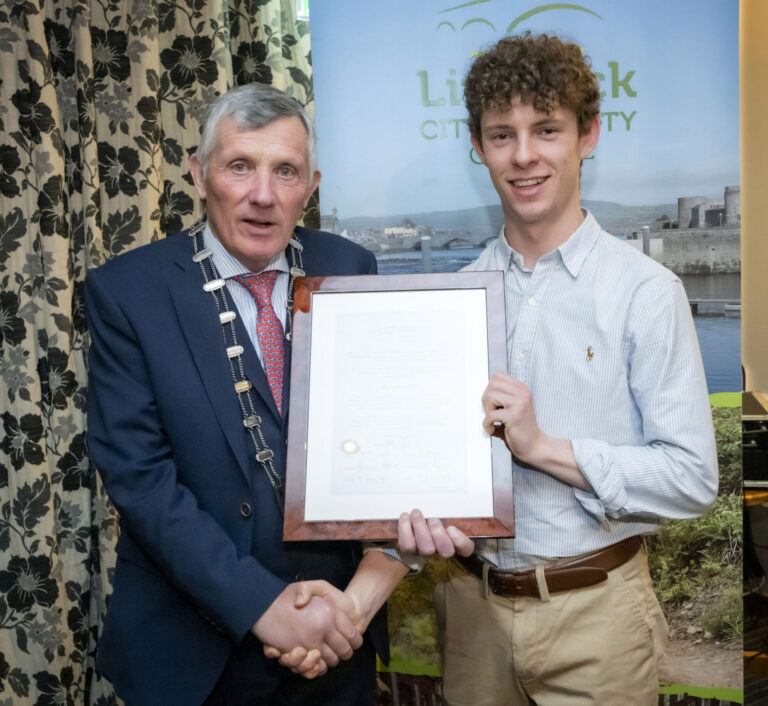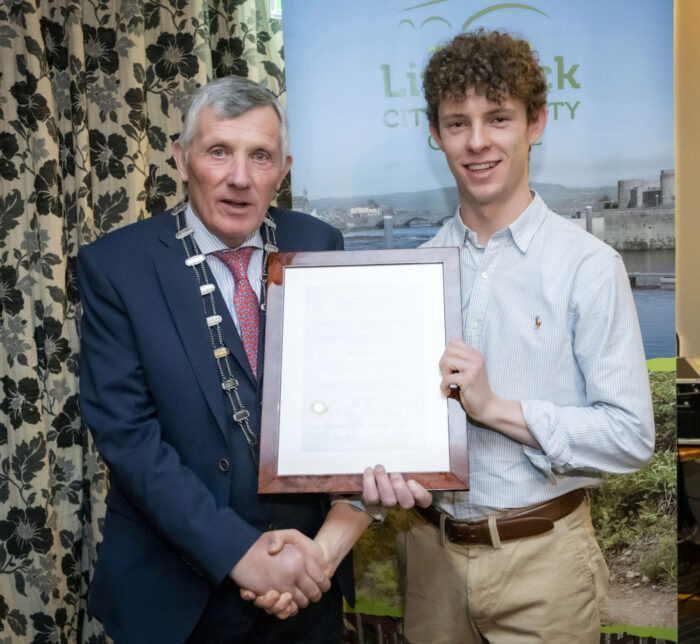 John Kiely
The Limerick hurling manager's award also included management team and panel members from the area. Under the Galbally man's leadership, the Limerick hurling team have proved their talent, determination and strength in winning four All-Ireland titles in five years, including three-in-a-row from 2020-2022.  No other Limerick team has achieved such success, with the nearest accomplishment being three wins in the 1930s (1934/36 and 40). The current team also had to face the challenge of training and playing during the Covid lockdown.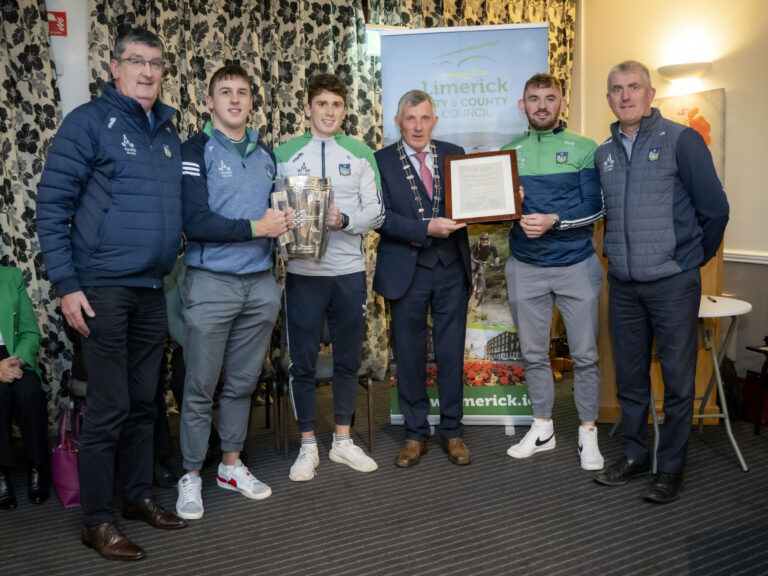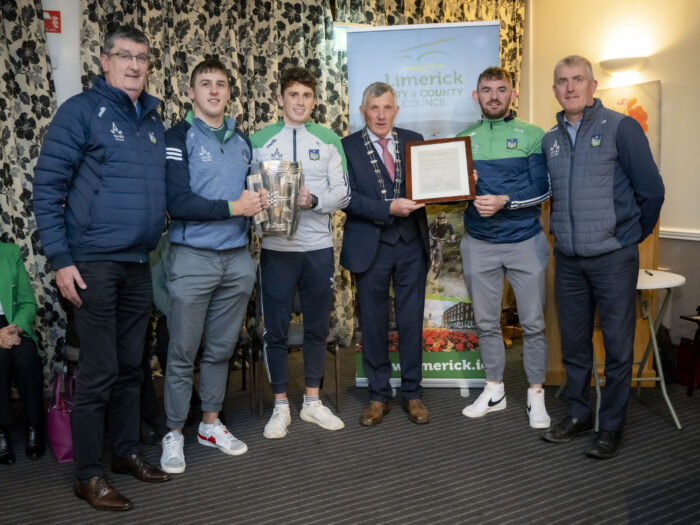 Lynda Sheehan
Winner of the 2021 Network Ireland Solo Business Woman Award, Lynda Sheehan of the Rockbarton Garden Centre at Holycross, Bruff was also winner of the 2020 Business Innovation category in the Network Limerick Businesswoman of The Year awards.
Rockbarton Garden Centre is a family-run business, based in an 18th Century courtyard, which as well as selling a variety of produce and plants, also provides a consultation service, classes for all ages, operates a regular market and has recently opened a café.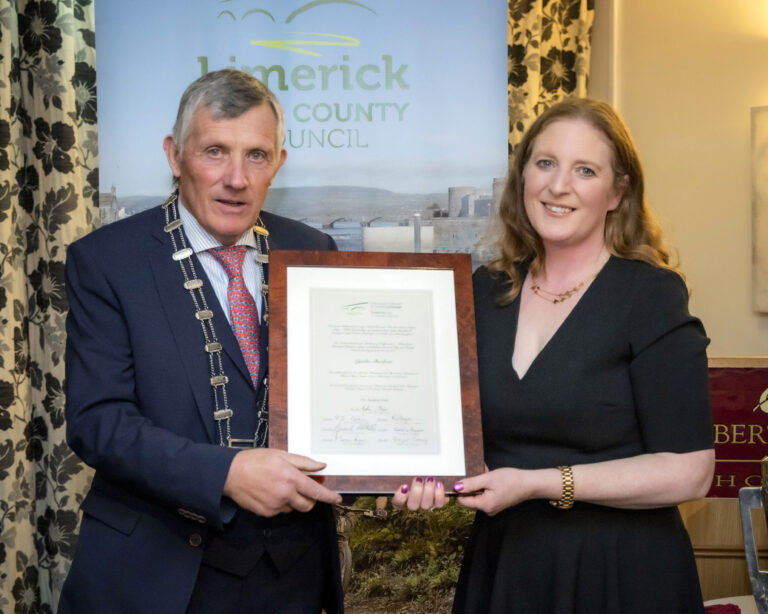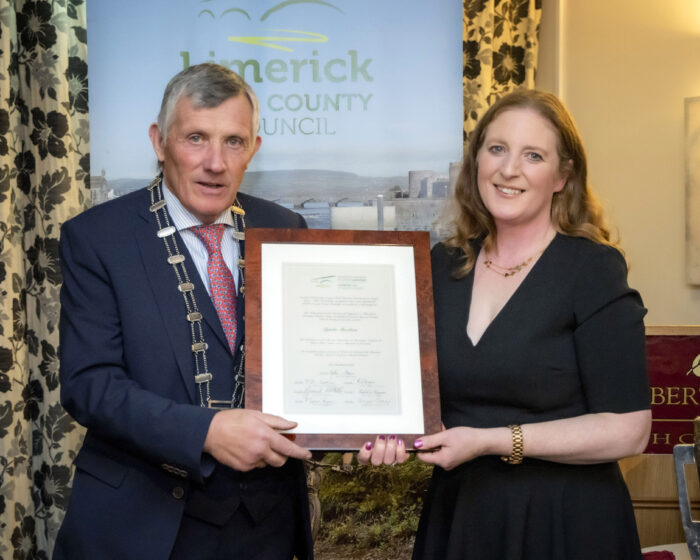 Robert  Ryan
Robert graduated from Limerick School of Art and Design in 1987 and has worked in Copenhagen and London. He has travelled widely, visiting over sixty countries on all continents where he has encountered many different eco-systems, learning how all living things interact and how they respond to their environment.  This knowledge forms a major part of his work. Based in Lough Gur, Robert's works are currently exhibited online and in Gormleys Art Gallery, Dublin.  Previous exhibits have taken place in London, Barcelona, China, Australia and Copenhagen.