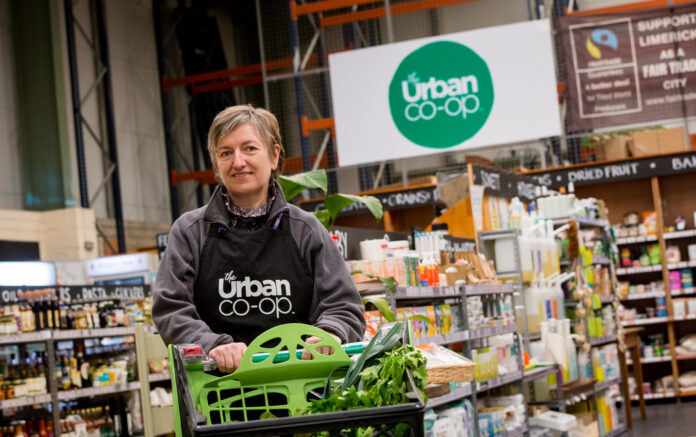 If the Urban Co-op was a book, it would be The Alchemist by Paulo Cuelho. A story of a young shepherd who follows his heart and dreams, and has lots of adventures and misadventures before finding himself back at home where he started with answers to his questions.
In an era of circular economy talk, the wheel is coming full circle as this social enterprise is on the journey to fulfil its original mission to be the first Urban Co-operative in Limerick owned and operated by the community.
Now operating from Eastway Business Park, the enterprise encompasses a 7 day trade in organic and local groceries with a complementary wellness hub offering room spaces for therapists.
Though the establishment was already a co-operative, Anne Maher, managing director of the Urban Co-op, says that while it has operated under the principles of co-operatives from the beginning, the initial set up of the enterprise was made possible by the creation of a CLG (Company Limited by Guarantee).
Following a strategic review, the direction of the Urban Co-op has been shaped by the pandemic, food security issues, and the climate focus.
With the help of a dedicated sub committee, a journey towards changing the legal structure is now underway.